What began many decades ago as a way to market a new product – pure white cream cheese – and a newly available imported product – spanish pimentos – has evolved into one of the most identifiable staples of Southern U.S. cuisine. Pimentos became a major crop in the south when folks discovered how delicious they were, and when combined with cream cheese, mayo, and cheddar, they create a pretty fantastic all-purpose cheese dip.
I often make a batch of pimento cheese and just eat it with potato chips, because quite frankly there is no better chip dip anywhere. A quick dredge through some pimento cheese makes even boring carrot sticks seem palatable. And don't even get me started about how great it is in a grilled cheese or topping a burger!
I gave some to a friend recently, who proceeded to dip her french fries in it, which got me thinking it would make some seriously kick-ass cheese fries too. I could go on and on and on about the endless uses for pimento cheese, but I'm sure you'll discover your own favourite pairings once you make your first batch. You'll be making it often too, since it's obscenely easy, and you can pull it off in 10 minutes, no problem.
Make double. The stuff has a habit of disappearing quicker than you'd think.
1 package cream cheese – 250g
1 jar of pimentos (225ml), drained, and liquid reserved
1/3 cup mayo
5 oz old cheddar (approx 2 cups)
1/8 tsp creole spice
pinch of salt and pepper
Mix together cream cheese, mayo, creole spice, 1-2 tbsp of the reserved pimento juice, and salt and pepper until smooth (A food processor works best).
Add diced pimentos and cheddar, and pulse a few times just until mixed.
Enjoy!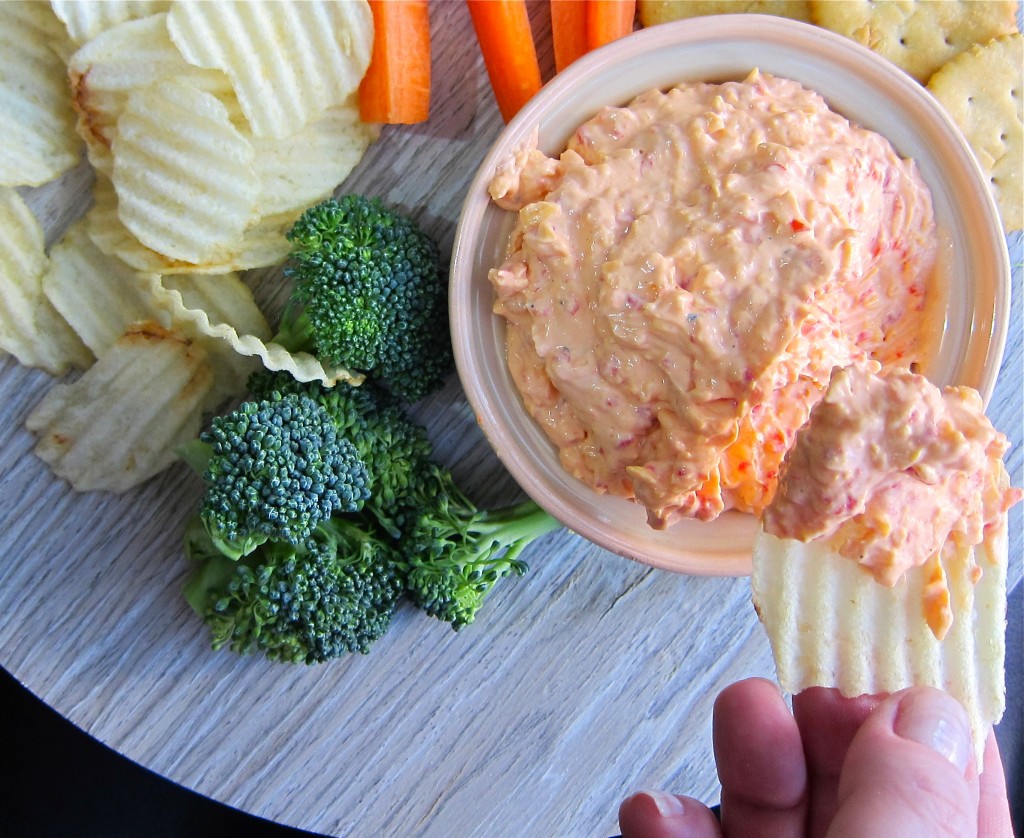 Since I'm writing this recipe just a few days before the Super Bowl, here's a few other Super Bowl recipes to help make you the hit of any Super Bowl party.
Pork Chili Verde– a great alternative to the usual red chili
Coffee and Bailey's Brownies– The best brownies you'll ever eat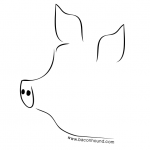 Baconhound is an Edmonton food blog, focusing on the best restaurants and dishes in Edmonton and beyond. Phil Wilson is also host of the Edmonton, Alberta based food podcast, Off Menu.