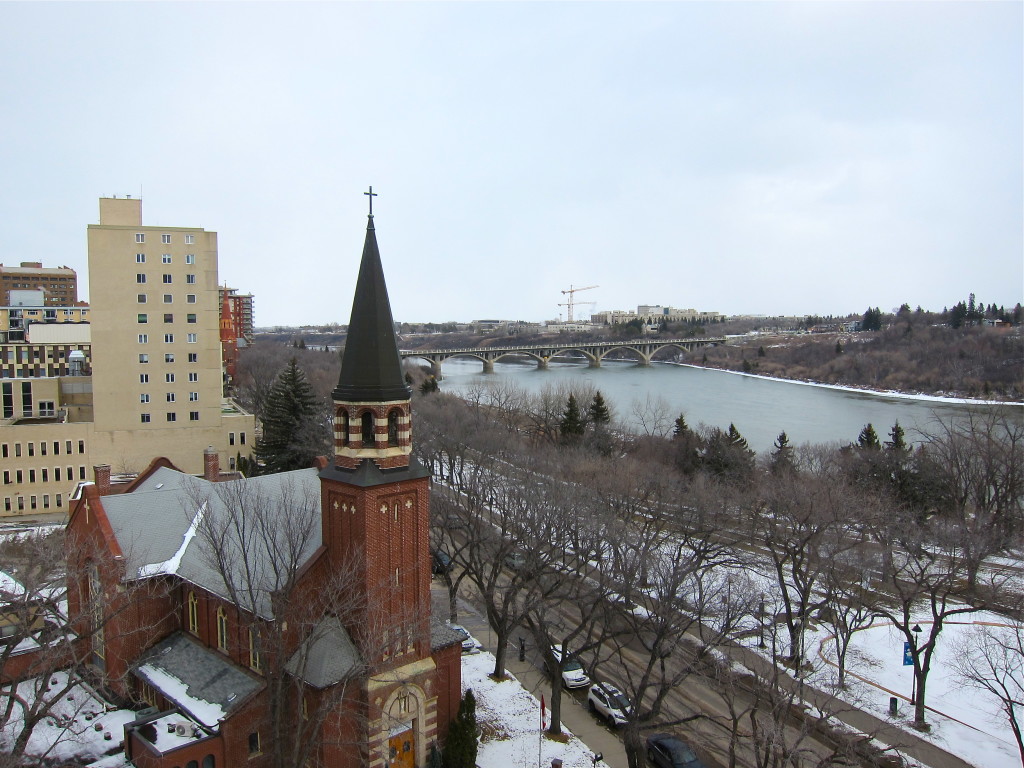 Ask most Edmontonians about a great weekend getaway, and you'll invariably get the same 3 answers from everyone – Calgary, Jasper, and Banff. While those spots are legitimately fantastic in my books too, what about our oft-forgotten neighbour to the East, Saskatoon? Surely this city of over a quarter million people just an easy 5-hour drive away has something to offer the hungry weekender, right? Why do we treat Saskatoon like the red-headed step-child of weekend getaways?
Well, my wife Robyn and I used a recent long weekend to peek over the fence and find out what the neighbours are up to, and we, despite a few of our most recommended dining spots taking the long weekend off themselves,  found plenty of delicious reasons why Saskatoon should be on your food radar. This city which had a big, small town feel to the downtown on this long weekend happens to be home to one of Canada's top chefs, Dale MacKay, who in fact was crowned as such on Top Chef Canada. His flagship restaurant, Ayden Kitchen and Bar, seemed like the logical place for our taste buds to start exploring Saskatoon, and let me tell you, it did not disappoint.
Here's my list of 7 things that we loved eating and drinking in Saskatoon:
Everything at Ayden Kitchen and Bar
Any trip to Saskatoon would be justified even if all you did was eat at Ayden Kitchen and Bar and then came straight home. Every bite that emerged from the kitchen, headed by MacKay's co-chef Nathan Guggenheim, was spot-on, and the service and hospitality of G.M. Christopher Cho were on point. 
While every bite I ate at Ayden could inspire pages of poetry, I'll try to keep it succinct and touch on a couple of my favourites:
The Ayden charcuterie board is one of the finest boards I've had, with most everything being house cured. The star of the board for me was the duck rillettes, which was rich, silky, and buttery soft. And I was pleased that the pickled veggies weren't just an afterthought; they were a delicious, integral part of the package.
My love of burgers obviously preceded me and an order for the Butchers Burger was already sent to the kitchen shortly after I sat down. No run-of-the-mill burger, this one was topped with bone marrow, arugula, and a fried egg, and it might very well be the best burger I've had that didn't have cheese on it. It was also one of the messiest burgers I've had the pleasure of eating which ensured my wife wouldn't steal even a single bite from me.
Robyn's favourite bite was an odd (but unsurprisingly delectable) choice. The accompaniment to her smoked chicken entree was spaetzle with mushrooms a la creme, bacon, and macadamia nuts, and she could not stop raving about it all weekend.
Want to hear more about Chef Dale MacKay and Ayden Kitchen and Bar? Check out my podcast episode with Chef MacKay! 
You can get ridiculously tender Bison cheeks at a pub
When I think of pub food, I imagine burgers, fish and chips, and BLTs. I was not expecting mouth-wateringly tender bison cheek, but that is exactly what I got. When we first arrived in Saskatoon, the Rook and Raven Pub provided us with some refreshing beertails (cocktails w/beer, of course) and a bison cheek roll that makes every beef dip pale in comparison. Topped with crispy onions, provolone cheese, and pickled mushrooms, with a side of salty jus for dipping, this was a terrific introduction to the food scene in Saskatoon.
Bourbon cocktails upstairs, boozy coffee downstairs
This all-in-one shop for all your thirst-quenching requirements houses Drift Vista Lounge upstairs, and Drift Cafe on the street level. The upstairs lounge has a bunch of potent, bourbon cocktails for your evening pleasures. The downstairs cafe allows you to appear respectable with offerings like maple whiskey lattes or milk stout floats while still fulfilling your day-drinking needs, because it's the weekend, and you deserve it, dammit. There's food on both floors as well, and I'm sure it's tasty, but did I mention the bourbon?
Schinkenspek. What the heck is schinkenspek?? 
A small dive diner smoking their own bacon is great to see, but Park Cafe takes it a step further by wrapping their side bacon around their back bacon and smoking it all together. It's bacon squared! Have it on eggs, a BLT, or on a burger. Basically, substitute it for regular bacon wherever you like and enjoy the results.
The Holy Grail of Poached Eggs
Head chef Jesse Zuber at Little Grouse on the Prairie insisted we try this new dish on their menu, and I'm so happy he did. His Uovo e Bottarga was a highlight of, not only our dinner at Little Grouse but of the entire weekend. It perfectly illustrated how great ingredients can shine brightly when treated simply and deftly. The eggs are poached in olive oil and topped with parsley, pine nuts, and  bottarga (a delicacy of salted, cured fish roe) shaved over everything. It was salty and fatty, and rich and creamy, and luxurious, and everything you want on a small plate.
Getting Day Drunk with some Lucky Bastards
You have to drive through a nondescript industrial area to get to the Lucky Bastard Distillery, but once you get there, you are treated to some damn fine liquor. The distillery tour is punctuated with sample after sample of LB's signature, and inventive spirits. The Horilka vodka has its roots in a Ukrainian honey pepper vodka and is affectionately called "the kiss and the slap" because it starts off nice and sweet, and then leaves you with a hot and spicy finish. The single taste containing two distinct experiences was surprising and enjoyable. The sampling room is also designed beautifully and you are welcome to belly up to the bar and try one of their signature cocktails. Or if you're confused as to how you would utilize something like the Horilka in a drink, they are happy to give you ideas.
Letting the good times roll at a Bluegrass Brunch
What goes better with a down-home southern brunch than some live bluegrass music? Not much, if you ask me! The menu offers classics like french toast and grits, but my favourite bite at Bon Temps was the biscones and bacon jam. A cross between a biscuit and scone, the biscones are fluffy without being heavy and the bacon jam is the perfect balance of sweet and smokey. And there's just something about banjo music that makes everything taste better.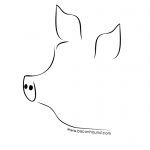 Baconhound is an Edmonton food blog, focusing on the best restaurants and dishes in Edmonton and beyond. Phil Wilson is also the host of the Canadian food podcast, Off Menu. Find it in the iTunes store and on Soundcloud.