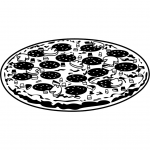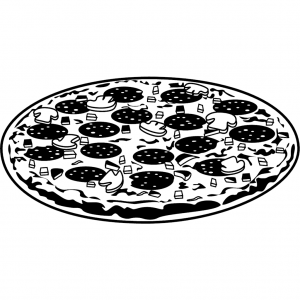 Of all the chain restaurants that have started in Edmonton over the years, Famoso is one of the few I still find myself going to on a regular basis. Of course it helps that the original location is just a short walk from my home, allowing me an easy alternative to slaving away over the stove on those occasions I'd just rather watch Netflix than cook.
Like with most chains, I did find the quality and attention to detail started to decline a bit when new locations started popping up, but Famoso still cranks out a pretty good pizza on the regular.
I decided on Piccolino Bistro as the opponent this week, as both spots have some pizzas that are pretty traditional, but a few out-of-the-box ones too. Besides, I hadn't been to Piccolino's in a long time, so this was as good an excuse as any to see what's up at this neighbourhood Italian joint.
Famoso Pizzeria– 11750 Jasper Ave
I've tried a couple of the other locations, but the original Jasper avenue location still has them all beat for consistency in my books. It always smells great in there, and the atmosphere is warm and comfortable. The pizza menu is pretty extensive, with lots to choose from, but I decided on the Cavoletti, which has oven roasted brussels sprouts, proscuitto, gorgonzola, dates, walnuts, and honey.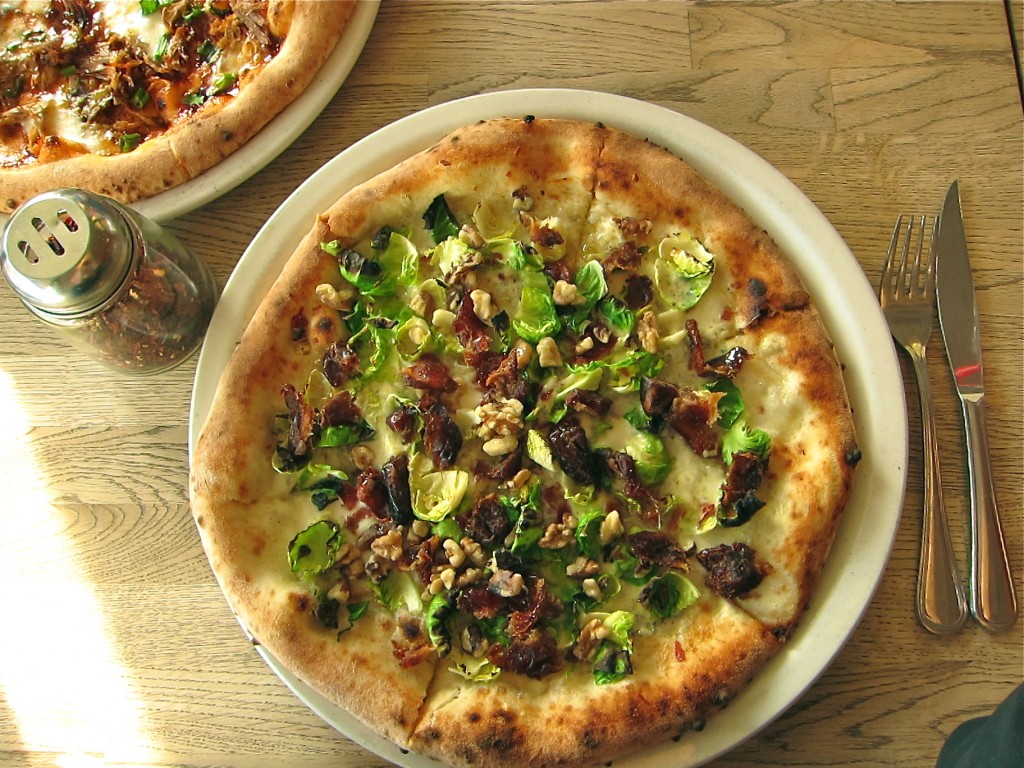 The Crust
The Famoso crust is a bit of a Jekyll and Hyde thing for me- on one hand I love the signature chewiness on the cornicone that defines Famoso pizzas for me but, on the other hand, the total lack of crispiness is a real downer. I don't think I've ever had a Famoso pizza  I thought was crispy enough, and the general floppiness of each slice kind of frustrates me as well. Nevertheless, few things make me happier than dipping that chewy crust in a side of tzatziki after inhaling the cheesy interior. There's more good than bad going on here, so I'd call it a win.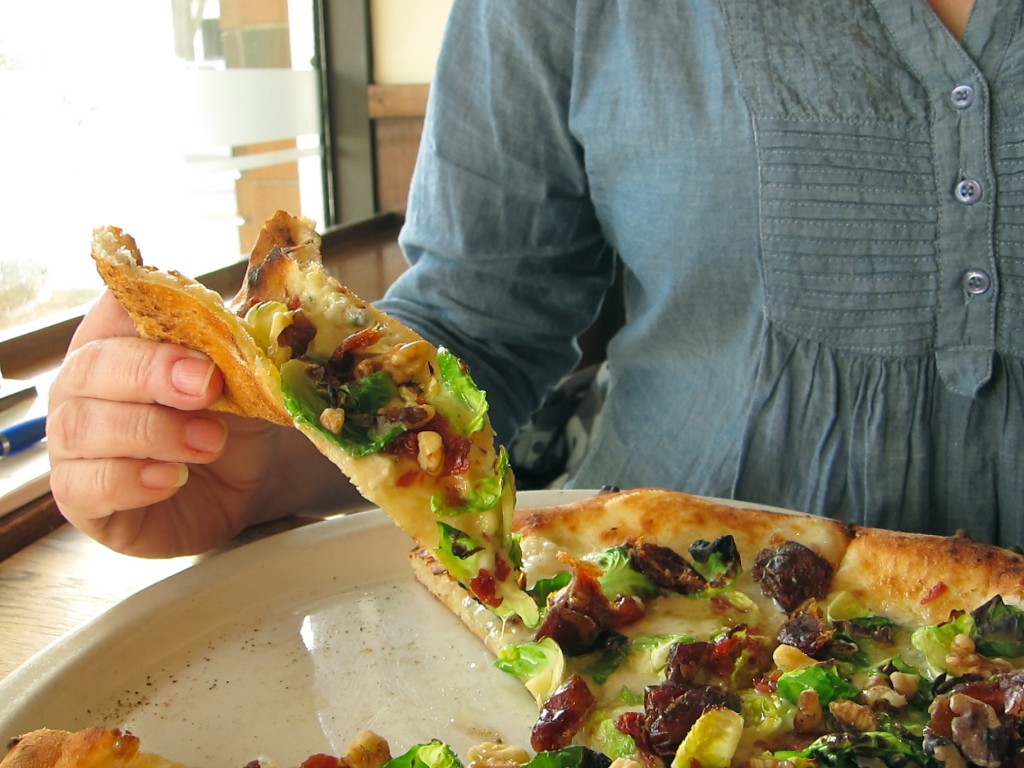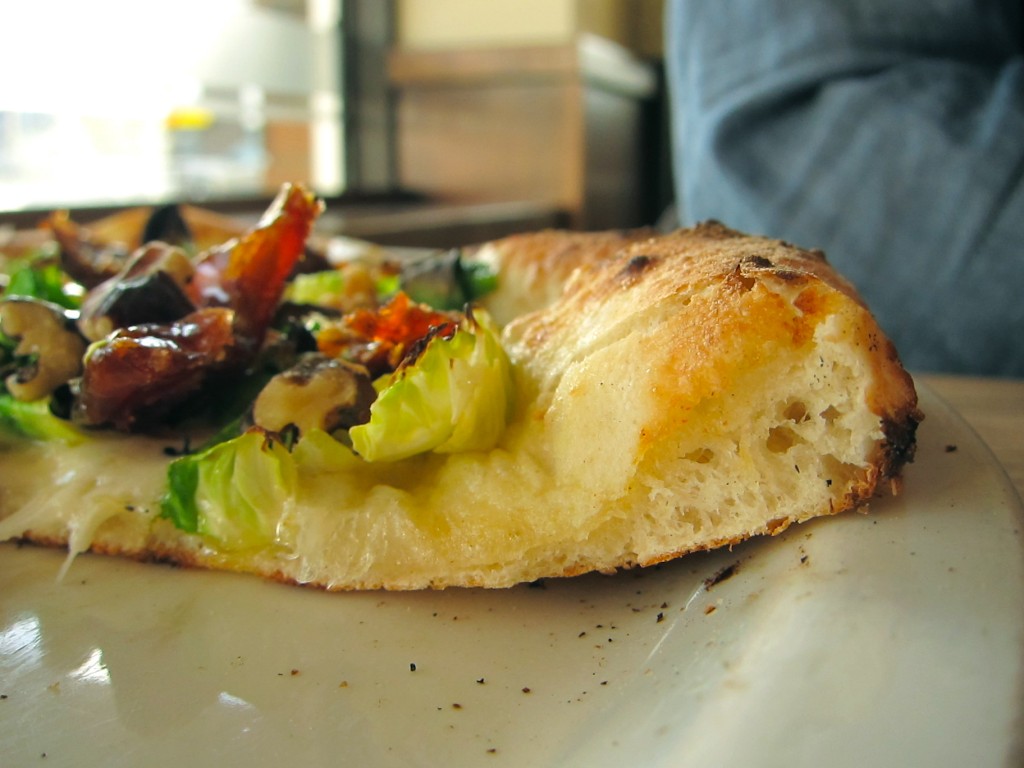 The Sauce
The Cavoletti has an oil and garlic sauce, simple and tasty that compliments the unique toppings, and though it wasn't on this particular pizza, the Famoso red sauce has a beautiful punch of tomato flavour and is delicious.
The Toppings
Brussels Sprouts on a pizza? Oh, hell yeah! Yet another way to enjoy these tasty green wonders is good news in my books! A little saltiness from the proscuitto and gorgonzola, a little sweetness from the dates and honey, and some nutty crunch from the walnuts brings everything together. The combination of flavours works really well, though this particular Cavoletti could have used a bit more gorgonzola. If we're nitpicking, I'd cut the dates smaller too, as these pieces were rather large and become overpowering.
Not surprisingly, Famoso cranked out yet another solid pizza, though not without some small quirks. As a side note, we also got the new BBQ Korean Pork pizza, which was pretty solid too. A careful hand is needed with the bbq sauce on that one though, as it can go from tasty to over-the-top intense if you get too much on there.
Cost: $15.25 for an 11″
Piccolino Bistro– 9112- 142 st.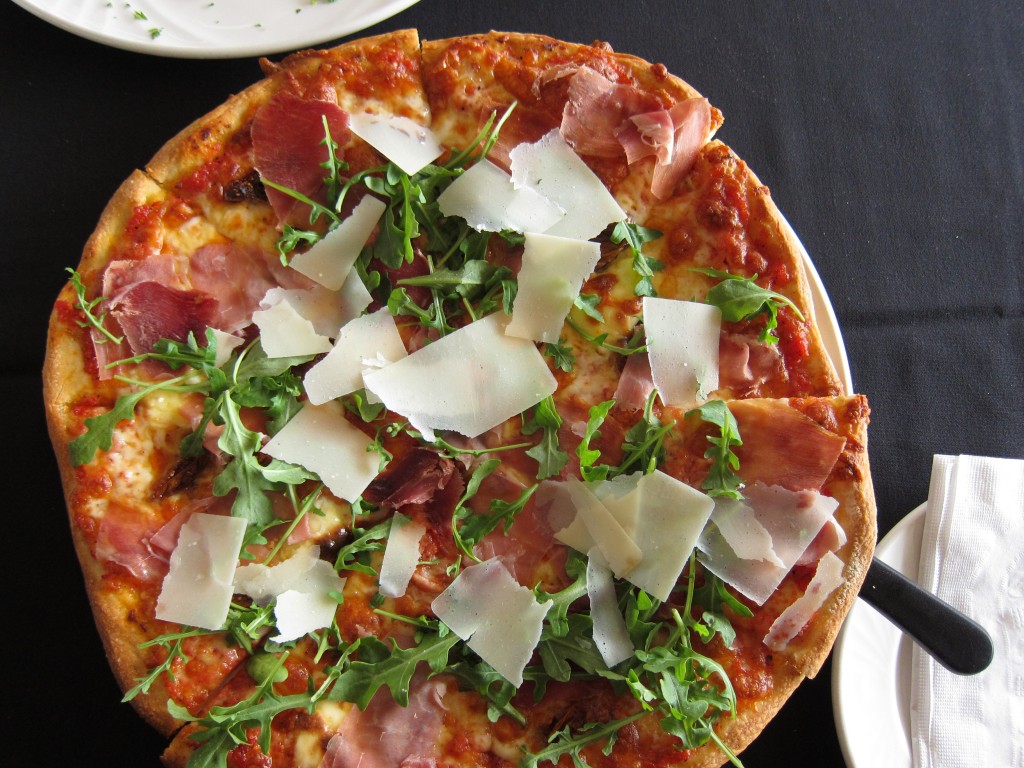 I've been feeling a bit out of the loop when it comes to Italian Restaurants lately, mostly because whenever I've got a craving for Italian, it's pretty hard for me to go somewhere not Corso 32 or Bar Bricco where I know the food is always stellar. Piccolino's has garnered a few well-placed recommendations, but none talked specifically about the pizza, so I guess I'd have to find out about the pizza on my own! To that end, I ordered the Fig Pizza, with prosciutto, gigs, mascarpone, honey, lemon dressed arugula, and grana padano.
The Crust
Piccolino's managed to get some crispiness to the cornicone, though the bottom was soft and strangely smooth. That bottom was also oddly oily, which wouldn't be such a bad thing if the crunchy fried texture had been achieved. The result was sponginess instead of the ideal crisp texture.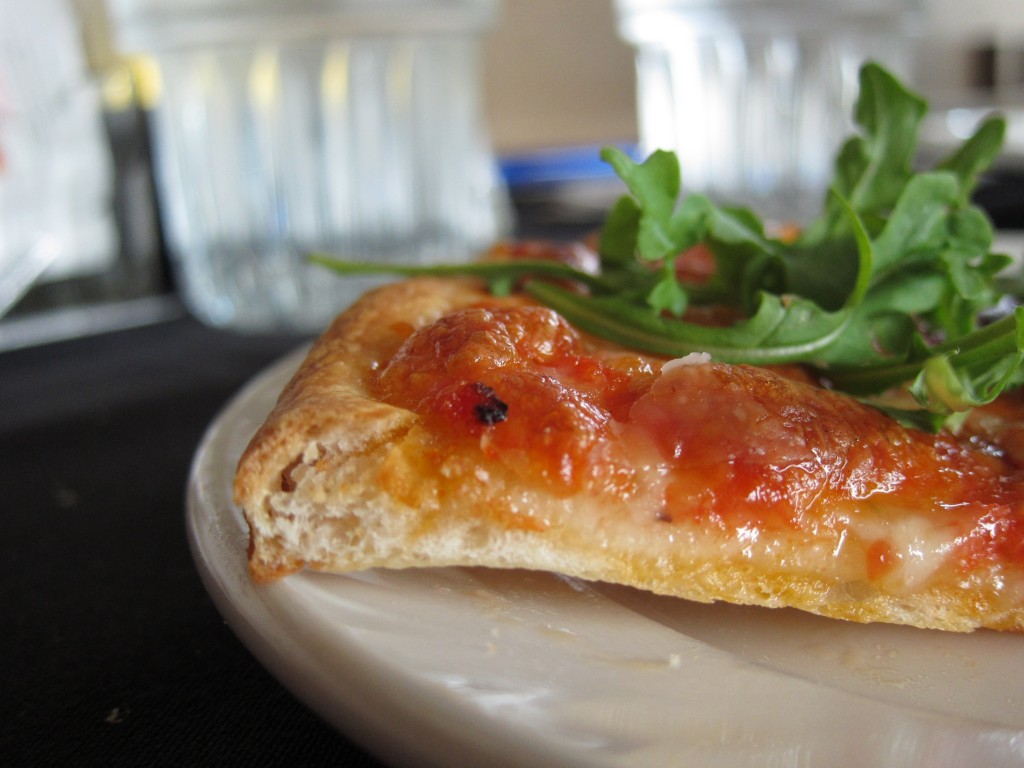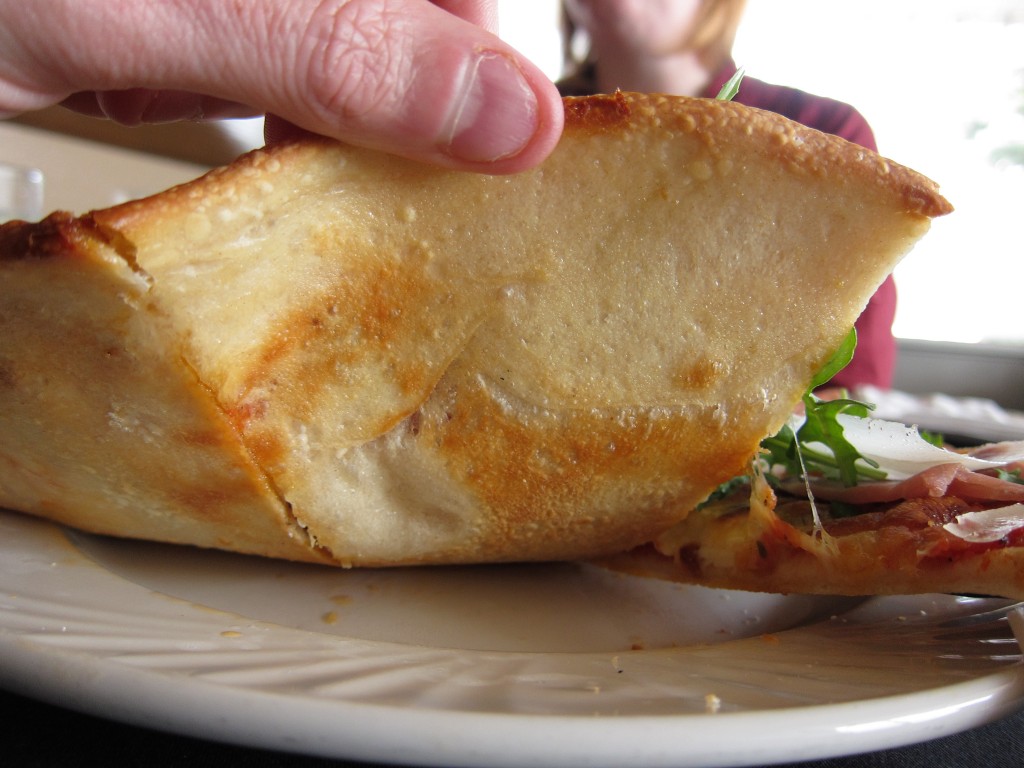 The Sauce
This simple tomato sauce was light on the spices, which I like, but was also light on flavour of any kind. I definitely would have liked a more pronounced tomato punch from it, but at least it didn't take away from the pizza like the overly spiced sauced tend to do.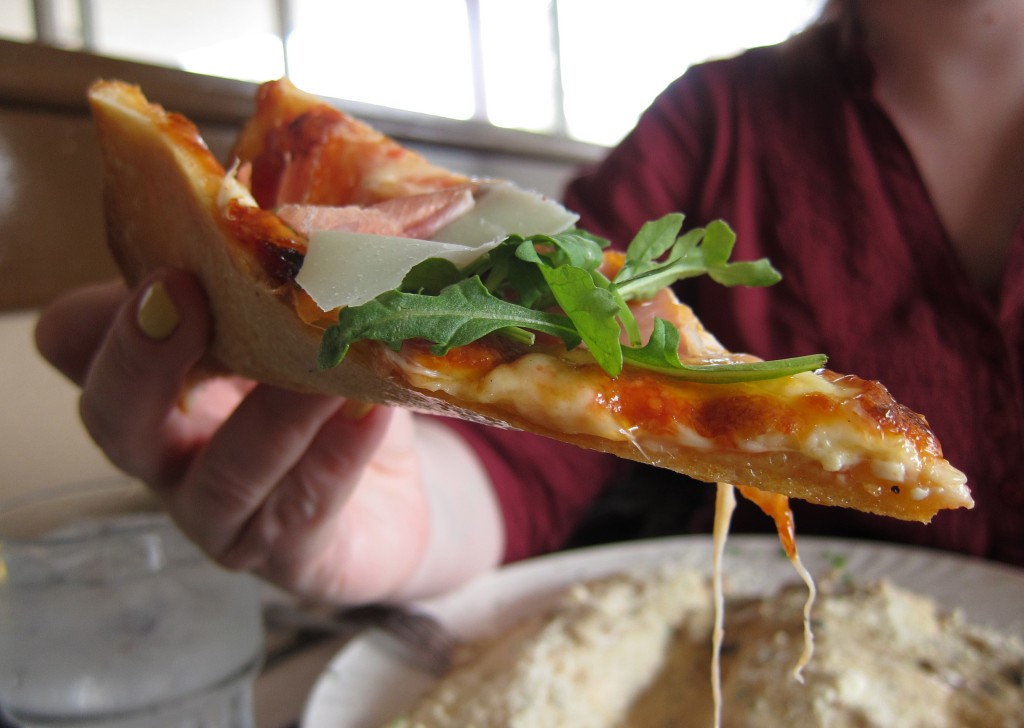 The Toppings
A pretty big portion of the flavour here comes from the prosciutto, which should be a surprise to no-one. I love when prosciutto gets crispy on pizzas, and this one, for the most part, was no exception. There were a couple pieces that were rather thick, however, which ended up being a bit jerky-like.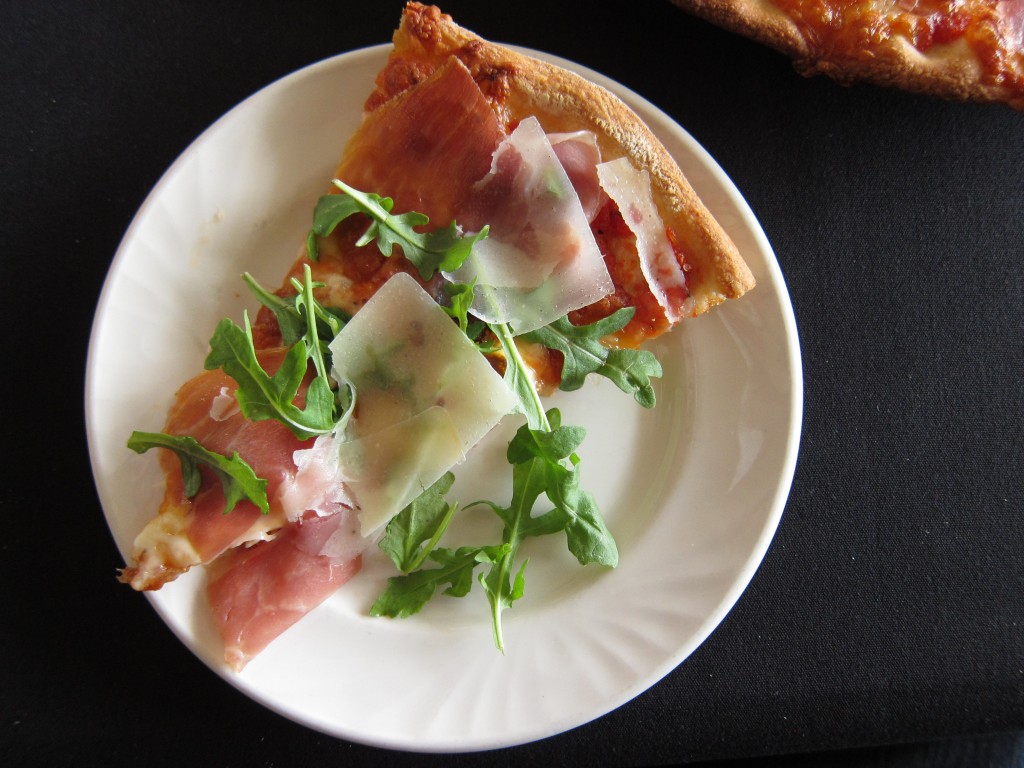 My next favourite topping was the mascarpone, which adds a welcome creaminess to every bite it's in, however, the pizza could have used more of it for my taste, as it really only made itself known in one bite per slice. The bites with it were my favourite. The other cheese – grana padano – looked impressive shaved over the pizza, but the flavour was nonexistant.
I also tend to enjoy the peppery aspect arugula brings to a pizza, so I was happy to see a fair amount of it on there. It wasn't dressed at all with lemon as advertised, but I enjoyed it all the same. Likewise, the honey was M.I.A. What was there in a good quantity was the fig, which while adding a nice flavour, also adds a gritty texture from the seeds that I found a bit off-putting. Though there wasn't a lot of it on the pizza, by the end I found myself pulling the fig pieces off.
When the pizza hit the table it looked and smelled impressive, but there were quite a few aspects for me that weren't quite right, so I'd probably make a different choice next time..
Cost: 12″- $24.00.
The clear winner this week is Famoso; it was a solid pizza in all aspects and deserves the reputation as Edmonton's favourite franchise.
Remember to check out the YEG Pizza Odyssey Leaderboard to see where your favourites have landed.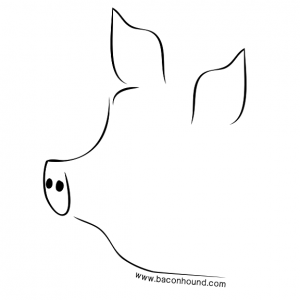 Baconhound is an Edmonton food blog, focusing on the best restaurants and dishes in Edmonton and beyond. Phil Wilson is also host of the Edmonton, Alberta based food podcast, Off Menu.