In the Wilson household, holidays always consisted of roasted turkey, stuffing, veggies, potatoes 2 ways (roasted and mashed, because we are carb people), and gravy, which are all pretty standard holiday fare, but the star of our show was always my mom's sausage stuffing.
We all know that Thanksgiving and Christmas dinners are pretty much just an excuse to have turkey gravy and smother everything in it, but this sausage stuffing is my absolute favourite thing to mop up gravy with, and making extra ensures there will be leftovers available to take tomorrow's turkey sandwiches to the next level.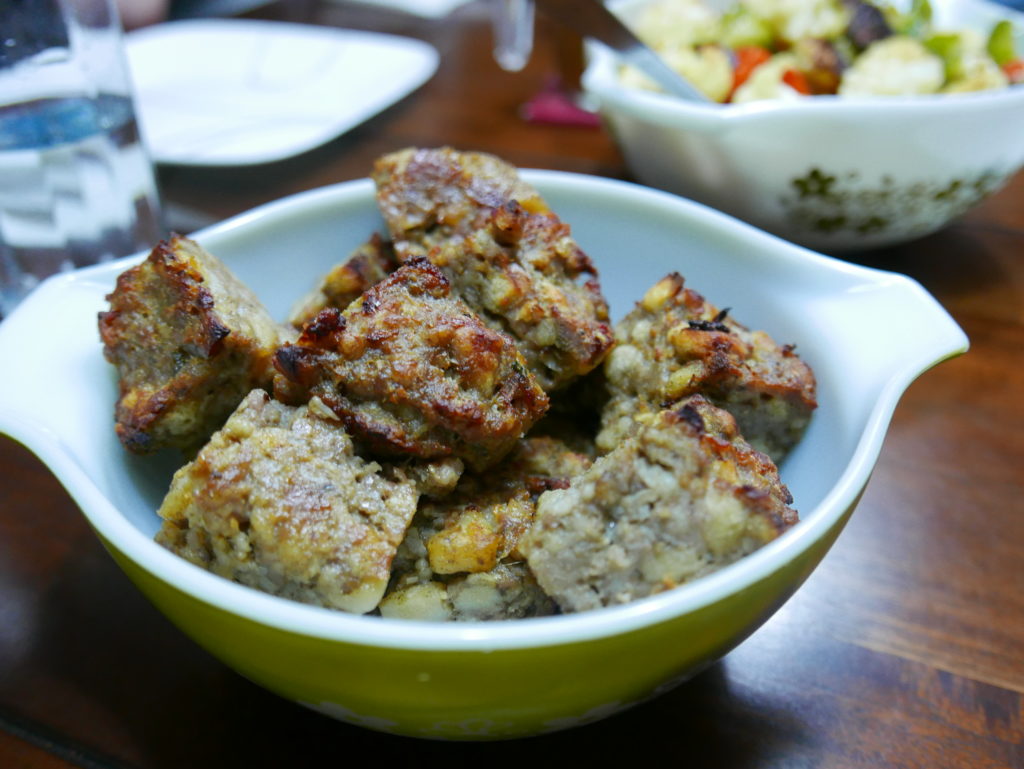 Following up on the theme of things we love to eat at Christmas, here's our pre-Christmas show on CBC's Alberta at Noon where we talk all about the delicious things we love to eat at Christmas, and the stuff we tend to avoid.