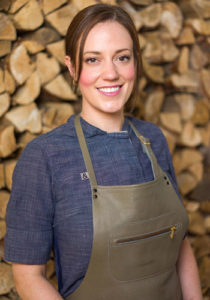 For talented Edmonton chef Lindsay Porter, opening her own restaurant has always been the dream, and that dream is coming true on October 20th, 2017 with the opening of London Local.
London Local- 2307 Ellwood Dr. SW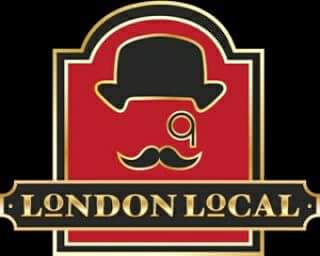 Here's a little Q&A with chef Porter about what we can expect to see and eat at the restaurant, and how you can see her in action even before the restaurant opens.
Phil: How did you decide on the concept for London Local?
Lindsay: My dad is from England, and we spent a lot of time traveling around the U.K. and Europe as a kid. I've always enjoyed English food like tartare, salmon, and black puddings, and I grew up enjoying my mom's Sunday roast and yorkshire pudding. It's a food I love and know well, so the concept was an easy choice.
Phil: Traditional English food is not exactly celebrated as one of the world's great cuisines, and has a reputation for blandness and drab presentaion. Meanwhile, the food you cook is known for bold flavours and beautiful presentations. How do you intend to bring these two worlds together to update British cuisine for today's more sophisticated pallets?
Lindsay: We're careful to say the food is English inspired, and not necessarily traditional versions. I take a lot of old English ideas, and mix them in with what I like to do, which is to start with an inspiration and make it my own. A classic idea, and spin it to make it mine.
Phil: What made you and your partner Evonne Li decide the time was right to strike out on your own?
Lindsay: I've known I wanted to open something for some time now. I enjoyed working at Woodwork, but always wanted to do my own thing, my own cooking. Things I'm inspired by.
Evonne and I went to culinary school together years ago, and always kept in touch. Earlier this year I had a business plan, and asked Evonne to partner on opening a restaurant. Evonne has a lot of front of house experience from her time at Sawmill and Sage at the River Cree, and is great with administration and numbers. It happend quite quickly because the right space came available, and we went for it.
Phil: Do you have a mentor whose advice you have leaned heavily on while working to get the doors opened at London Local? What's the best piece of advice you've recieved?
Lindsay: I have leaned on my dad quite a bit. He's not a chef, but he knows English food, so I've been talking over dishes with him often, especially on elements of English cooking i'm not as familiar with.
I've been talking a lot with Shane Chartrand (chef and G.M. at Sage), as well as Jordan Clemens, who I worked with at Woodwork and El Cortez. Jordan gave me a great piece of advice recently- "Don't take everything on yourself. Delegate the work amongst the others".
I've also been reading a lot of books and doing research. There's lots to learn.
Phil: What scares you the most about opening your own restaurant, and what gets you the most excited?
Lindsay: *laughs* What scares me? Literally everything. Reviews,  staffing, licencing, permits… everything. I wake up at 2 am everyday in a hot sweat. There's a lot of learning curve, but that learning is one of the exciting parts too.
Phil: The new reality of restaurant reviews is that there doesn't seem to be any grace period from when you open, to when a reviewer may come through the doors. Do you think that makes it more important than ever to be as polished as possible when the doors open for the first time?
Lindsay: It's more aggressive. yeah, It's really important for me to have everything ready to go. Once you open, some items might not go over as well as you think they will, and you have to change it up a bit. I think we need to stick to our vision, but also be accommodationg to what the customer wants as well.
Phil: The last few places you've worked had a real focus on cocktails. What have you got planned for the bar program at London Local?
Lindsay: London Local will be more beer and wine focused, with a few cocktails. We have a wine machine that takes the air out of the wine, so there will be more adventurous wines you can try by the glass. 6 taps rotating taps for beer. some local, some imports and Okanagan ciders. Probably more than half local. some English inspired, but want to showcase local beers as well.
Phil: This weekend you're participating in a pop-up dinner happening in multiple cities across the prairies, including right here in Edmonton on Sunday October 1st. What excited you about this Prairie Grid* pop-up?
Lindsay: To me it's just a different and cool concept. I haven't done anything like a prairie theme before, and it's creative. It's going to be fun.
Phil:  Have you worked with any of the other participating chefs before?
Lindsay: I havent worked with any of the chefs. but I met chef Christie Peters once before, briefly, at another event she was cooking at. Her dishes were awesome, so I'm really looking forward to this dinner.
Here's a short preview of some dishes you might see on the London Local menu.
Tickets are still available for the Prairie Grid dinner in Edmonton, featuring hand crafted dishware, a 5 course meal with drink pairings, and acoustic music from Edmonton's Lindsey Walker. Check out Eat North's great write-up on the Prairie Grid series for even more details.