Hardcore foodies always seem to know little secrets about the food scene in any given city that the general public hasn't picked up on yet, so I thought I'd share half a dozen of my favourite things about the Edmonton and area scene that you may not have heard of.
Jack's Burger Shack has a Secret Burger Menu
Jack's Burger Shack in St. Albert makes the best burgers I've had in Alberta, but I bet you didn't know they have a kind-of secret menu that only regulars know about. This isn't your typical secret menu though- it's more a selection of custom favourites from devout long-time customers.
My wife Robyn and I are regulars at Jack's, and you can indeed ask for "The Phil" or "The Robyn" by name. The Phil was born out of indecision between ordering the Quebecer (standard burger topped with fries, cheese curds, gravy, and a drizzle of buttermilk ranch) and the 'Shroom (standard with Boursin and garlic mushrooms). Owner Tu Le offered to put the contents of both burgers into one bun, and a new favourite was created.
The Robyn is a mashup of the 'Shroom and the BBQ Crunch, which adds bacon, cheese, potato chips, and orange soda bbq sauce. This one is a single patty.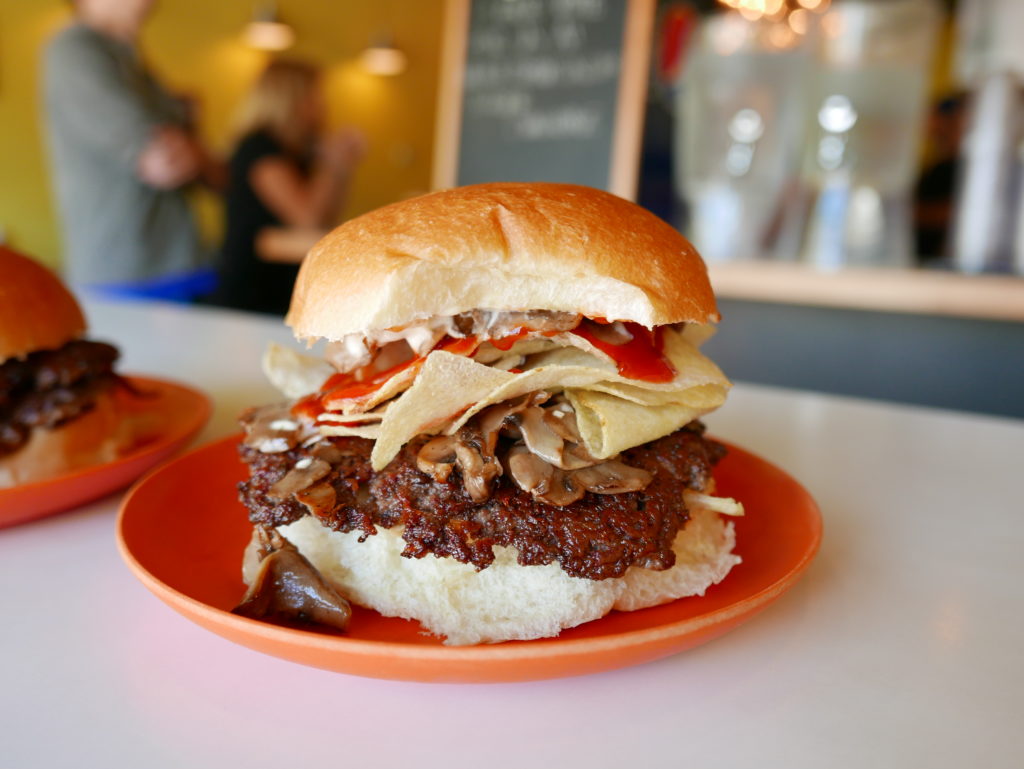 Jack's is also more than happy to cater to your craving for a standard, as evidenced by my last visit that resulted in a beautifully classic bacon double cheeseburger.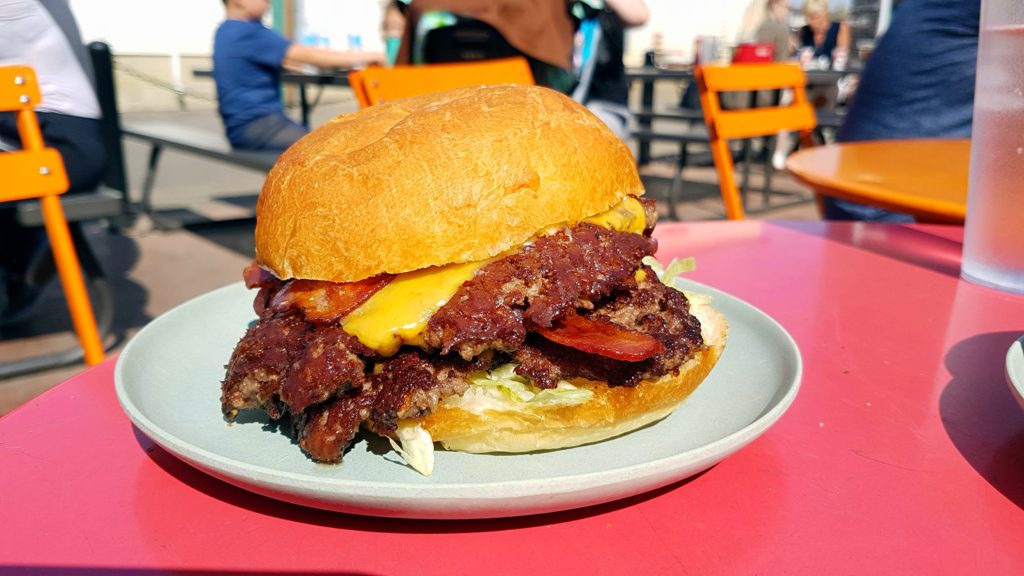 The Big-ass Pork Frisbee at Three Boars
Sure, maybe they prefer to call it a schnitzel sandwich, but I like the sound of pork frisbee better.
This staple of the Three Boars late night menu is only available on Sunday and Monday night from 10- close, but that crispy pork is well worth staying up late for. That schnitzel to bun ratio is on point.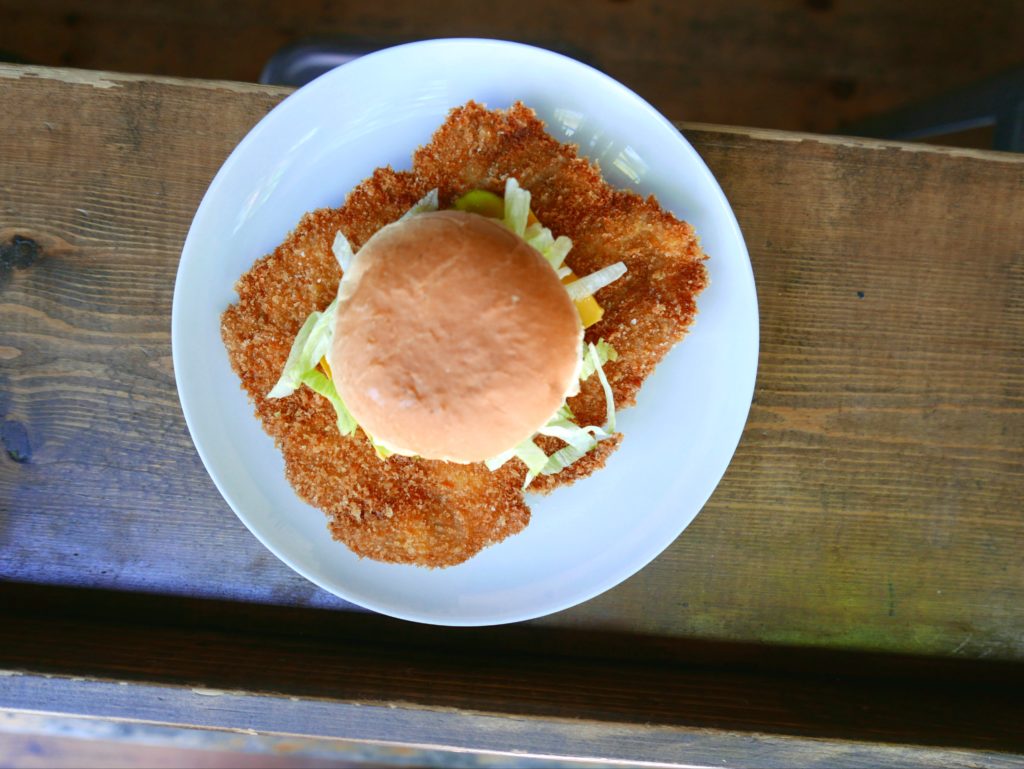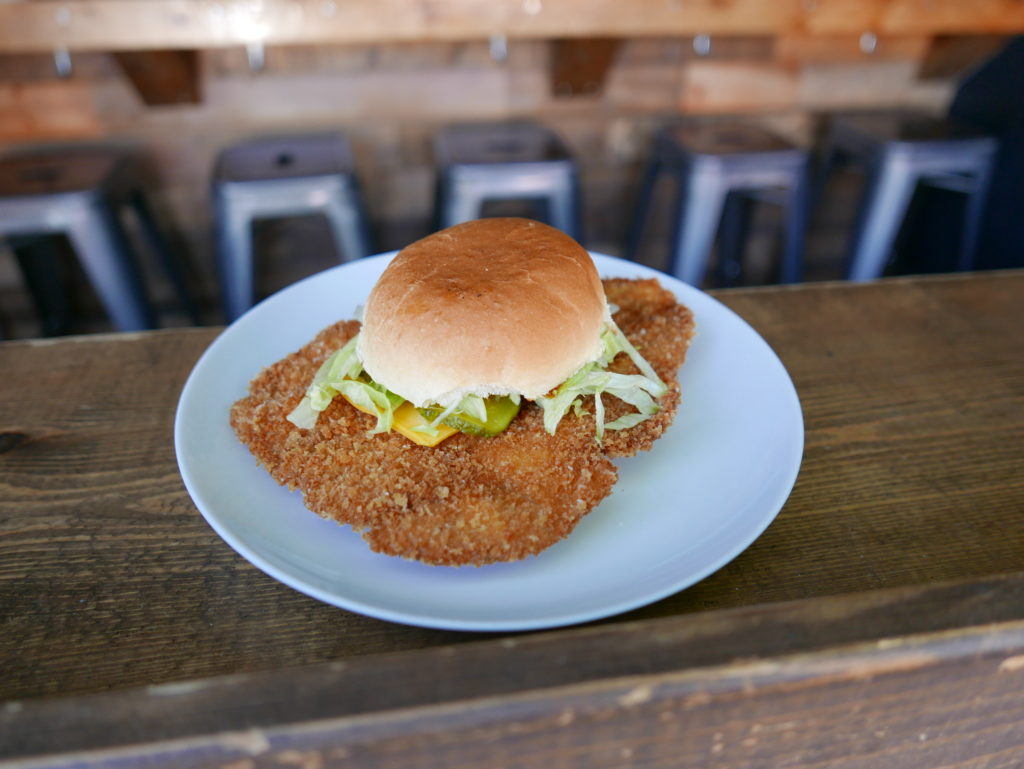 The Bread Window at Chartier
The Chartier bread window is a bit of Europe-esque genius; a window in the kitchen opening to the sidewalk, offering an assortment of quality baked goods for purchase from Friday through Sunday, starting at noon and going until it's sold out.
What's on offer changes from day to day, but you can expect an excellent bread (Chartier sourdough is fantastic), plus some goodies on the sweeter side such as gooey cinnamon buns or custard-filled doughnuts.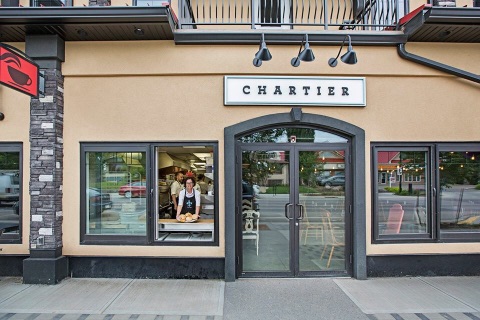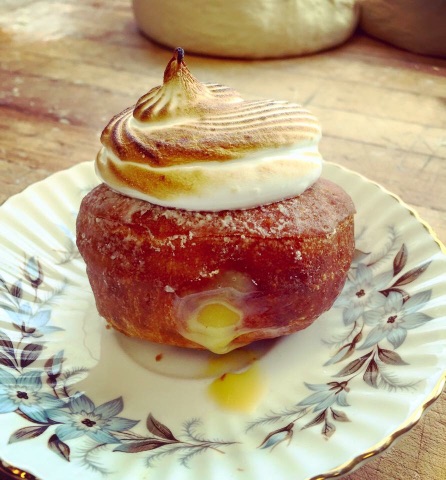 Offsales at Rge Rd
The expansion at venerable Edmonton farm to table restaurant Rge Rd allowed for not only more seating, but space to retail some of the restaurant's celebrated charcuterie.
The selection on any given Offsales day could include various terrines, rillettes, sausages, and even some deliciously smokey breads from Rge Rd's wood fired oven. Check out Rge Rd's website for future dates, as Offsales typically happens once a month.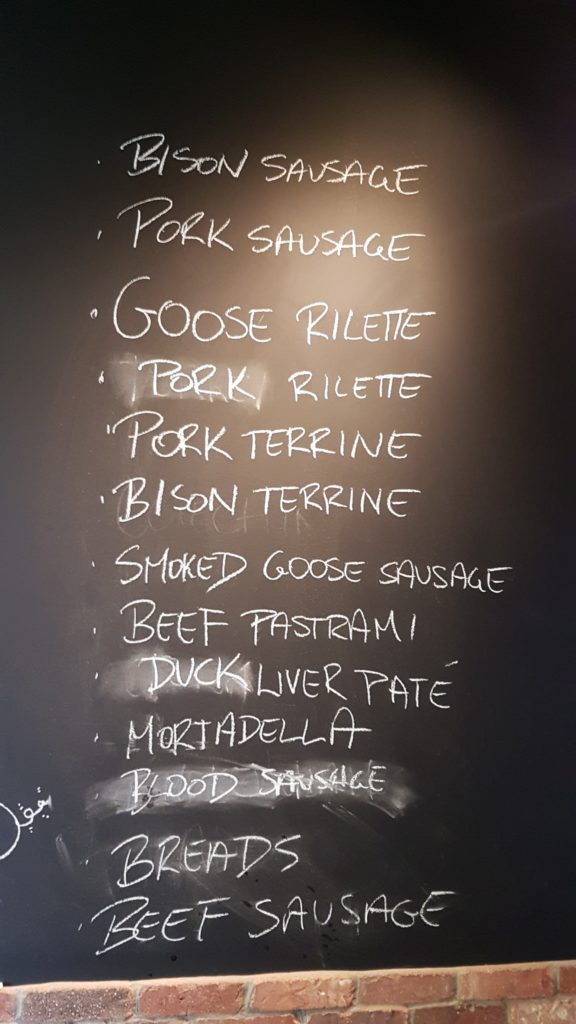 Homemade Authentic Jamaican Food at Red Star Pub. 
Once a month, popular evening watering hole Red Star Pub hosts Jamaican night, and you know it's legit 'cause mamma's in the kitchen.
The first Wednesday of the month Red Star cranks up the reggae, puts Red Stripe on sale, and celebrates the food and culture of owner Blair McFarlane's heritage.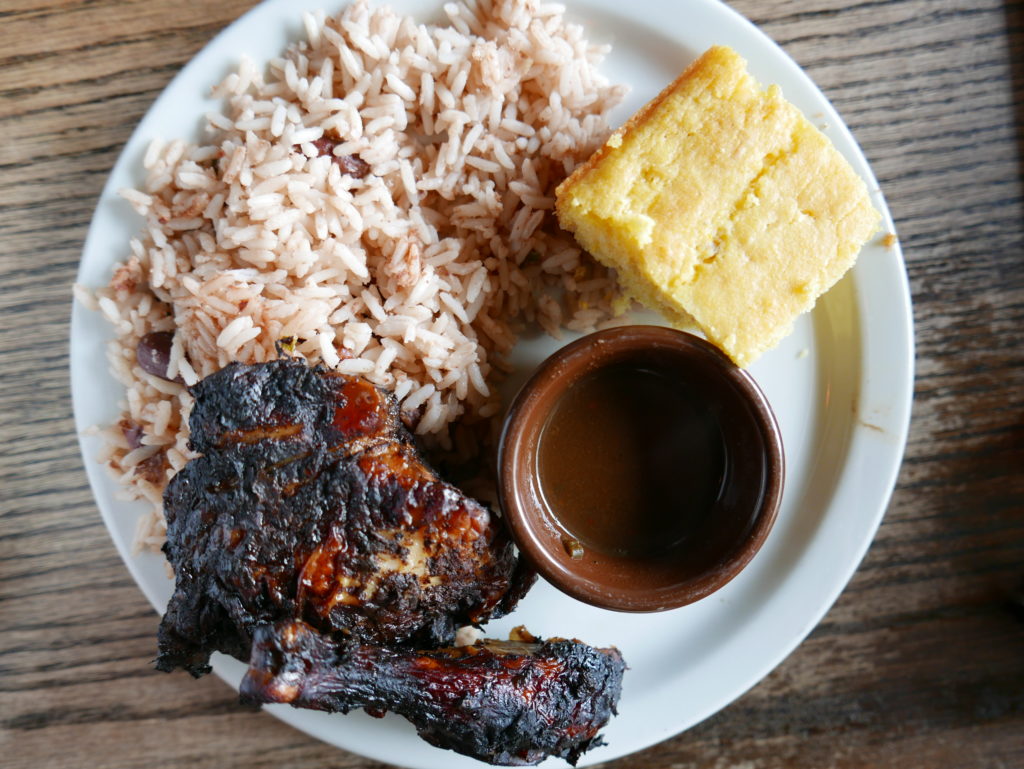 You Can Get Take-Out From Corso 32
*UPDATE*
I've been informed that Corso 32 has recently stopped doing take-out as it was backing up service in the dining room. Sister restaurants Bar Bricco and Uccellino still do take-out however, and offer similarly fantastic options. 
Yes, there is a way to get your tummy filled with the delicious Italian cuisine from chef Daniel Costa's celebrated restaurant, Corso 32, even if you forgot to make a reservation weeks in advance, as is normally required.
Take-out!
Occasionally we want fantastic food without having to get cleaned up and deal with being sociable or wearing pants. That's when we place a call to Corso 32. I'm always surprised how many people are shocked when I mention this, but I've been doing it for years and it's great! Here's the kicker- you can actually get take-out from Costa's other two restaurants, Bar Bricco and Uccellino too. 
Some of the dishes that seem to travel particularly well include the legendary whipped goat ricotta, all the pastas, Corso's best-I've-ever-had Arancini, and the sinful Chocolate Torta with salty hazelnuts.
Heck, I've even been known to grab an order of hot, crispy arancini at night's end and eat them as I walk home down Jasper avenue.
Youth me: 7-11 hot dog.
Adult me: crispy fontina stuffed risotto balls
Who says being an adult is all bad?
Surely there are more tasty little secrets in Edmonton, and I'd love to hear yours. Email me at baconhound@gmail.com, and maybe it'll be featured in an upcoming post!
Baconhound is an Edmonton food blog, focusing on the best restaurants and dishes in Edmonton and beyond. Phil Wilson is a regular contributor on CBC Edmonton AM, and a food writer at Baconhound, Eat North, and Culinaire Magazine