Going forward, we want to build spaces and concepts around the passions of our senior staff, and Allan is passionate about Austrian/ Bavarian food

– Nate Box, co-owner of Salz, speaking about co-owner and chef Allan Suddaby
Nate Box knows a thing or two about building crowd-pleasing concepts. After all, his tiny 200 sq. ft. Elm Cafe in Oliver continues to pack them in day after day since opening in 2010, and he followed that up with the much larger, but equally successful District Coffee Co. and Little Brick in 2014 and 2015 respectively.
For the last 5 years, the food program at all locations, plus catering, has been headed up by chef Allan Suddaby. The chef, along with Box and 2 other long-serving employees, will share ownership of the newest concept, Salz, set to open in in late October.
Located in the front space of the Elm catering kitchen in an industrial area just NE of Oliver Square, Salz promises to offer exactly what the duo of Box and Suddaby have become known for- great quality, no-nonsense food at affordable prices. The menu, as the Salz logo aptly points out, will feature brine, bier, and brats, Box says they will keep the menu small, offering a rotating selection of 2 or 3 sausages out of a roster of 5, plus sides including cheesy spaetzle, homemade perogies, borscht, dumplings, a couple of salads, and of course, pickles.
Salz will offer sausages either in a bun, or as a complete meal with sides, and a small selection of beers to compliment the style of food. The menu gets rounded out with the requisite house-made pretzels, along with Black Forest Cake and Apple Strudel for dessert. Salz will feature counter service (think Tres Carnales or Northern Chicken), with a scant 8 seats inside. Sausages, pickles, and condiments will be available for purchase retail as well, for those of us that may prefer to enjoy sausage in the comfort of our own homes. Expect Salz to open for lunch Tuesday-Friday, and brunch on weekends. Box says they also may try opening up before events at Rogers Place events, to catch hungry event goers.
I was lucky enough to purchase my tickets for the recent Salz popup before they sold out, and I was impressed with the quality and flavours on the plate. There were three sausages on offer, and of course, I tried them all. The star for me was definitely the Kasekrainer, which is a pork sausage studded with Sylvan Star Gouda. Lot's of umami in this link and the texture is perfect with cheese oozing out of every bite. The Classic Bratwurst and Spicy Hungarian were fantastic as well, so Edmonton's sausage scene is in great shape.
Here are a few pictures from the popup.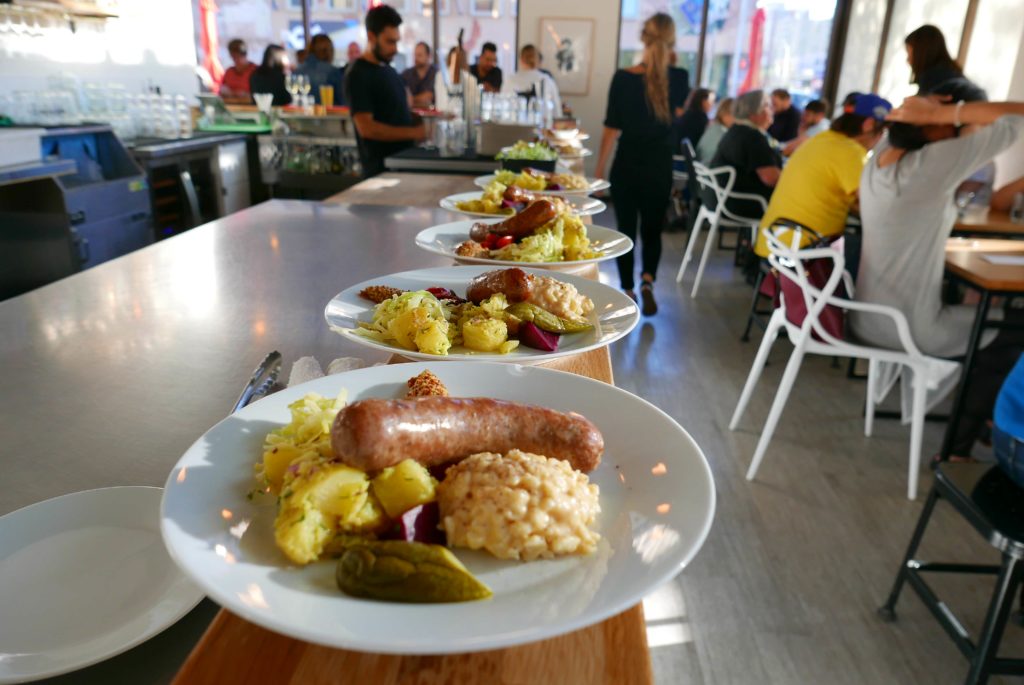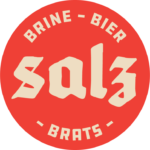 Salz- 10556- 115st