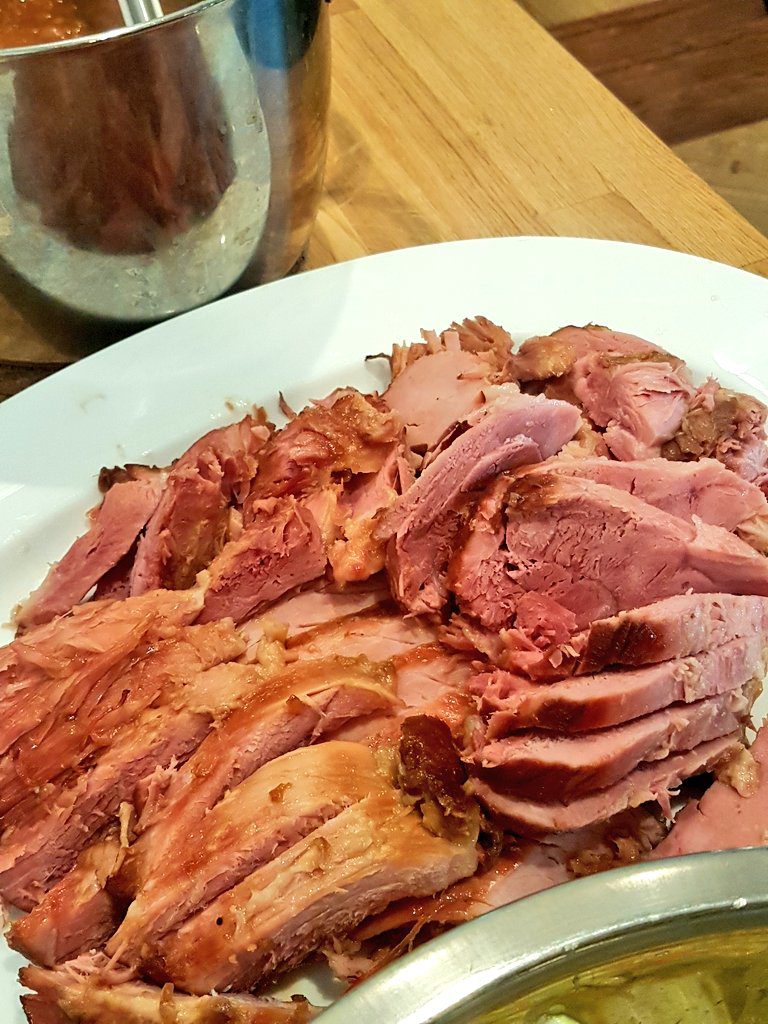 Growing up, our protein of choice for any holiday seemed to be turkey, That always suited me just fine, since homemade turkey gravy is one of life's tastiest pleasures. When I got married though, I learned my wife had a personal vendetta against the big bird, or she just found it bland and boring. Who can remember which anymore?
My love of turkey got satisfied at family dinners with my parents, while the times that we were on our own called for her favourite holiday staple; ham.
Now, I'm not sure I ever used a recipe for any ham I ever made, which may account for my hit-and-miss record when it comes to ham, but one ingredient is a must: sugar.
Ham and sugar go together like peas and carrots but taste way better. That sugar, in whatever form you choose from white sugar to honey, molasses, brown sugar, or even Canada's national sweetener, maple syrup, it is essential in creating that shiny, luscious exterior that ham lovers crave so much.
I was lucky enough to attend a class at Duchess Provisions recently about the French Canadian tradition known as the sugar shack and at the end of the class, we feasted on this Maple and Beer Baked Ham, among many other French Canadian delights.
It was one of the best hams I'd ever had, and luckily I got permission to share the recipe with you here.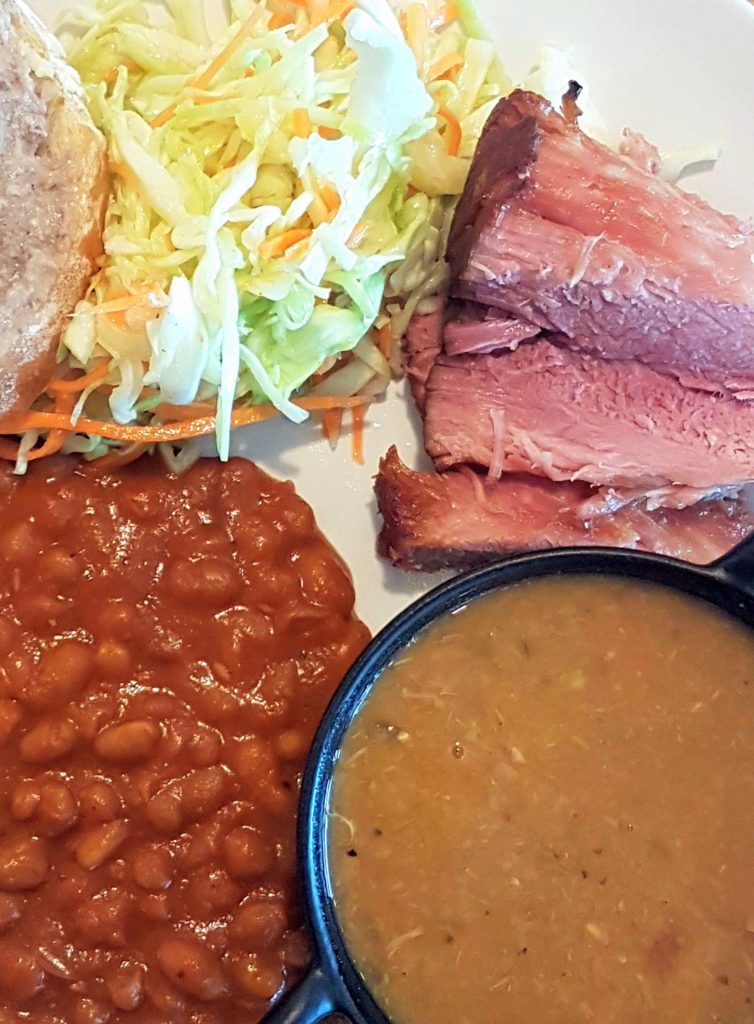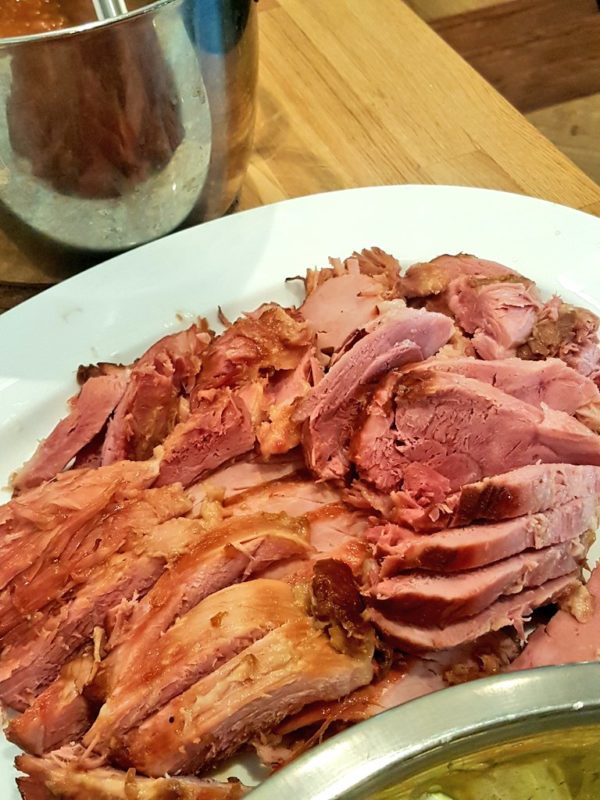 | | |
| --- | --- |
| | |
In a large pot over medium heat, heat the butter and saute the garlic and onion until softened. Add the beer, beef stock, 1/2 cup maple syrup, mustard, and spices. Bring mixture to a boil, stirring well to make sure mustard is dissolved.

Place the pork shoulder or ham in the pot. Cover and let simmer on low for approximately 2 hours or until ham is tender.

Once ham is done, remove it from the pot and remove any skin and excess membrand

Place the pot back on medium heat and let liquid reduce by about half. Once reduced, add the remaining 1/4 cup maply syrup and set aside.

Preheat oven to 400 degrees F

Place the ham in a deep roasting pan. Baste with the reduced sauce and bake in the oven for approximately 15-20 minutes, basting frequently. The ham should be a dark golden colour and have a caramelized glaze.

Slice and serve either warm or cold. Remove the bone and save for making soup or stock.