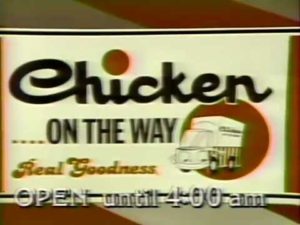 Many Edmontontonians will remember beloved fried chicken restaurant Chicken on the Way, and you'll get to relive fond memories for real when the now Calgary-based franchise re-opens in Edmonton. Plenty of you probably remember what may be Edmonton's 3rd most famous phone number (after The Lydo and Pizza 73), but sadly the catchy 472-2222 from the television commercials won't be revived.

The old Edmonton location was a fixture on Fort Road for ages, but the restaurant was eventually sold and the owner moved to Calgary, where he opened another Chicken on the Way. The Edmonton location continued to operate for some time afterwards before finally closing the doors.
Robert Dunn opened the Calgary location in Kensington on August 28, 1958, then handed it down to Douglas Dunn in 1968. Ten years ago the 3rd generation of Dunns, Russ and his sister Lynne Olson, bought it and took over. Franchising started 5 years later, with Chicken on the Way currently boasting 8 locations.
According to one of the Edmonton franchisees, Vipul Patel, the first new Edmonton storefront is currently slated to open as early as March 13th, with more locations in the long term plans. This location at 10070 163 st, in a space recently vacated by Tim Horton's, will feature seating for 24, making it the second location to offer in-store seating. Of course, pick-up and delivery will be available, but fans of the old Chicken on the Way food trucks which fried your chicken curbside at your house will be sad to know that service won't be offered.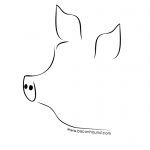 Baconhound is an Edmonton food blog, focusing on the best restaurants and dishes in Edmonton and beyond. Phil Wilson is a food writer and also the host of the Canadian food podcast, Off Menu. Find it in the iTunes store and on Stitcher.