Having had the opportunity to spend a week in Fort McMurray in the fall, I was happy to see most of the neighbourhoods busy rebuilding after being devastated by the summer wildfire. Though many people outside Fort McMurray know little more about the city than it's connection to the oil sands to the north, there's plenty of beauty to be found if you take some time to look around.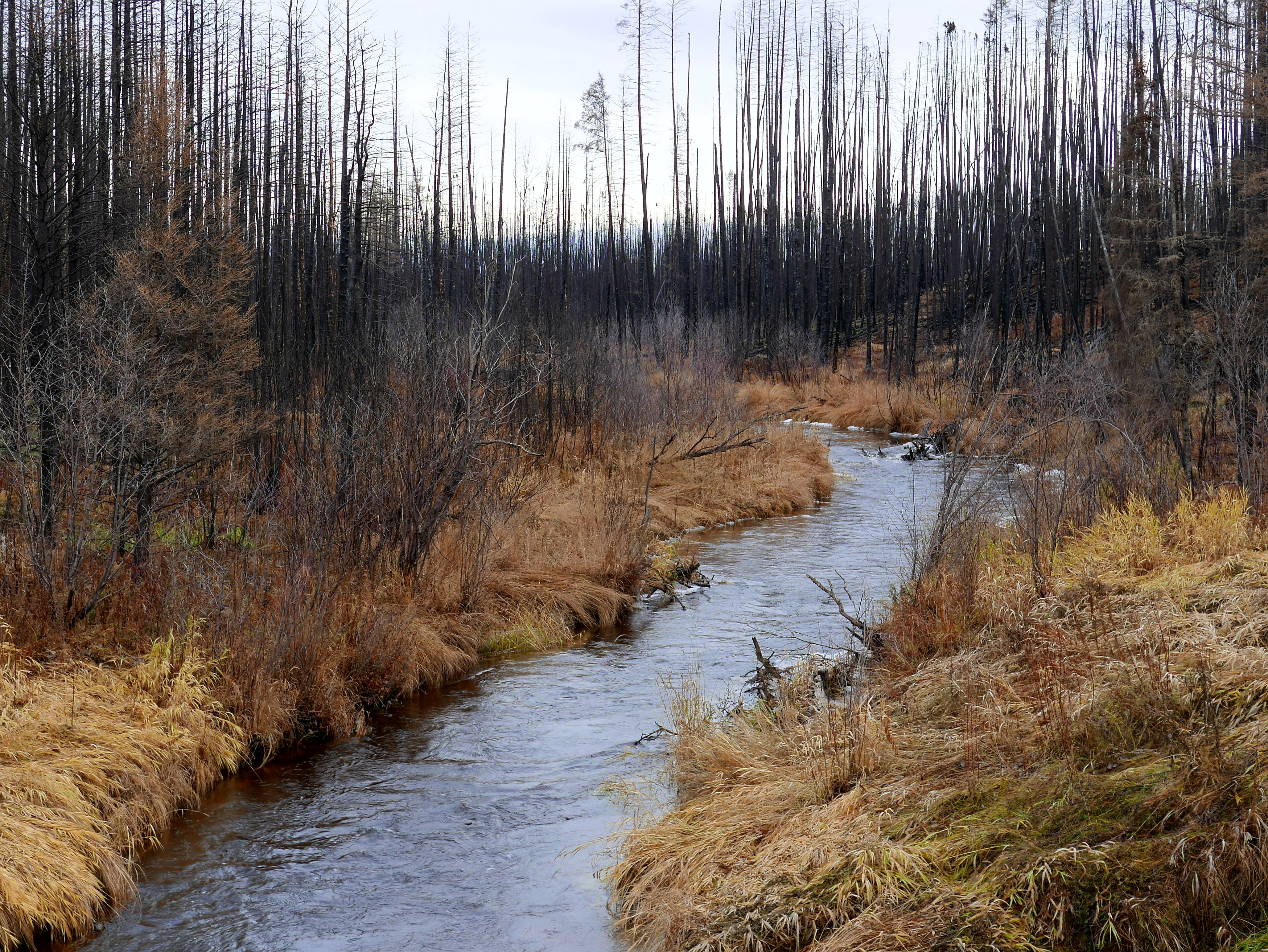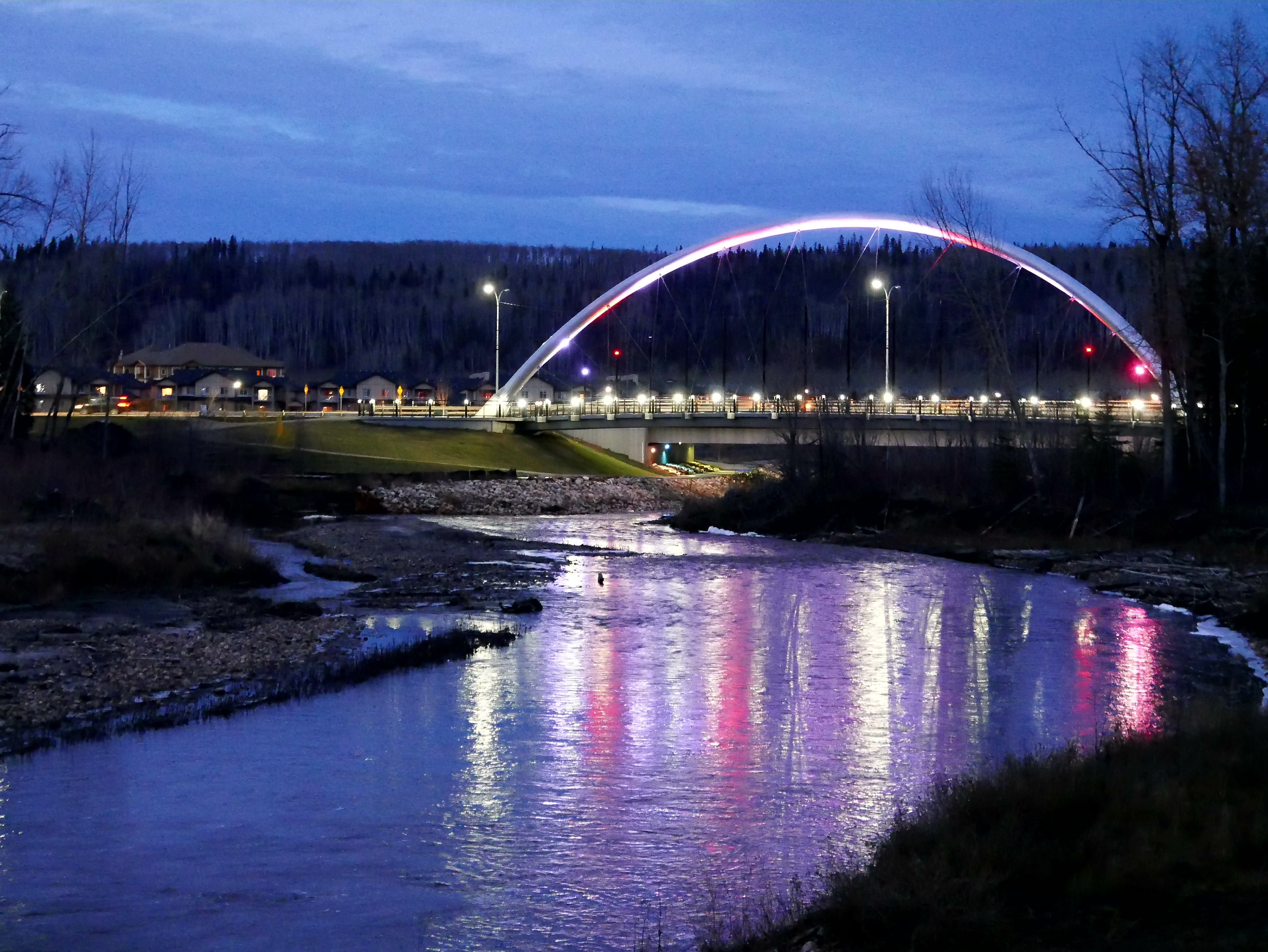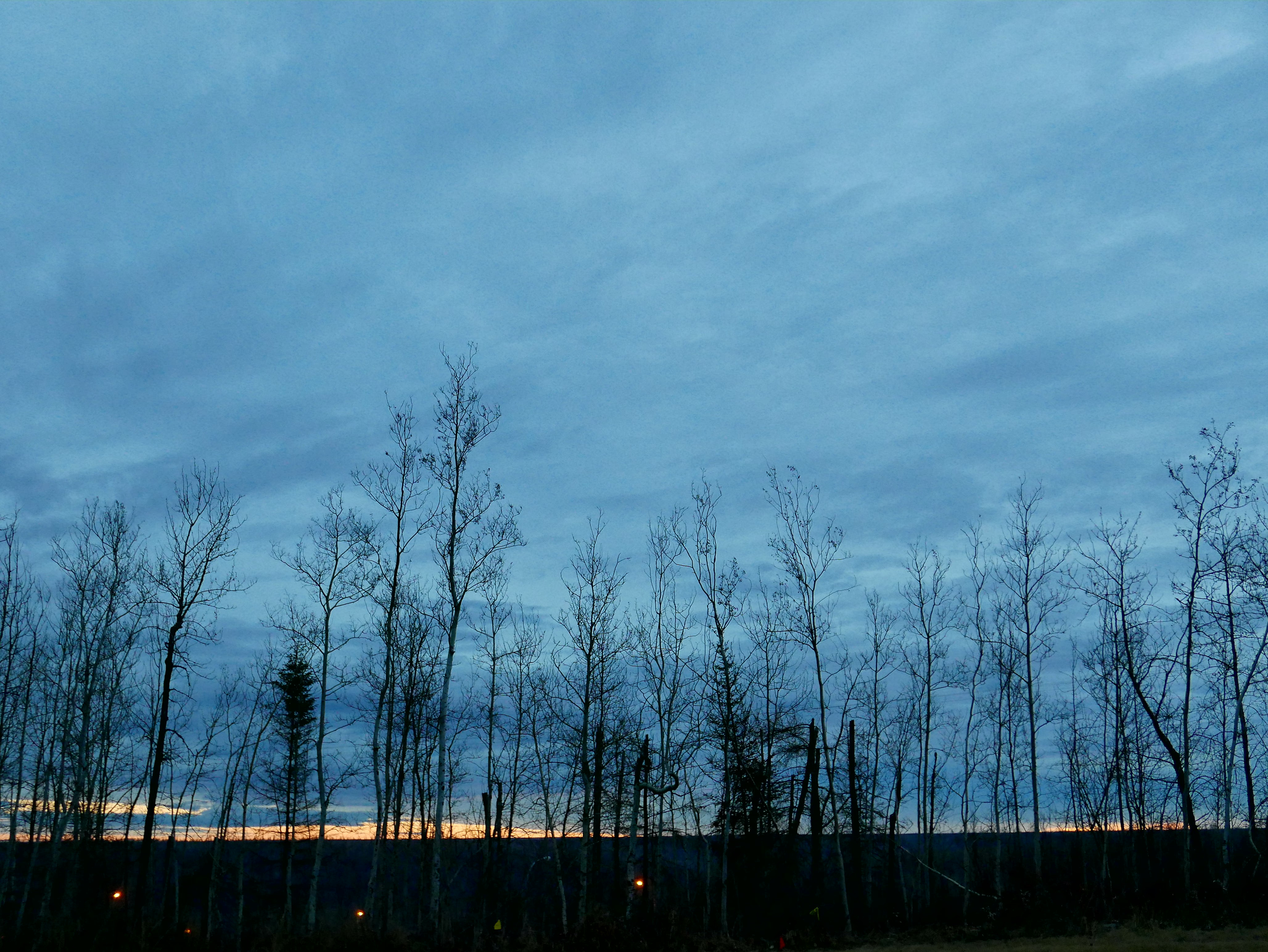 Plus, Fort McMurray is home to one of the world's greatest intersections…
My main focus upon arriving was finding enough local independent spots to eat at so I didn't have to spend the week eating at fast food franchises.
Luckily my week started off with a hot tip from Mark Connolly, steering me towards a spicy flavour bomb called Chez Max, whose owner had been a guest on Mark's Edmonton AM show during the wildfire evacuation earlier in the summer. A family member added a couple more recommendations, and I was off to the races.
Here's a rundown on the best spots I tried in Fort McMurray:
Chez Max
Chez Max is everything I envision when I think of Jamaican food. The room is full of colour, the service is friendly, and the food packs a flavourful wallop.
I ate here 4 times in a week, so it's safe to say I was hooked. The jerk chicken had a nice slow burn to it, but pepper-heads like me could add some extra fire to it with a splash of Chez Max' house-made hot sauce, which you can also purchase by the bottle to take home. This combo plate had jerk chicken, curried goat, rice and beans, slaw, fried plantain, and a festival, which is a delicious fried dough.
Later in the week I knew I had to come back for some Jamaican fried chicken, and not just because chef / owner Maxine (the Max in Chez Max) insisted I had to. I'm a fried chicken junkie, and this version, topped with a sweet chili sauce, was perfectly done.  It was juicy, tender, and lip-smackingly good.
My only problem was that fried chicken day and jerk chicken wing day was one in the same, and how was I going to try both? Sensing my inner struggle, Maxine quickly offered to do a combo plate for me and I was sold. Jerk chicken wings just might be my new favourite wings.
Chez Max is the best Jamaican food I've had in Alberta.
No visit to Fort McMurray is complete without at least one meal at Chez Max.
Fuji
I hadn't been to Fort McMurray in many years, and my memory of the food there wasn't the best. I certainly wasn't aware of the many different ethnic food options available throughout the city. Fuji is a little Japanese place in a downtown strip mall and after a week of eating out, I was ready for something a little lighter than my usual calorie-dense meals. Fuji served up some surprisingly fresh tuna tataki and the brightness of that dish definitely lifted my grease-laden spirits. Of course, I couldn't leave without trying the gyoza. Who would I be if I passed up some pan-fried pork dumplings? A man cannot live on tataki alone.
Mitchell's Cafe
If your grandma who scratch-makes everything opened a cafe, it would be Mitchell's. As soon as I walked in, I felt like there was going to be no-nonsense home cooking to be had here. Happily, I was right. I really appreciate that Mitchell's roasts their own meats and bakes their own bread, and Mitchell's Sunshine bread really stole the show. Bright yellow and light as air, it's filled with herbs and spices that make it smell as good as it looks and tastes. Mitchell's knows they have a good thing with that bread, so they also sell it by the loaf to feed Sunshine lovers at home. I liked it so much that I had to grab a couple loaves on the morning I left for Edmonton.
The Breakfast Melt was pretty darn good too. This place is a gem.
Cedars Bakery
This one I just stumbled upon all on my own, and the Cedars Bakery Chicken Shawarma Platter was a nice surprise. Juicy chicken atop rice, with some creamy hummus, and just enough salad to make me feel like a responsible adult. One thing I appreciated about this platter was the white garlic sauce. When I've had a similar dish at other establishments, I find the garlic so overpowering that I can't taste anything else for days. The garlic sauce at Cedars Bakery was well-balanced and complimented the rest of the meal rather than overpowering it.
Wood Buffalo Brewing Company
If there's a local brewery in the community, chances are good that you'll find me there. This sister company to the Jasper Brewing Company, and the Banff Ave. Brewing Company, Wood Buffalo Brewing provides a great spot to forego the standard bottles and indulge in some quality craft brews.
There's a serviceable menu of pub food available too, and if you prefer a nightcap in the hotel instead, Wood Buffalo Brewing Company has big bottles of their tasty brews available to go.
The Fish Place
When I'm away from home, the only thing that make me feel better is a big plate of comfort food. In Fort McMurray, I found that comfort in some fried fish and delicious skin-on chips from The Fish Place.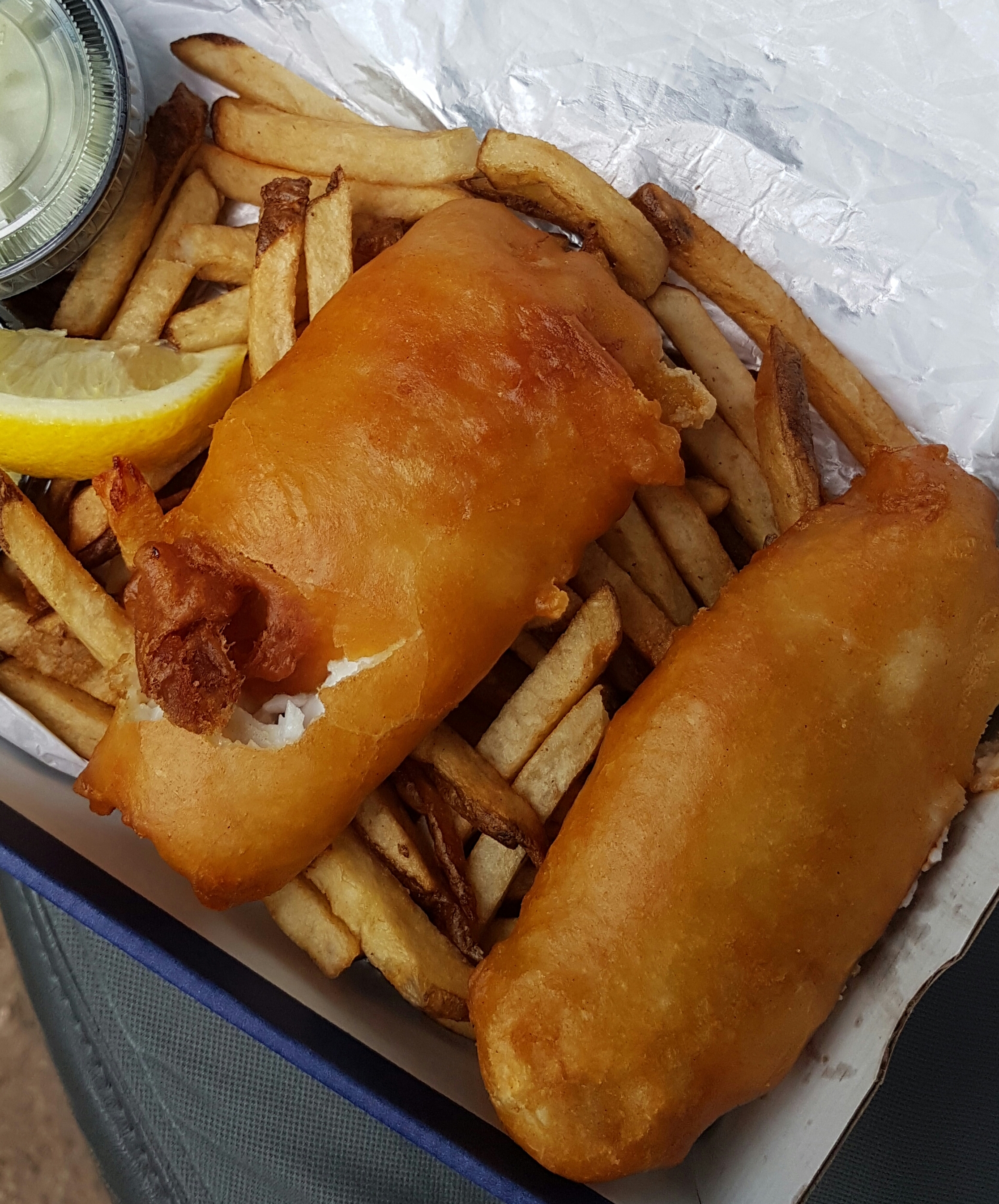 Blue Mountain Bistro
In search of some coffee not named after a former hockey player, I stumbled across Blue Mountain Bistro. They're brewing coffee from one of my favourites, Phil and Seb out of Calgary, so this became my first stop every morning. I was on the clock every morning, so I just ran in for my caffeine fix, but the food menu tempted me with breakfast sandwiches, paninis and even pizza. The Bistro was warm and inviting and there were plenty of outdoor tables to enjoy the sun.
For more things to see and do in Fort McMurray, check out Travel Alberta's website.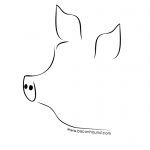 Baconhound is an Edmonton food blog, focusing on the best restaurants and dishes in Edmonton and beyond. Phil Wilson is a food writer and also the host of the Canadian food podcast, Off Menu. Find it in the iTunes store and on Stitcher.