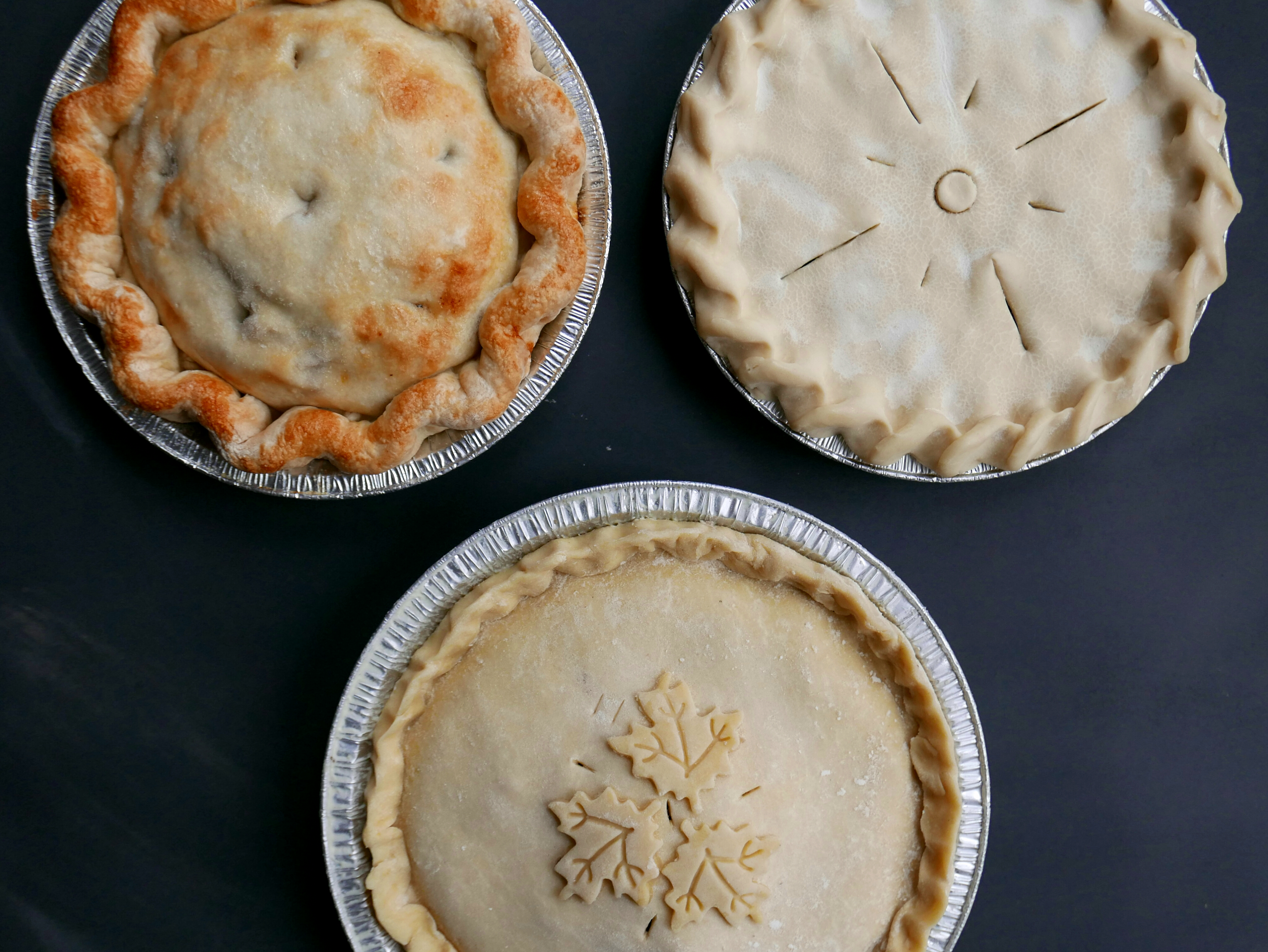 Tourtiere is a deeply personal thing for those who grew up eating it, Everyone seems to have their own idea of how the dough should be, what protein or proteins should be in the filling, and what combination of spices to use.
If you ask Rideau Hall's Executive Chef Louis Charest, and I did. a traditional tourtiere is usually ground pork, veal, and beef cooked with onion, clove, nutmeg, cinnamon, thyme, sage, savoury, and garlic. All or any combination of these ingredients will do, so there's some flexibility there.
You've got a decision to make when it comes to a binder, too. Louis prefers bread crumbs, but I happen to be a fan of potato instead. One thing Louis is adamant about, however, is that the dough should be made with lard, not butter. It's generally acknowledged that lard, or even shortening for that matter, will produce a flakier, more tender crust. I really like the taste of a buttery crust, so I use a mixture of both (Don't worry, I live exactly 3464 km from Sussex Drive, so Louie won't be able to smack me for that).
There are even variations that include wild game into the mix, such as the lac st. jean style, which may not technically be tourtiere, but are delicious Quebecois meat pies all the same.
Here in Edmonton, there are a few options for those who don't want, or have the time, to bother making tourtiere from scratch for the holidays. I assembled a crew to taste test 3 that are available from local eateries and we created a guide to finding the one that will suit your tastes best.
The Tasters
This was the perfect opportunity to invite over a couple of native Montrealers Kim Theoret and Eric Domand, as well as Eric's girlfriend Shereen Zink who works for the Canadian Food Championships and Taste of Edmonton. As always Robyn and I shared our thoughts as well..
The Tourtieres
Duchess Bake Shop ($24 for a 9″ that serves 6-8) – The Duchess tourtiere is owner Giselle Courteau's family recipe, which uses 100% pork. It's available for pre-order now, and pickups begin December 1st.
Chartier ($32 for a 12″ serving 6-8) – The Chartier tourtiere is the lac St. Jean style, incorporating confit duck, bison, and pork. Pre-orders have begun, and pickups happen every Saturday before Christmas except the 23rd. Add on a jar of rhubarb relish for $7
Highlevel Diner ($33 for a 9″ that serves 6-8) –  Highlevel Diner uses a mix of ground pork, beef, and turkey, with potato.
Tasting Meat Pies – God's Work
The tasting panel agreed any of the 3 would be a good choice, and here's what we thought of each:
Duchess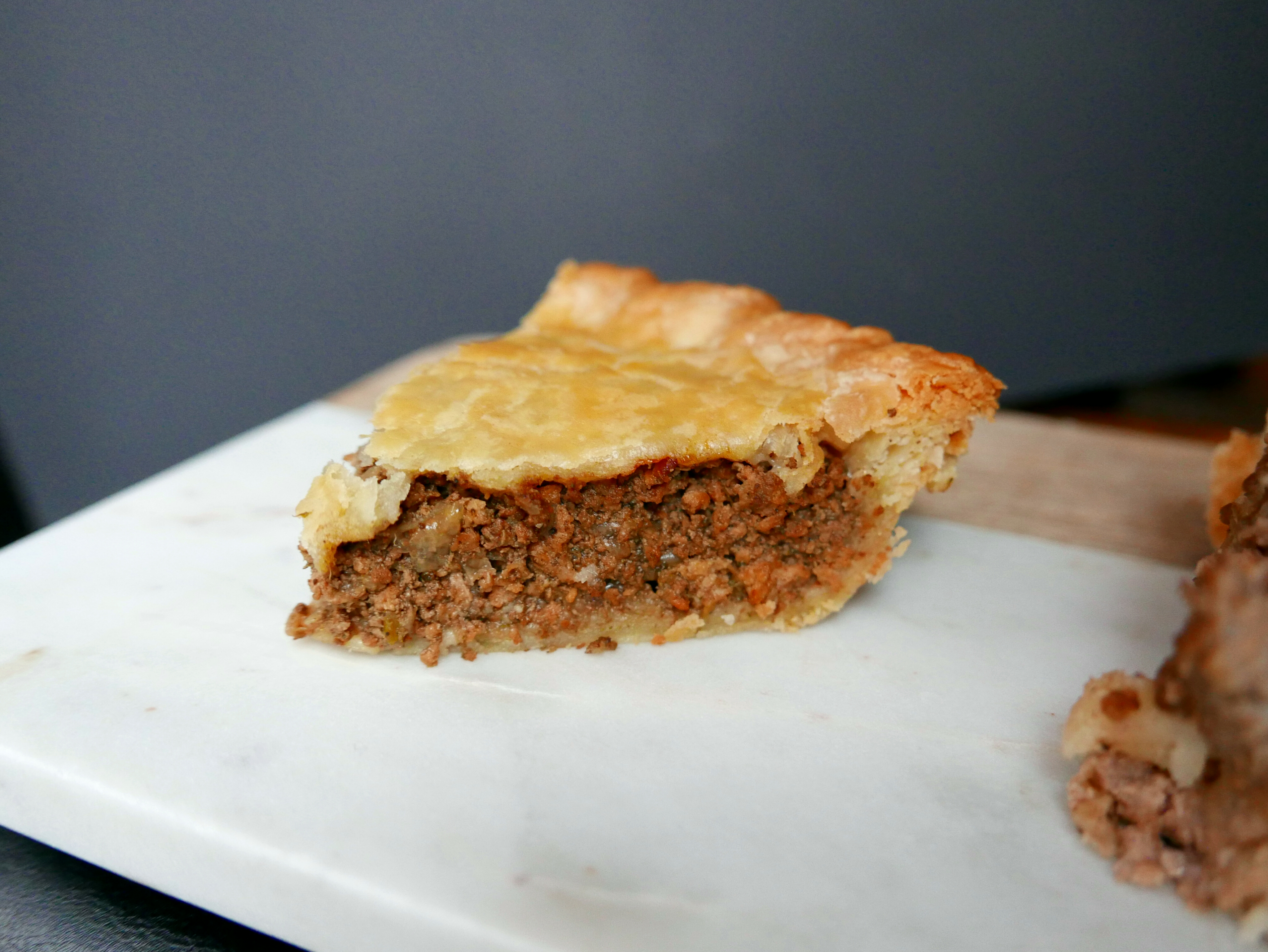 The Courteau's make a tourtiere that I'd hazard a guess would appeal to most everyone. The standout is that super flakey Duchess pie dough, which is good enough that you could eat it without any filling at all.
The filling is a well-balanced mixture of meat and spices, with a perfect ratio of filling to dough.
In short, this is a great all-around tourtiere that is a safe pick, and consistent. At $24, it's a great price too.
Chartier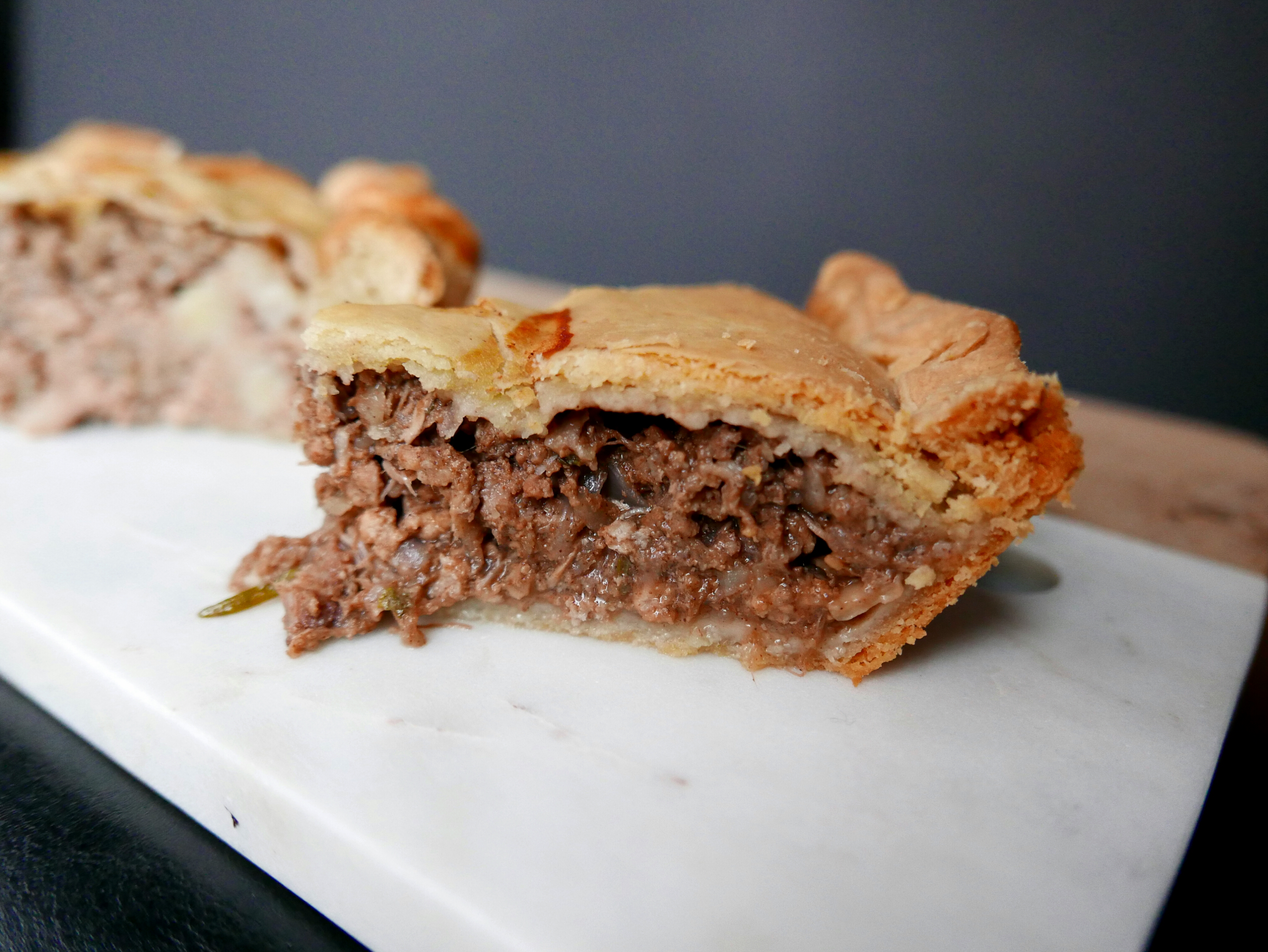 If you've had and enjoyed the individual version of Chartier's tourtiere at the restaurant, you'll be happy to know this is the family-sized version of that. Our tasters loved the different textures in the filling, with some ground and some chunks of meat.
The panel unanimously noted the assertive cloves in the filling, which the tasty rhubarb relish did help mellow. The dough was notably different from the others as well and had a more firm, shortbread-ish quality to it. That quality probably helps it stand up a little better to the hefty meats inside.
If you're looking for a little more adventurous, out-of-the-box tourtiere big on the spices and some rich duck fattyiness this Christmas, this is the pie for you.
Highlevel Diner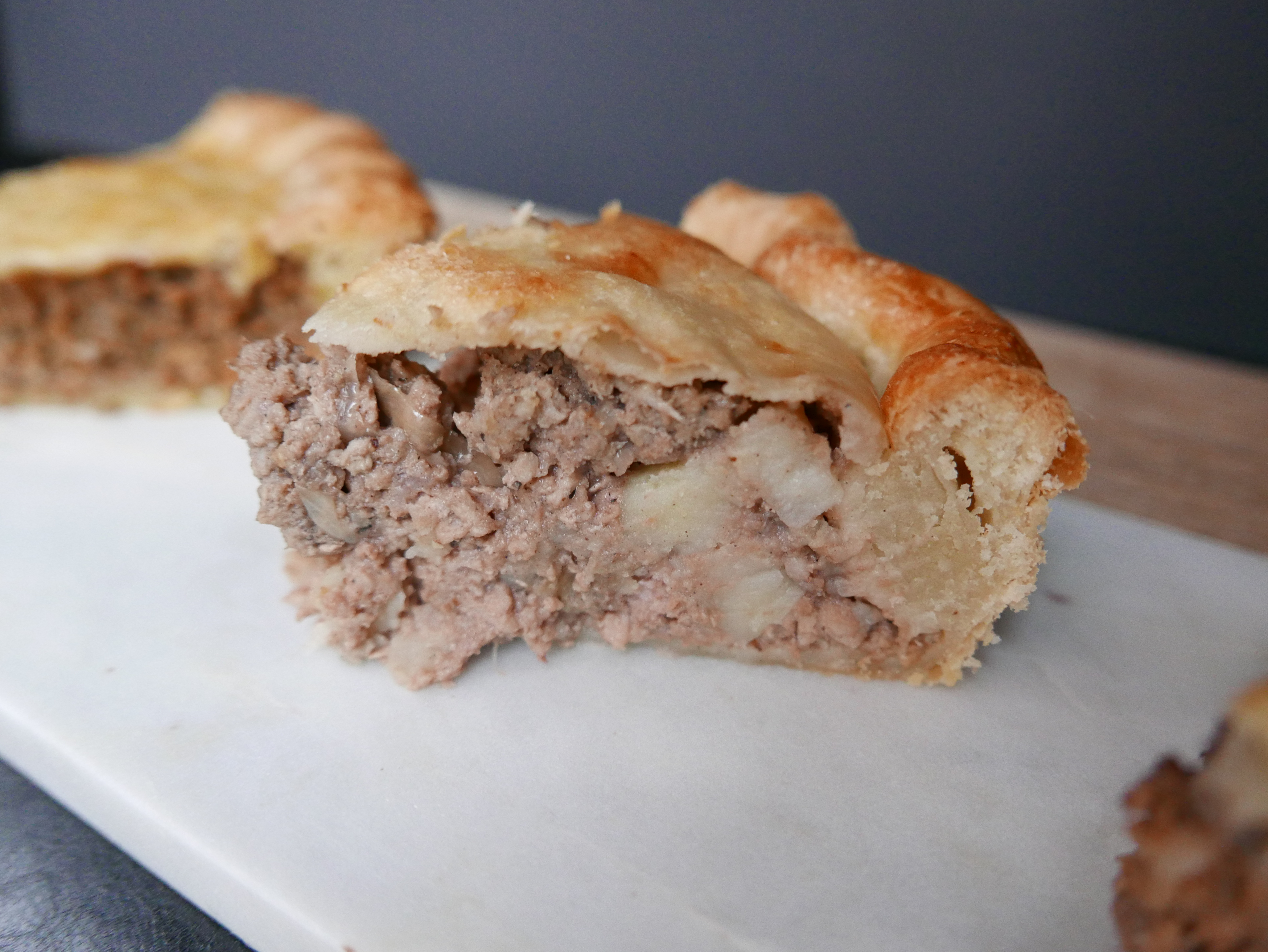 The diner has been making this holiday treat for over a decade, and one taste of the filling confirms they know what they're doing. The addition of turkey made me suspicious that the filling could be bland and dry, but nothing could be further from the truth. There's plenty of well-balanced flavour to be had here, and the filling was perfectly moist. All our tasters liked the addition of chunks of potato to the filling as well, and this pie boasted a heavier dash of salt than the others, which is not a bad thing.
Most of the panel agreed that the rope of crust around the pie edge was probably a bit too much, but Eric made a great point – he says he normally doesn't eat the crust anyways, so the delicious filling was all the selling point he needed.
It should be noted that the circumference of this pie matches the one from Duchess, but it's quite a bit taller, which explains the difference in price between the 2. This tourtiere also comes with a choice of chutneys, either tomato orange, or apple cinnamon for an extra $7.
If you're in the mood for tourtiere, but don't want to invest in a whole pie, you're in luck. Highlevel diner starts selling it by the slice on December 1st, with $1 from each order going to the Christmas Bureau. So go eat some tasty meat pie… you know… for the children.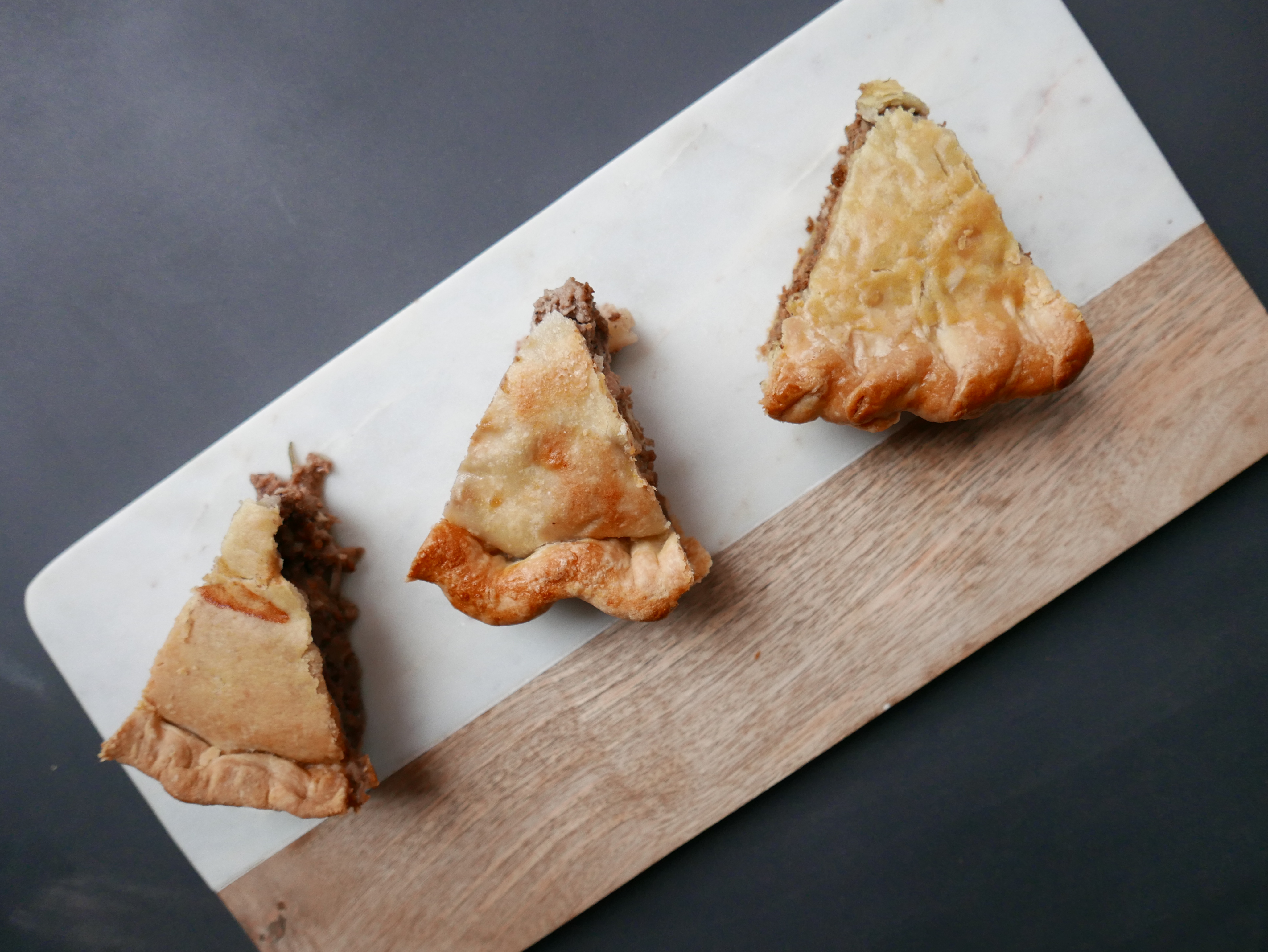 Joyeux Noel!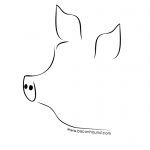 Baconhound is an Edmonton food blog, focusing on the best restaurants and dishes in Edmonton and beyond. Phil Wilson is a food writer and also the host of the Canadian food podcast, Off Menu. Find it in the iTunes store and on Stitcher.