The Community Table Project is about sharing signature recipes from everyday folks, and creating a sense of community around food. If you make a signature dish you think is great, send me an email at baconhound@gmail.com and let's talk!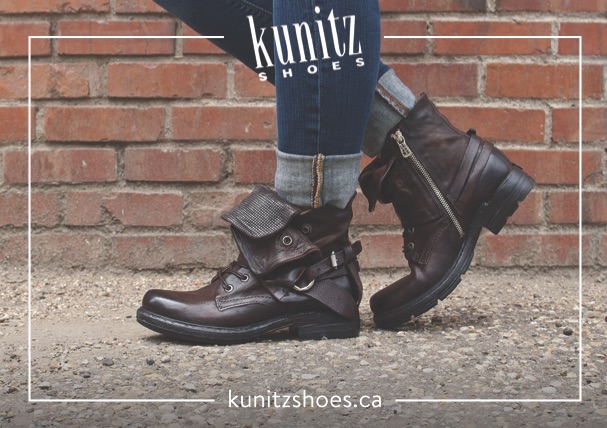 My favourite thing about banana bread it its versatility. You can cook it in a loaf pan, or a bundt pan. You can add chocolate chips or dried fruit. You can butter it and fry it, or dip it in an egg batter and cook it up for breakfast. You can have it with Baileys or…actually, you should always have it with Baileys.
The Cook:
Erin Chalmers.
Erin is a born and raised Edmontonian, who now shares her love and knowledge of the city as the anchor on Global Morning News. Erin's passion for baking comes naturally, from her mom, and she's already passing it on to her 2 sons (5 y/o Logan and 3 y/o Luke), who helped her make the cake we enjoyed with her family.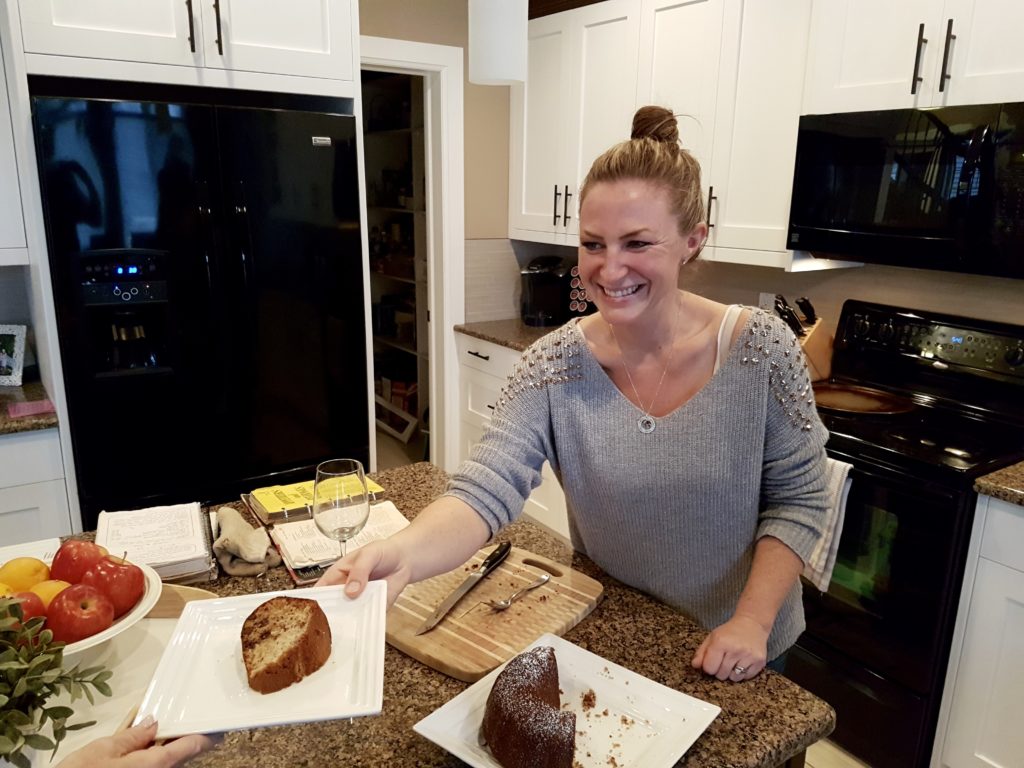 The Dish:
Banana Chocolate Chip Bundt Cake.
This cake is one that Erin has been baking for years with her mom. After one taste, its easy to understand why its been a staple in her family and also one that she loves to share with others.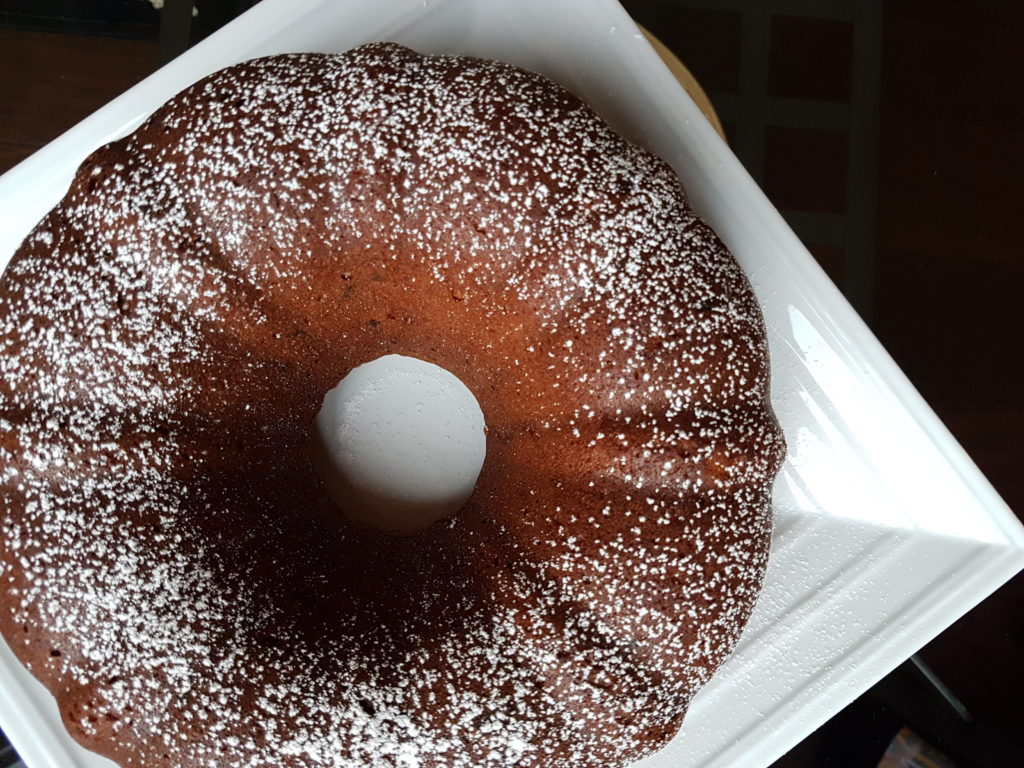 The Story:
Erin's mom has been baking this cake for as long as she can remember. Even today, if you look in her mom's freezer, you will probably find one hanging out in there waiting for an opportunity to be enjoyed by friends or family.
Erin grew up in the kitchen with her mom, and has acquired, not only her love of baking, but her treasured recipe book, with the banana bundt cake recipe being so well-used over the years that its falling right out of the book. Erin believes that this is a cake that is meant to be enjoyed by others, in fact she rarely eats the cakes she makes herself. When she (or her family) gets a craving for this particular recipe, her mom pulls one out of the freezer and brings it over. The fact that this a dish to be shared worked out well for us since, after everyone enjoyed a slice, Erin wrapped up what was left of the cake she made and sent it home with Robyn and I!
Erin credits this recipe for helping her woo her husband and, from the sounds of it, this cake may be responsible for the baby boom happening at Global News. This exceptional take on banana bread is always Erin's contribution when she is invited to parties or events like baby showers, so her friends have joked that they will just keep on having babies in order to keep getting their fill.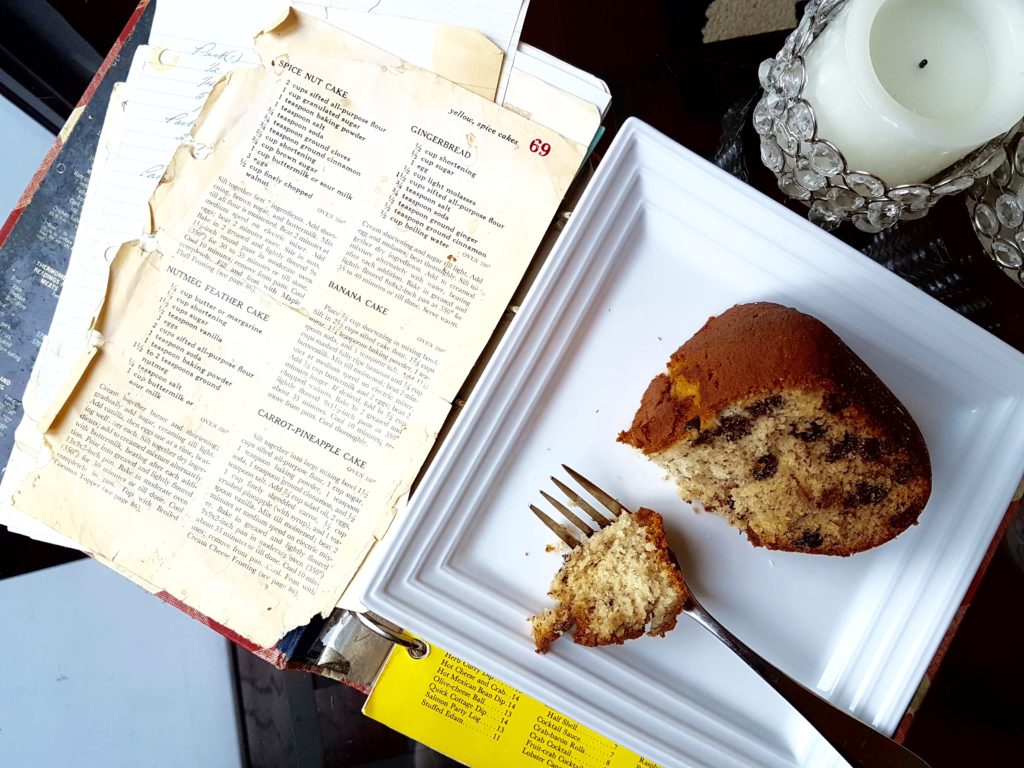 The Recipe: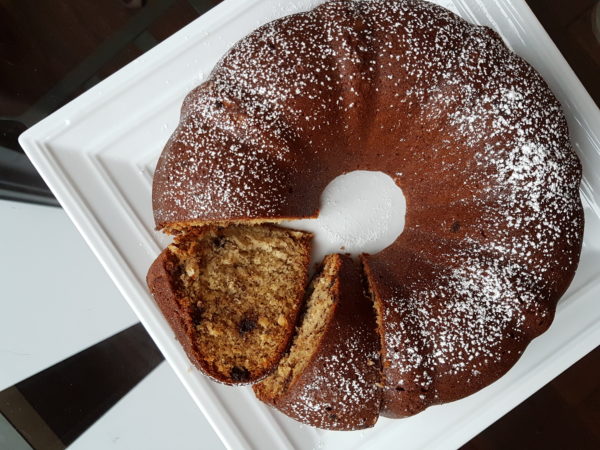 | | |
| --- | --- |
| | |
In a bowl combine shortening, flour, sugar, baking powder, baking soda and salt. Mix ingredients.

Add mashed bananas and 1/2 the buttermilk. Mix until moistened, then beat 2 minutes longer.

Add remaining buttermilk and 2 eggs. Beat for another two minutes.

Pour mixture into a bundt cake. Bake for 50min. Check with a toothpick. If it comes out clean, the cake is done.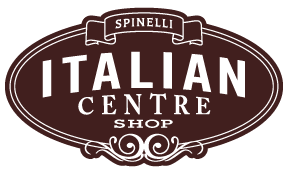 Big thanks to Kunitz Shoes and The Italian Centre Shop for coming on board and sponsoring The Community Table Project. The support of strong community-minded companies like these help make content like this possible, so go see Kunitz Shoes next time you're in need of quality shoes and cool socks, and The Italian Centre Shop for everything you need to make these recipes at home.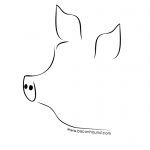 Baconhound is an Edmonton food blog, focusing on the best restaurants and dishes in Edmonton and beyond. Phil Wilson is a food writer and also the host of the Canadian food podcast, Off Menu. Find it in the iTunes store and on Stitcher.