The Community Table Project is about sharing signature recipes from everyday folks, and creating a sense of community around food. If you make a signature dish you think is great, send me an email at baconhound@gmail.com and let's talk!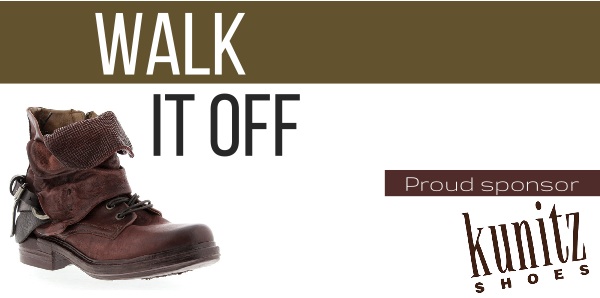 I didn't grow up loving pumpkin pie. Thanksgiving meal prep focused more on the turkey and the sausage stuffing with the pie being no more than an afterthought. This means that our Thanksgiving feast often ended with a bland, gritty, store-bought pie. So when Cynthia submitted her homemade version to the project, Robyn and I jumped at the chance to try it. I mean, there's got to be at least one reason to be excited for the season to turn cold.
The Cook
Cynthia Strawson.
Cynthia is a proud U of A alumnus, and former President of Slow Food Edmonton. Her passion for wholesome, homemade food finds her in the kitchen cooking scratch-made meals regularly, often with ingredients from her own garden.
The Dish
Homemade Pumpkin Pie.
Cynthia prefers to use smaller, meatier sugar pumpkins over the large,  jack-o-laterns that fill the grocery stores every October. She says that sugar pumpkins are sweeter (obviously) and yields more meat to make more pie. Cynthia also uses skim evaporated milk, to make this a (mostly) guilt-free vegetable pie.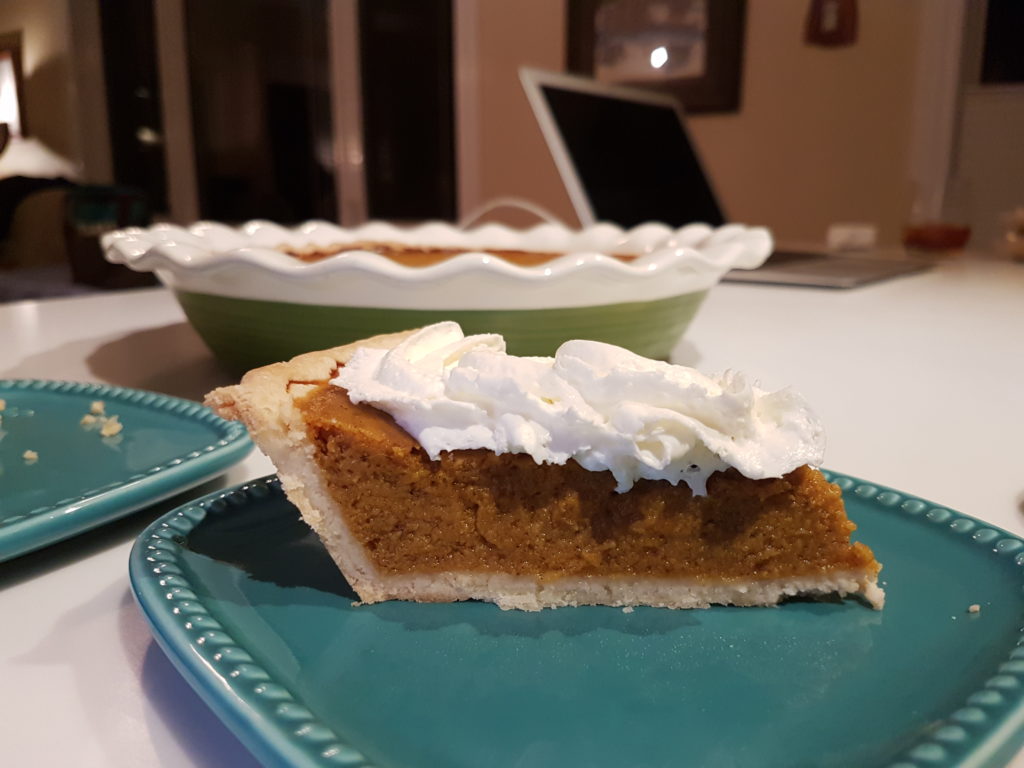 The Story
Cynthia made her first pie when she was 9 years old. After that, she quickly became the family's pie master, whipping up tasty creations – using her Grandma's pastry recipe – for visiting family members and even her junior high pie-eating competition.
Last Thanksgiving, the pie Cynthia brought for dinner involved 4 generations of women in her family: She used her Grandma's pastry recipe, a pumpkin from her Mom's garden, Cynthia's filling recipe, and they were baked by her nieces.
The last 3 years, Cynthia has her nieces Madison (age 7) and Hannah (age 10) each pick out a pumpkin of their own. She walks them through the recipe, letting them puree their own pumpkin and crack their own eggs as she oversees the whole process. When the pies are done, they all get a slice from each pie and do a taste test. This has quickly become a tradition for the three of them, and one that they all look forward to. When Madison was picking out her pumpkin for this year, someone asked her if it was going to carved for Hallowe'en and her response was "No way! I'm making pie!"
The Recipe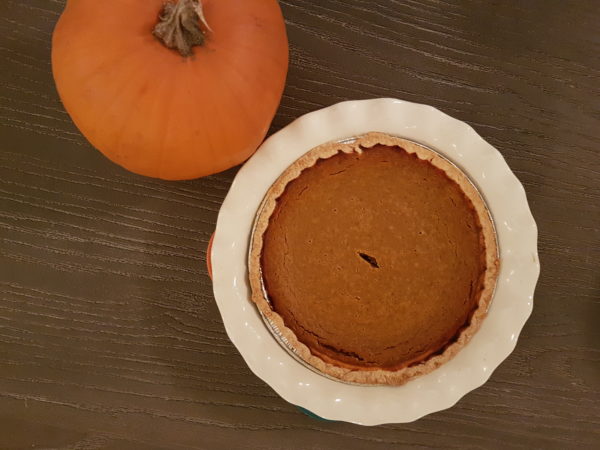 | | |
| --- | --- |
| | |
Cut a large sugar pumpkin (or buttercup squash) in half, remove seeds, and bake at 350 degrees for an hour or until it gets soft, scrape out the meat.

Mash or puree until it's smooth
Preheat oven to 425 degrees

Beat eggs in a medium bowl until their well blended

Add 1 1/2 cups of pumpkin (freeze the rest in 1.5 cup baggies for later), brown sugar and all the spices (cinnamon to salt). Stir until it's well combined. Blend in evaporated milk

Pour filling into a pie shell. Delicately transfer the whole shebang into the hot oven

Bake 15 minutes at 425. Then reduce oven to 350 degrees and cook for an additional 30-35 minutes or until a toothpick inserted in the centre comes out clean

Let it cool before you cut into it, otherwise it won't hold its shape

Serve with love and a dollop of whipped cream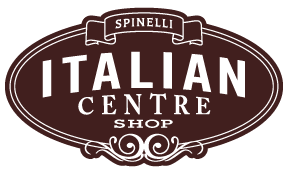 Big thanks to Kunitz Shoes and The Italian Centre Shop for coming on board and sponsoring The Community Table Project. The support of strong community-minded companies like these help make content like this possible, so go see Kunitz Shoes next time you're in need of quality shoes and cool socks, and The Italian Centre Shop for everything you need to make these recipes at home.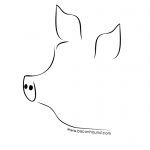 Baconhound is an Edmonton food blog, focusing on the best restaurants and dishes in Edmonton and beyond. Phil Wilson is a food writer and also the host of the Canadian food podcast, Off Menu. Find it in the iTunes store and on Stitcher.