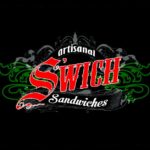 Edmonton has seen a plethora of new food trucks open their doors in the last couple years, but as summer closes, we mourn the loss of one of our finest: S'wich.
The talented chef, and driving force behind S'wich, Alexei Boldireff, decided to move on to an exciting new opportunity to advance his career and his partner in S'wich has ultimately decided to discontinue operating both the truck and their kiosk location at MacEwan University effective immediately.
That partner, Tom Lim of Lan's Asian Grill, says he considered options for keeping the truck going, but eventually concluded that the loss of chef Boldireff was too great, and they wouldn't be able to execute his menu to the same standards. "I also thought about changing the concept to something I would be more comfortable with, but after some discussion we decided to concentrate our efforts on Lan's [Asian Grill]" says Lim. "For anyone to think S'wich was us, would be false. S'wich was Alexei. His passion, his menu, and his hard work. We were just the investor".
Lim says the truck is now up for sale, and the resources will not only be allocated towards enhancing the offerings at Lan's Asian Grill – like upcoming brunch offerings – as well as their new catering business.
So while one door closes, another opens, and for chef Boldireff, that door is the coveted head chef position at the hotly anticipated Baijiu, scheduled to open in the Mercer Building before the end of the year. With Baijiu's location being directly across the street from the new Rogers Place arena, I'd anticipate it to be a hotspot for pre and post game cocktails and snacks. In addition to an inventive cocktail list, Baijiu will feature Asian inspired small bites, which suits their chef perfectly. Chef Boldireff loves to experiment with Asian ingredients and has a passion for making everything he serves from scratch, which was also a source of pride at S'wich.
Of course leaving a business that you built from nothing into one of the city's top food trucks was not an easy decision, but it was one that the chef feels was necessary to take another step in his career. "This isn't closing a door, this is opening a whole bunch of new doors. I'm more and more excited about the new opportunity. I still get to cook my food and make people happy. I'm very content."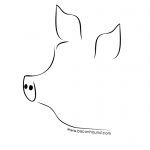 Baconhound is an Edmonton food blog, focusing on the best restaurants and dishes in Edmonton and beyond. Phil Wilson is a food writer and also the host of the Canadian food podcast, Off Menu. Find it in the iTunes store and on Stitcher.