The Community Table Project is about sharing signature recipes from everyday folks, and creating a sense of community around food. If you make a signature dish that you think is great, send me an email at baconhound@gmail.com and let's talk!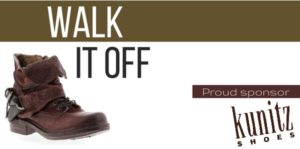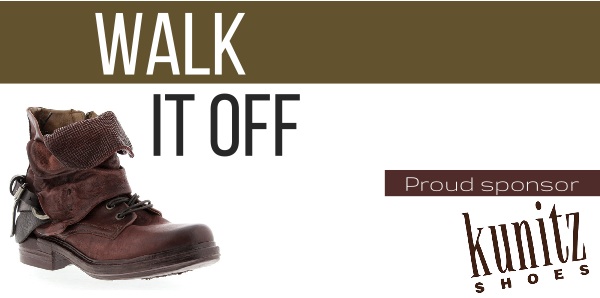 Ever since  CBC Edmonton AM radio host Mark Connolly boasted about the excellence of his homemade pizza during one of my appearances on his show, I knew he had to be the first contributor to The Community Table Project. First off, I loved the confidence he had in his pizza making skills, and secondly, I wanted to eat some pizza. That second part is kind of a full-time thing.
A perfect fit, right?
Mark graciously accepted my request to launch this new project with his pizza, and I couldn't be happier with the evening Robyn and I spent sharing pizzas with Mark and his family.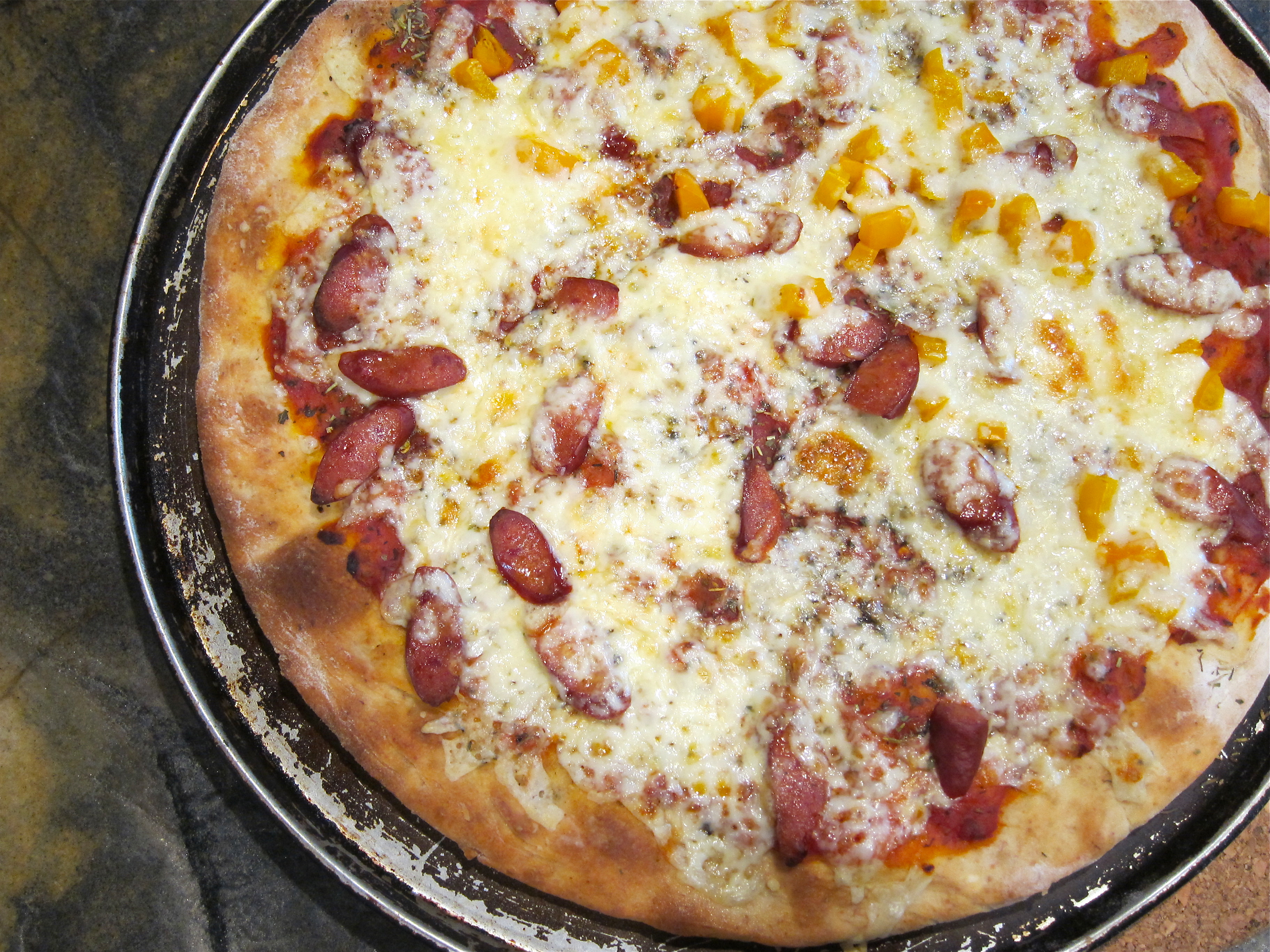 The Cook:
Mark Connolly, host of Edmonton AM on CBC radio, and CBC Sports commentator. Husband to Alyson, and father of 2 boys and a loveable dog named Artie.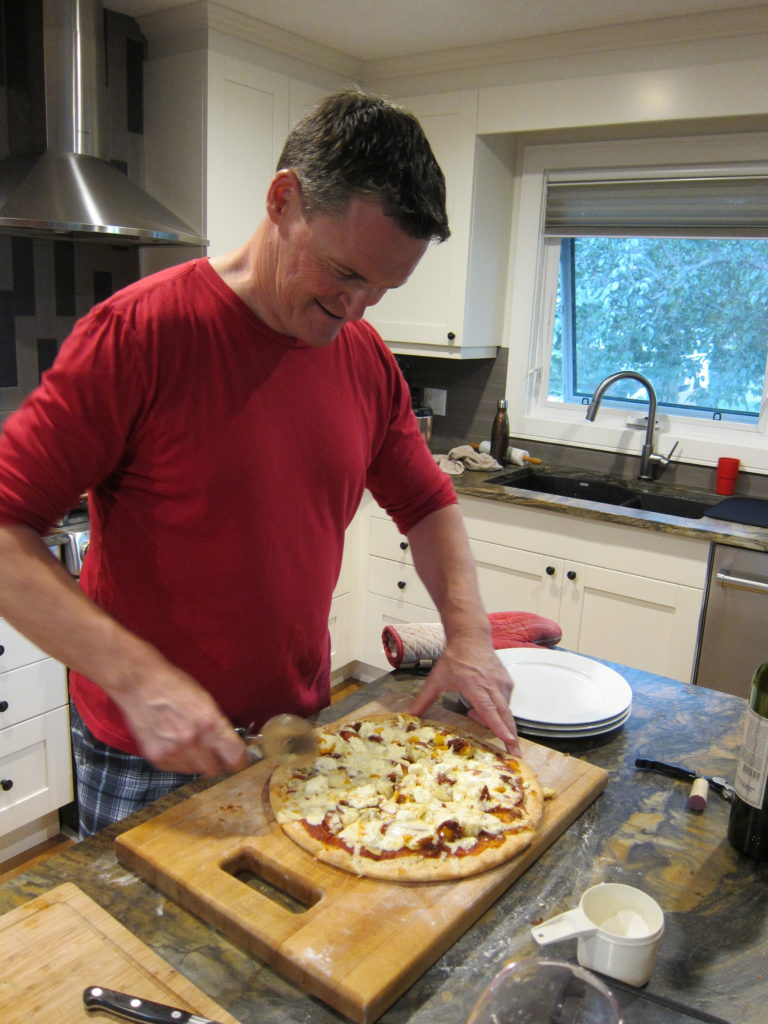 The Dish:
Homemade pizza.
Mark kneads his own dough with a mixture of white and whole wheat flour, stretches the dough by hand, spices up some tomato sauce, and customises toppings to suit each family member.
The Story:
The recipe is from Alyson's cookbook and the old handwritten recipe certainly shows signs that it's been well-used. As it turns out, Alyson told us that the recipe actually comes from a long-ago ex-boyfriend. Mark dug it up 25 years ago and has effectively made it his own. He has made some tweaks to the old recipe, such as replacing some of the white flour with whole wheat, and thankfully replacing the canned tomato soup (called for in the original) with pizza sauce.
Just looking at the well-used recipe, written by hand in the cookbook, it's easy to see this is a staple in the Connolly family. The occasional pie 25 years ago has become a Sunday night tradition for the family. So much so that Mark and Alyson's oldest son, Patrick, who just got home from travelling around Europe, was almost tricked into thinking this Wednesday-night edition was actually Sunday.
On pizza night they gather together, the youngest son preferring the simplicity of a slice of pepperoni and cheese, while the rest of the family likes a pie loaded with artichokes, sun-dried tomatoes and feta. The family chats about their daily lives and shares future plans all while pulling slices of pizza off of the well-worn pan.
As we sat around the island in the Connolly kitchen eating pizza, the relaxed conversation and ever-present laughter made us feel welcome. For this one Wednesday evening at least, we enjoyed participating in a part of their Sunday night family tradition.
The Recipe: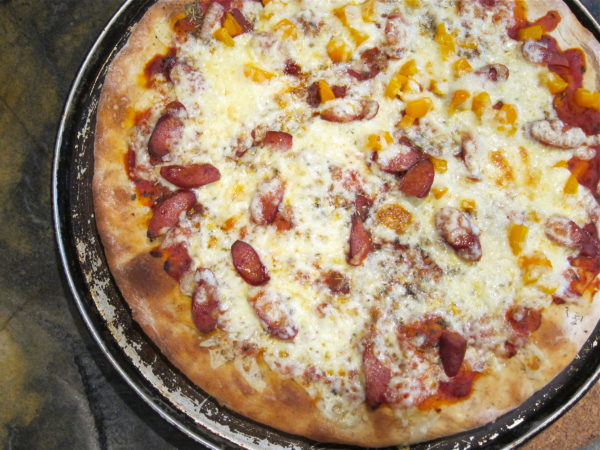 | | |
| --- | --- |
| | |
mix whole week flour and 1 cup of white flour with salt

add yeast to warm water, mix in and add to flour.

add in olive oil and mix together

continue to add remainder of white flour as you knead the dough

knead for 5 minutes and put back into the bowl to let rise

Preheat oven to 475 degrees

When the dough has risen, split in half

roll out the dough, or throw in the air, your choice

put the dough into the pans, put the first pan into the oven

wait 5 minutes and put the second pan in the oven

when the dough is starting to brown, take it out of the oven

add sauce of your choice, then sprinkle oregano or other Italian seasonings add toppings and loads of cheese 

put it back in the oven and repeat with second pizza

cook until edges are brown and cheese is melted, pull out and feast!
Stagger the cooking of the two pizzas by approximately 5 minutes. This ensures each pie is kept warm while working on the other.
Big thanks to Kunitz Shoes for coming on board and sponsoring The Community Table Project. The support of strong community-minded companies like Kunitz help make content like this possible, so go see them next time you're in need of quality footwear or cool socks.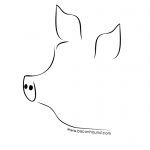 Baconhound is an Edmonton food blog, focusing on the best restaurants and dishes in Edmonton and beyond. Phil Wilson is a food writer and also the host of the Canadian food podcast, Off Menu. Find it in the iTunes store and on Stitcher.