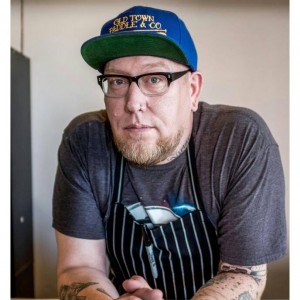 Chef Robin Wasicuna is passionate about food and his home city of Yellowknife. That comes across in spades during our conversation for this episode of Off Menu.
I chatted with Robin about his experience as a competitor on the Food Network show Chopped Canada, and we delve headfirst into one of my favourite topics- burgers. This was a really fun episode to do, so I hope you all enjoy it!
Here's the links from the episode.
Robin on twitter and Instagram
Twin Pine Diner facebook
Wiseguy food truck facebook
Robin's restaurant shout-outs


Baconhound is an Edmonton food blog, focusing on the best restaurants and dishes in Edmonton and beyond. Phil Wilson is also host of the Edmonton, Alberta based food podcast, Off Menu.
Podcast: Play in new window | Download