Tater tots are awesome. Even the most "foodie" of foodies knows that.
Once in a while I go on a tot binge, and start using them in ways the universe never intended, like this Tater Tot Eggs Benny. I've yet to find a way I don't love them. It was on one of my latest binges that I decided to use them to put a twist on the classic Shepherd's Pie.
Tots make everything better. That's a fact. So of course they'd be delicious topping a Shepherd's Pie, and make it just that much quicker to bang out on a hectic weeknight. The recipe is easy and will be a hit with kids and adults alike.
I did things a little different from most of the recipes I've seen. I decided to stand the tots upright to keep them as dry and crispy as possible. There is always the option to top it all with grated cheese and, while I'm sure delicious, I think a tasty Shepherds Pie can stand on its own.
Try it for yourself, and don't forget to let me know when you do!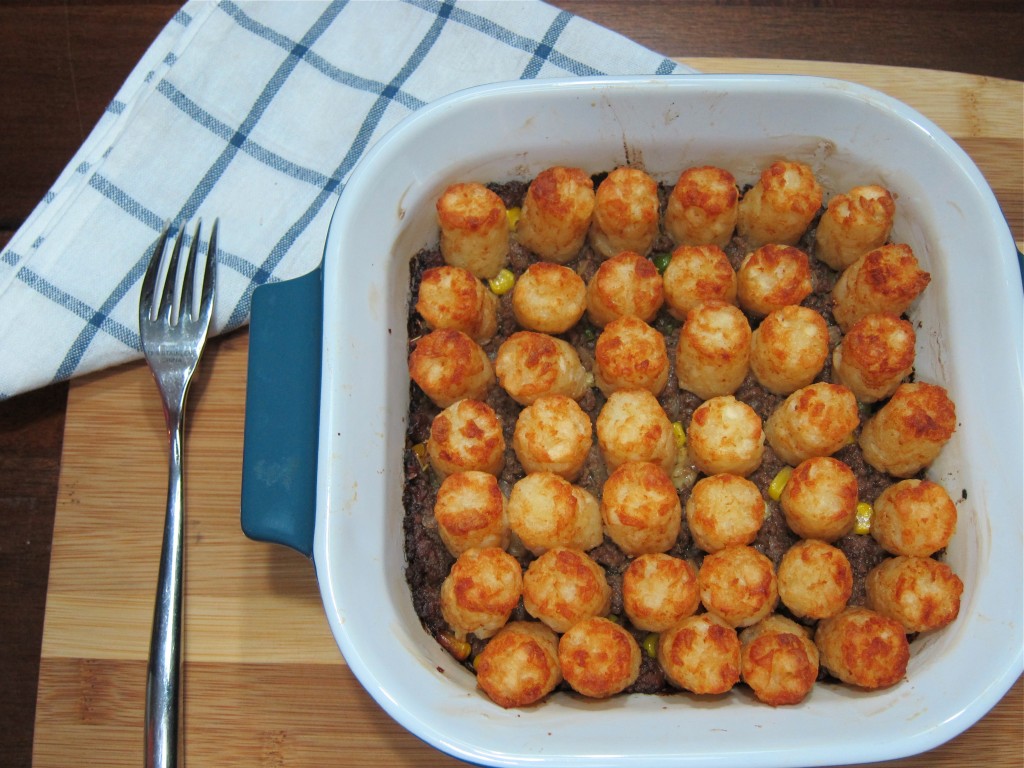 Tater Tot Shepherd's Pie
1 lb ground beef
1/2 onion, minced
1 large clove of garlic, minced
3 sprigs of fresh thyme
1/4 tsp salt
1/4 tsp dried rosemary
2 tsp Worcester sauce
1/4 cup of frozen peas/corn
1 cup beef stock
2 tsp oxo
40 tater tots
Preheat oven to 375 degrees.
Remove tots from the freezer and leave on the counter to thaw a bit.
Brown the beef with the onion and garlic.
Once browned, add the thyme, rosemary, salt, pepper, oxo, veggies, and worcester. If your beef is particularly fatty, remove the excess fat from the pan, but leave a tablespoon at least.
Once incorporated, add the beef stock and simmer until reduced down to a thick sauce. A little extra moisture here is ok as it'll reduce more in the oven. Don't sweat it.
Transfer beef mixture to a 8″ x 8″ square casserole dish place the tots on top, upright. Press each tot down just a bit to keep in place as much as possible.
Bake in the oven for 45 minutes, or until the tots have reached your desired level of crispiness.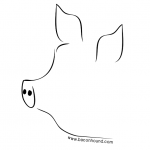 Baconhound is an Edmonton, Alberta food blog, focusing on the best restaunts and dishes in Edmonton and beyond. Phil Wilson is also the host of Edmonton, Alberta based food podcast, Off Menu.