I know what you're thinking – "B Street Bar?" "What the heck is that?"
I admit I thought the same thing when it was suggested to me by multiple people, but after finding out they've got a wood fired pizza oven, I figured anyone who would invest in one of those must be serious about making good pizza. Having driven past it many times, I finally bit the mozzarella bullet and stopped in.
B- Street Bar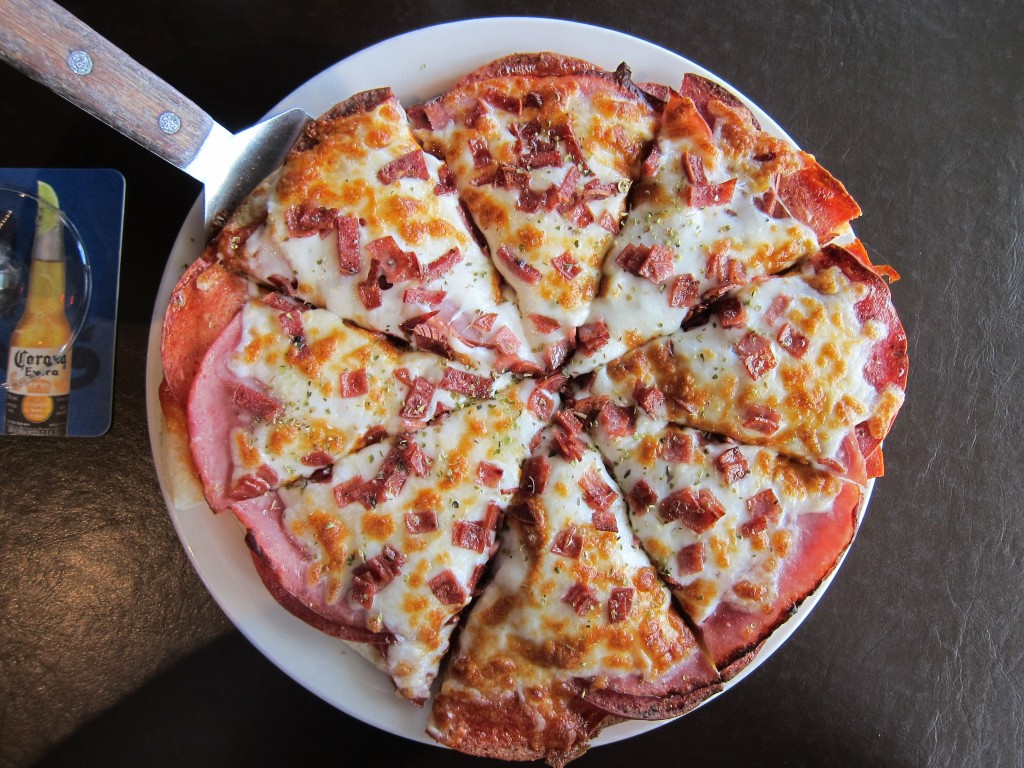 Inside, B Street is every bit the dive bar you think it's going to be, but there it is off in the distance – a beautiful wood fired oven, filled with glowing embers just dying for some flour and water to char.
The Italian was calling my name, with Italian Sausage, pepperoni, ham, salami, and mozzarella, it sounded spicy and meaty and perfect for me.
The Crust
The toppings were pushed right to the edge of the pizza, which means there was no way to achieve any crispy charring and bubbling on the edges. The dough also didn't have any chewiness to it, so there wasn't much substance when you take a bite. The crust was nice and thing but not floppy, so that was good, though it didn't really have much crispness to it either. This crust inexplicably negated every advantage having a wood fired oven affords you, which I found to be an unfortunate waste.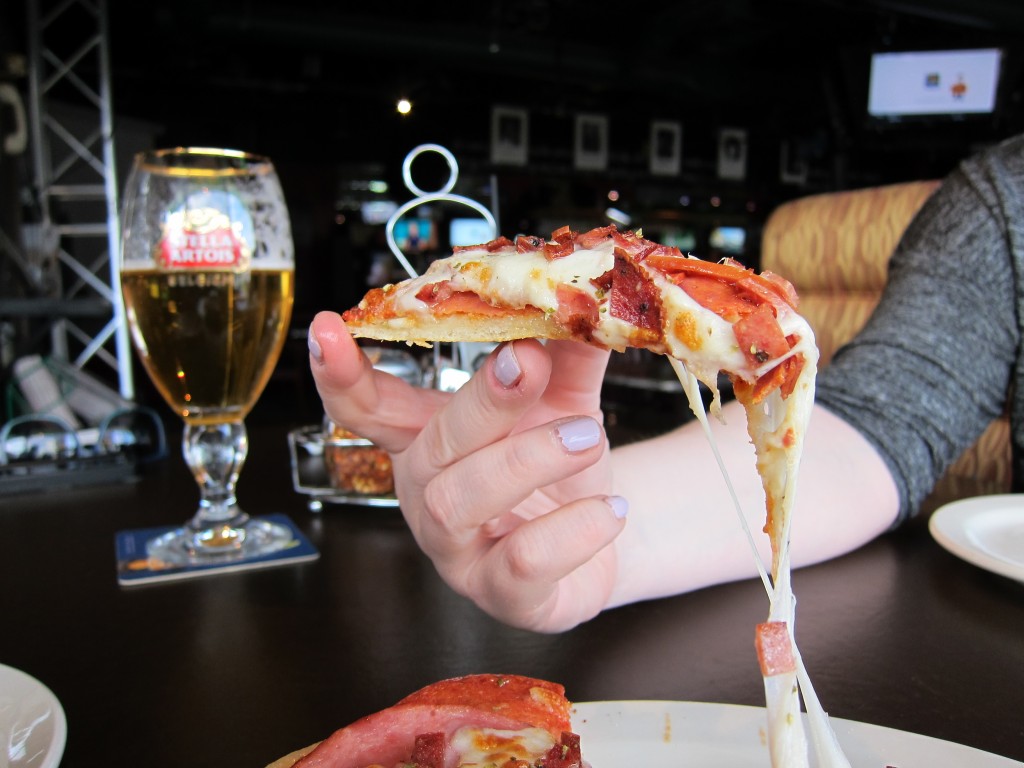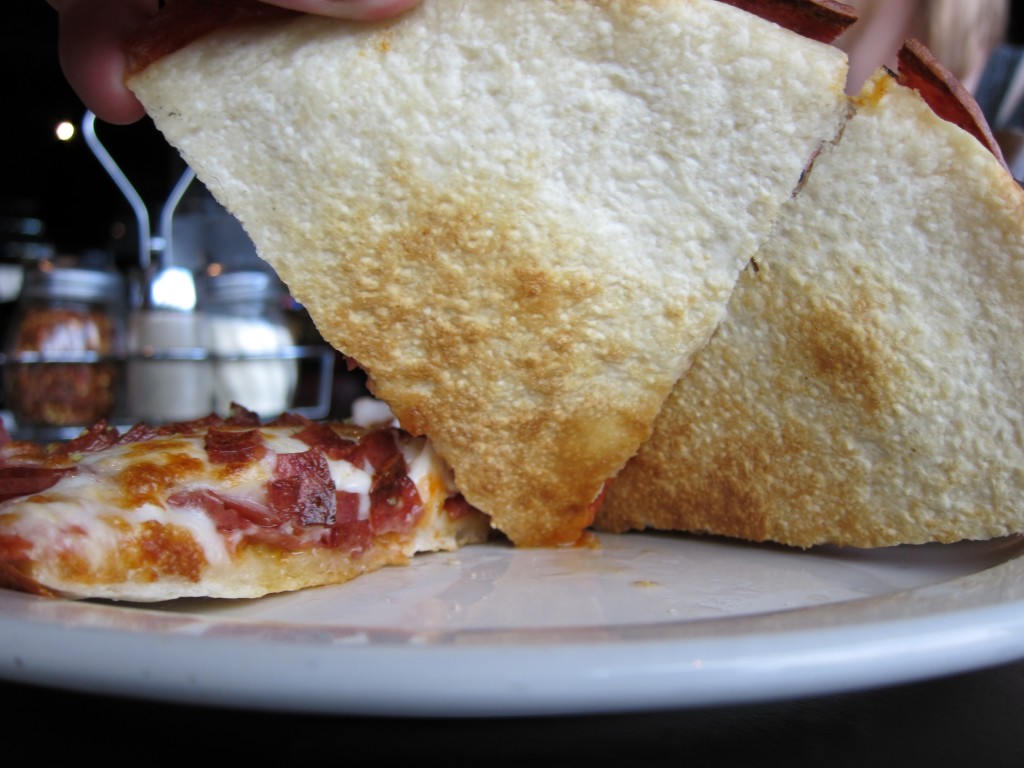 The Sauce
The sauce was the highlight of this pizza for me. It was light and flavourful, and had the perfect amount on it.
The Toppings
There's a fair amount of the standard, sliced deli meats on this pizza, along with some tiny shreds of italian sausage. I haven't seen sausage like this on a pizza, or on anything for that matter, so that was weird but, thankfully, it didn't taste bad. I probably could have used a bit more of it, so that was a pleasant surprise. The deli meats were in layers that covered the pizza, and the cheese wasn't able to seal them together so, strangely, I was able to peel back each individual layer like pages of a book.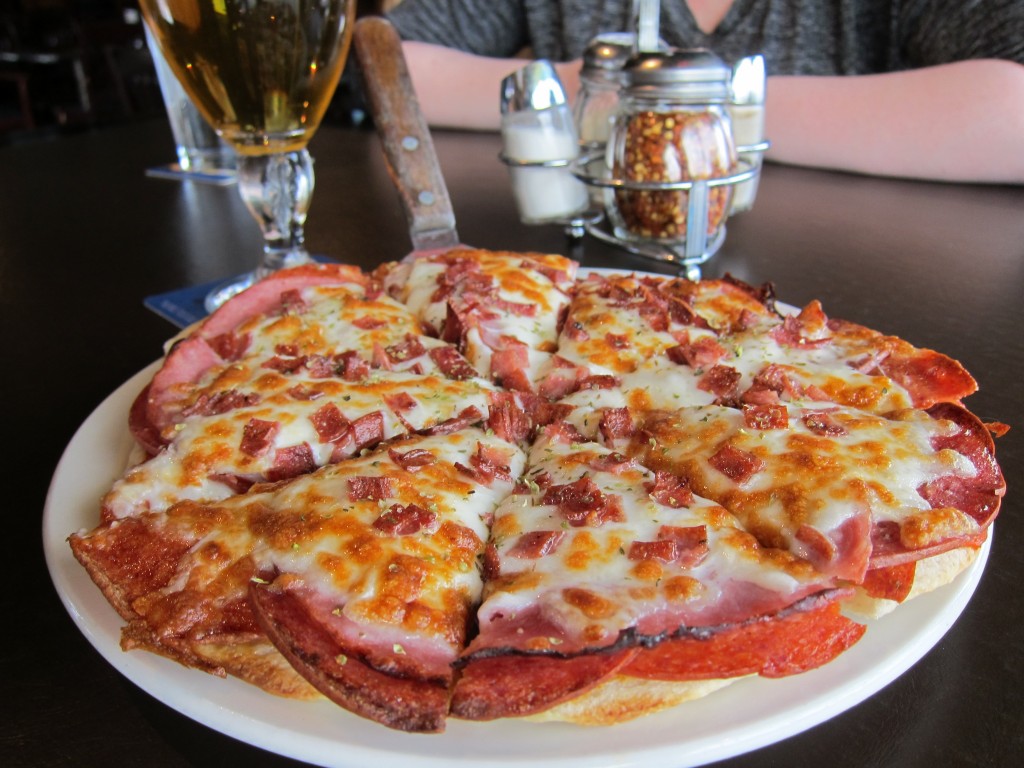 Throughout the entire pizza we kept referring to what this pizza wasn't, and rarely to what it was. Despite failing to take advantage of all the great qualities a wood fired oven can bring to a crust, it wasn't a total disaster overall, mostly just a kind of weird.
Cost: 10″ Italian – $18.75
Il Forno- 14981 Stony Plain Rd
One of the things I love most about doing my "Odyssey" series' is I get forced to go try places that have been around forever in the Edmonton food scene and often get forgotten in the euphoria over the next cool, new place.
Il Forno definitely falls into that category, but having a wood fired pizza oven, again, drew my attention in a big way. Walking in, I wasn't struck by the trendiness of my surroundings; the interior is dated to be sure, but hey, one man's dated is another man's retro, right?
Thankfully, I'm not cool or trendy, so I felt right at home.
The promise of house made sausage lured me squarely to the Quatro Stagione, which has sausage, mushrooms, bacon, and Emmental cheese each on its own quarter of the pie.
The Crust
This super thin crust had some nice crispy edges and a bit of bubbling, which put it head and shoulders above the one at B Street. While the underside was more soft and tender than crispy, it held up to the toppings when folded just fine. It had a nice chew to it, and was an all-around, enjoyable crust.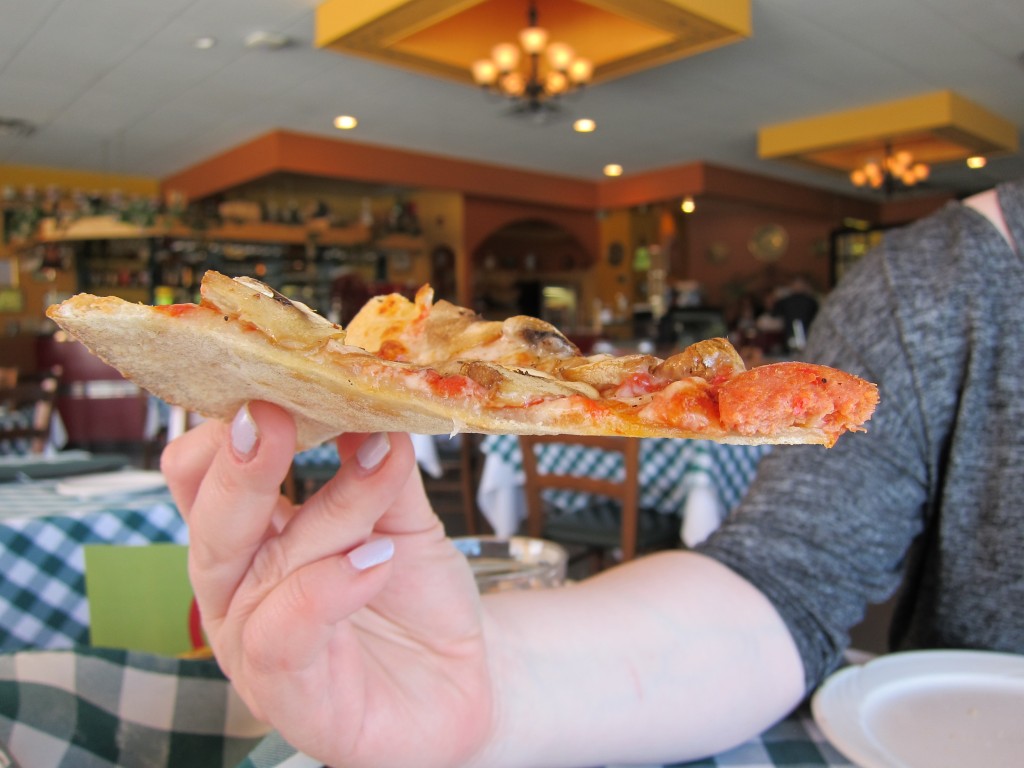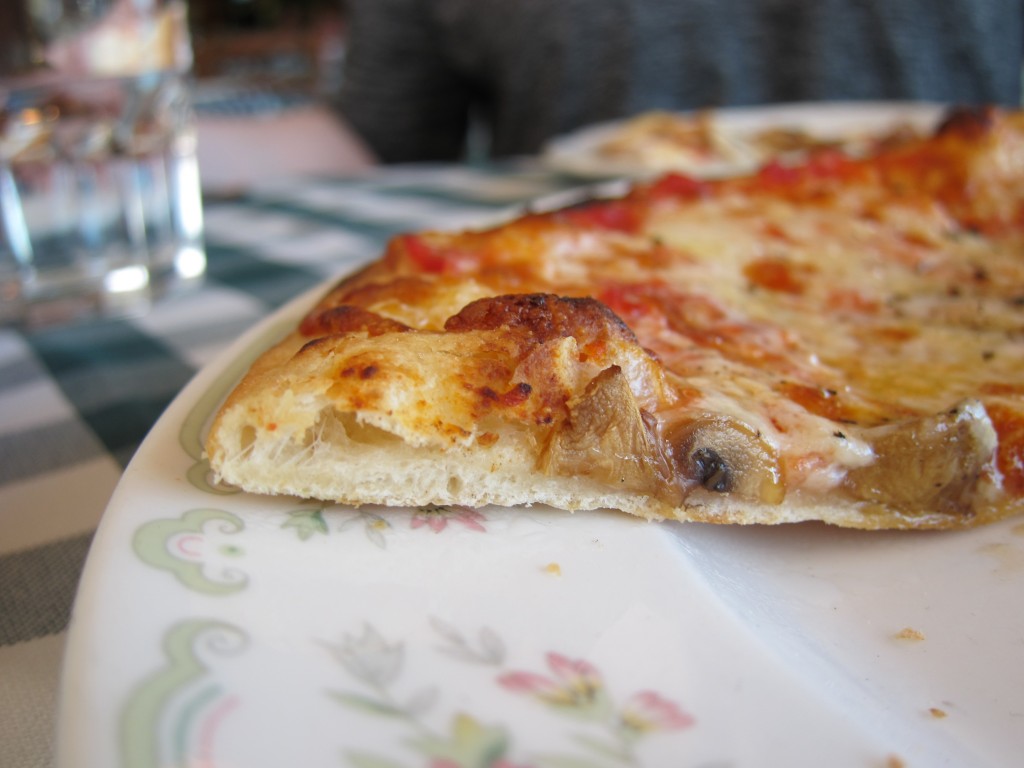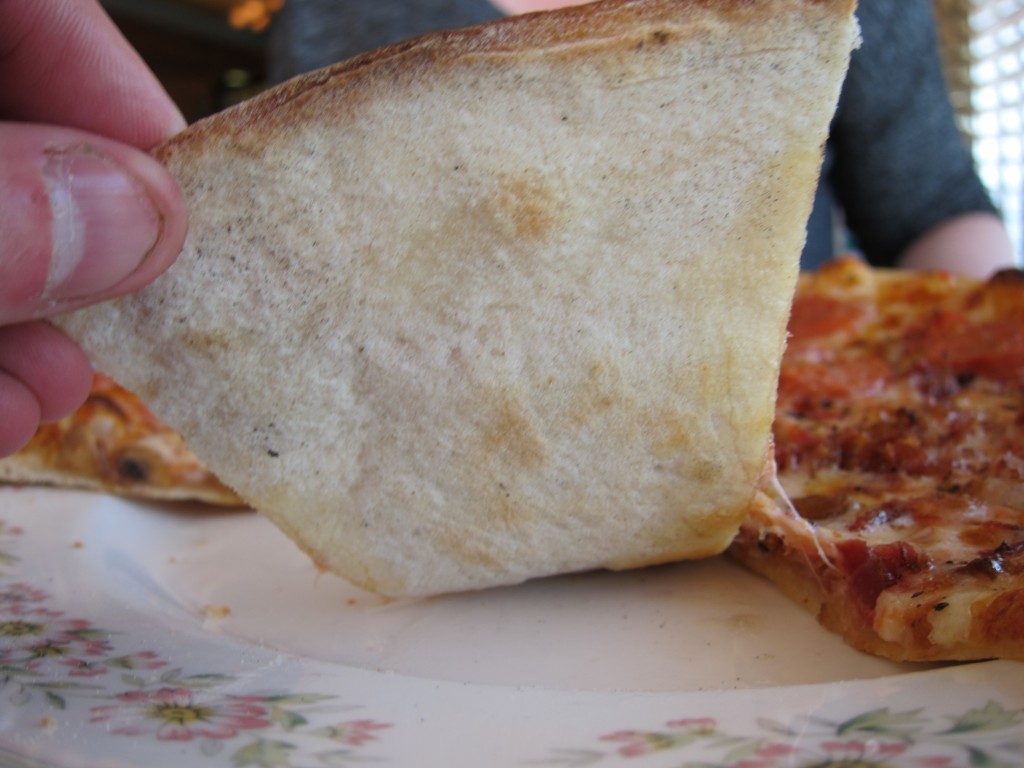 The Sauce
It's a running theme with the thin crust pies, but again, this one was nice and light with a bright acidity that let the tomato flavour come through. Perfect quantity too.
The Toppings
As I mentioned above, there was something funny about the toppings. Each topping only covers its own, separate quarter of the pizza, which our server explained is the basis of the name. My Italian is a little rusty (like, nonexistent), but it translates to 4 Seasons, which I guess makes sense.
We really enjoyed all 4 "seasons", but the sausage and bacon ones stood out for me. The delicious Italian sausage was still moist, and had a nice kick of fennel. I was happy to see real bacon slices on this pizza too, instead of the weird processed bacon bits you see on some others. The bacon added a nice smokey aroma every time I pulled a piece up to my mouth, which was nice as well.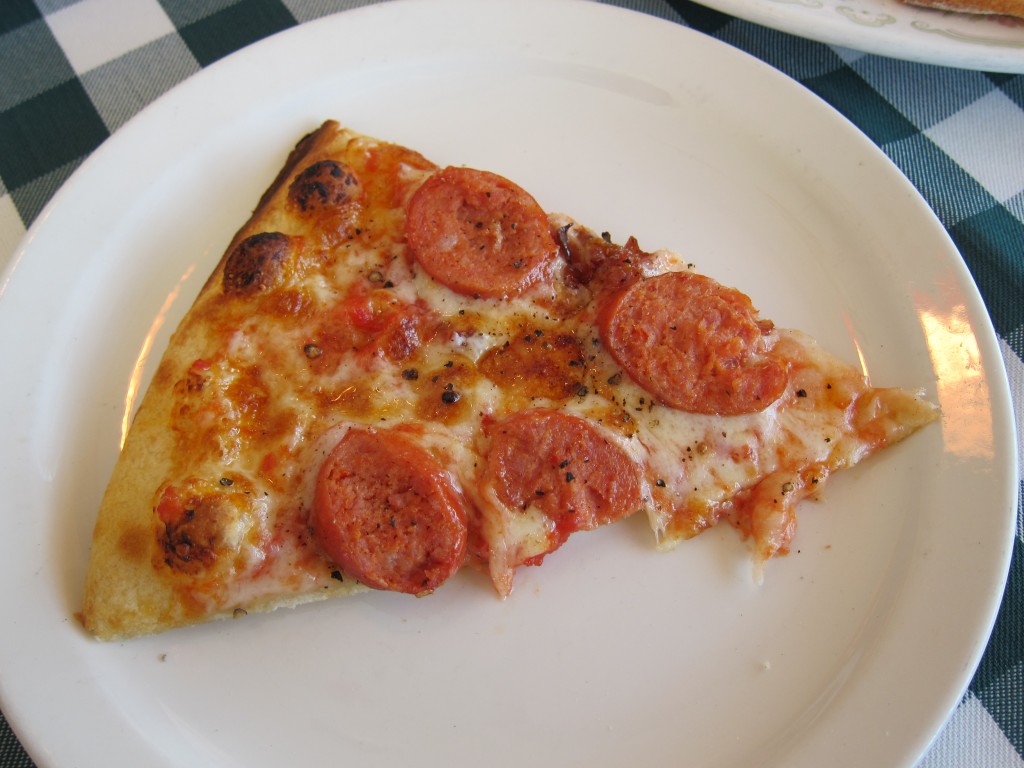 They may not get a lot of press, but I was pretty impressed with the pizza at Il Forno. I was even more impressed when the bill came, and I found out that pizzas are 1/2 price on Tuesdays, Wednesdays, and Thursdays! That makes it, easily, the best deal of the Pizza Odyssey so far.
Cost: 12″ Quattro Stagione- Regular price $22. (Tues, Wed, Thurs. $11)
A real surprise, and a great deal at Il Forno makes them the winner this week. Go check them out and let me know what you think!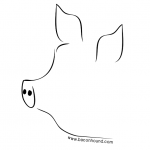 Baconhound is an Edmonton food blog, focusing on the best restaurants and dishes in Edmonton and beyond. Phil Wilson is also host of the Edmonton, Alberta based food podcast, Off Menu.