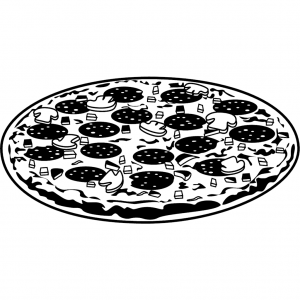 This week's search for the best Edmonton pizza takes me to a couple neighbourhood pubs doing thick crust pies, both with very long histories in the pizza community. After strategically taking a few weeks away from the thick ones to re-charge my enthusiasm for them, I was anxious to dive back in, but not anxious to sit in another pizza joint, so I decided to get take-out from both spots this week and enjoy from the comfort of my couch.
Rose Bowl Pizza (Rouge Lounge)- 
I decided to go with the Meat Lovers at Rose Bowl, featuring pepperoni, Italian Sausage, ham, bacon, salami, and mozzarella, with a marinara sauce.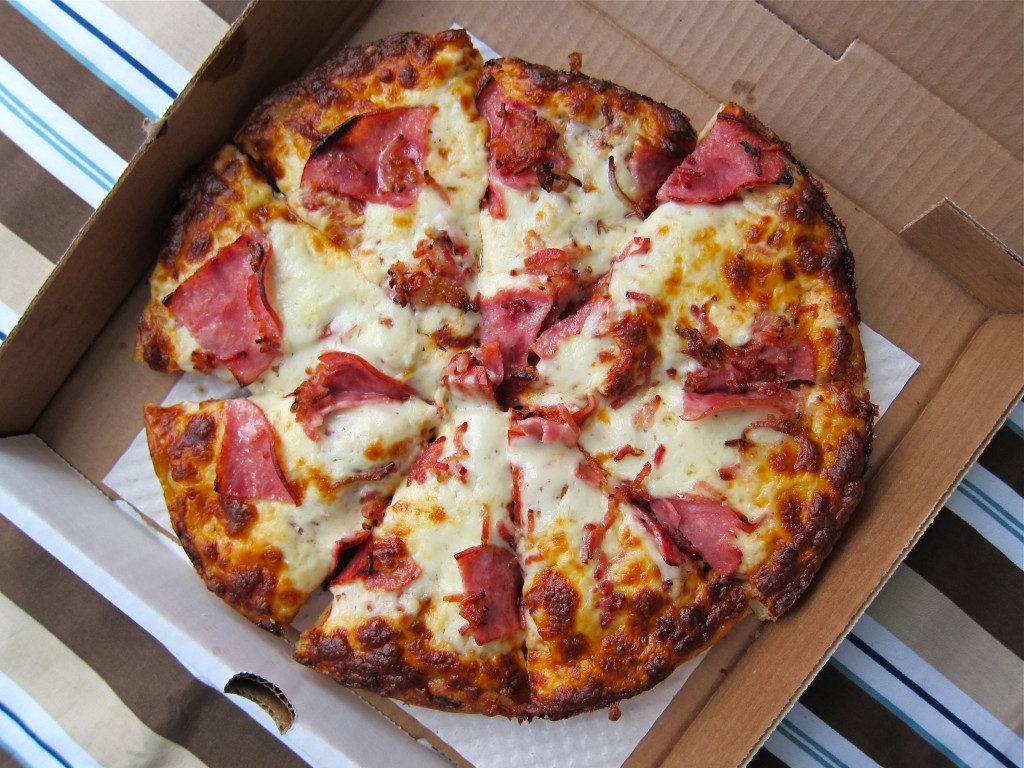 Crust
The Rose Bowl crust was oiled on the bottom and managed to achieve a bit of crispiness. Even though we got take-out, the crust didn't get soggy, which was nice. It was a pretty decent crust, though looking at the side view you wouldn't think so.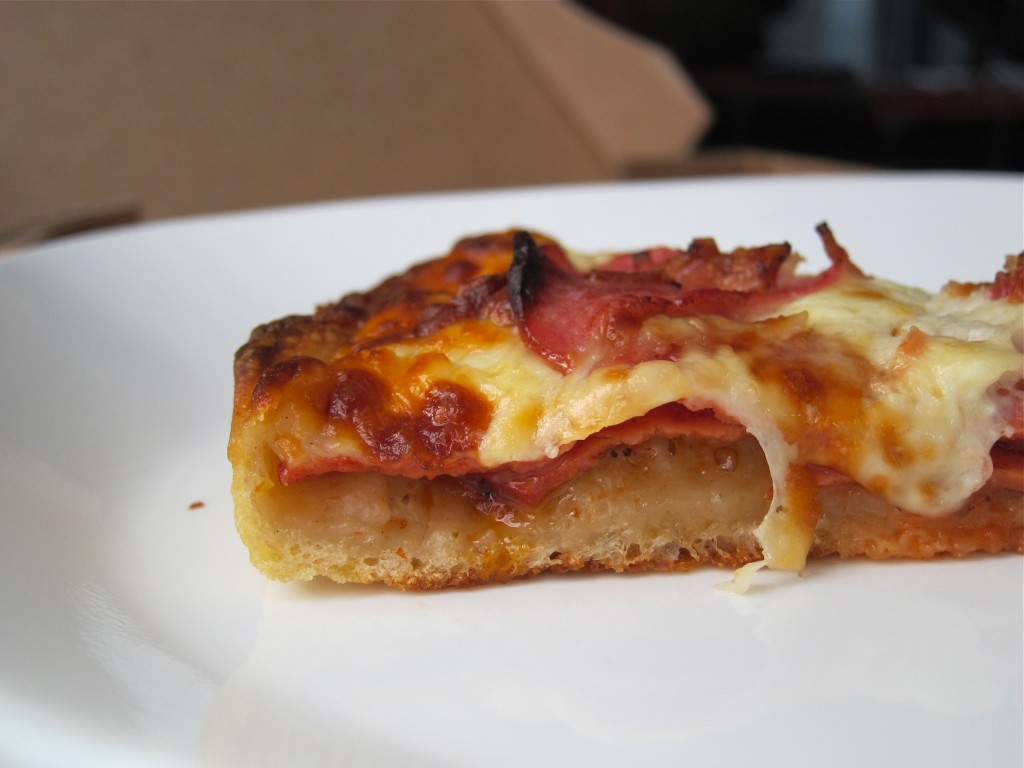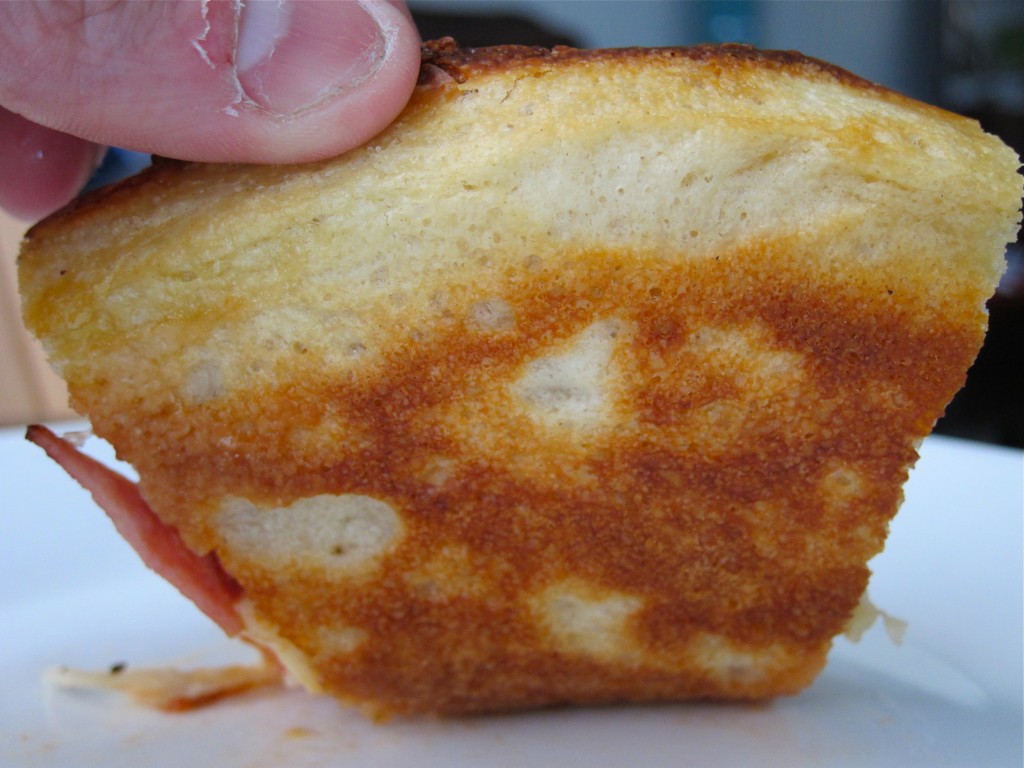 The Sauce
Rose Bowl uses a marinara, which added a nice freshness to the pizza. Like any good sauce should, it complimented rather than overpowering.
The Toppings
There's a lot of different meats on this pizza, yet things were in nice balance so you didn't get the meat-sweats from one slice. The bacon flavour was pronounced, and it was finely sliced, real, actual side bacon so you don't just get that salty goodness in a couple bites. They use the processed sausage balls (under the cheese), but coupled with the rest of the meats and generous topping of cheese, the toppings were still the star.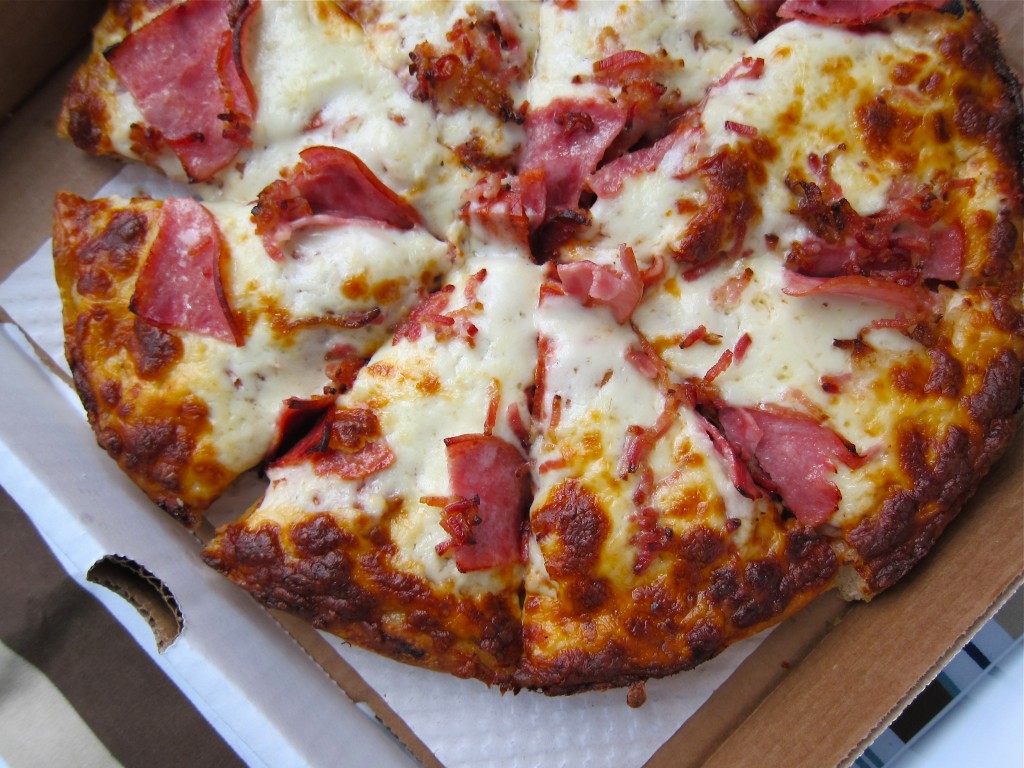 With plenty of flavour and crunch, this Rose Bowl Pizza actually had me craving another one later in the week – yes, we totally ordered another while I was writing up the blog post – so that's a first in the thick-crust category so far.
Cost- $20 for a 10″
Plato's Pizza –
Plato's Pizza (which is attached to Garneau Pub) has been around for as long as I've been staggering around the Whyte avenue/University area, yet I'd never actually been inside. My first-ever visit wasn't off to a great start when I walked in,  as the slightly mouldy odour inside made me want to turn right back around, but I persevered and ordered a Bacon, pepperoni, and mushroom pizza. To go, please.
The Crust
The bottom was nicely oiled and very slightly crisp, though it was mostly spongey and dry for my taste The edges did get nice and crusty at least, so I guess that's something.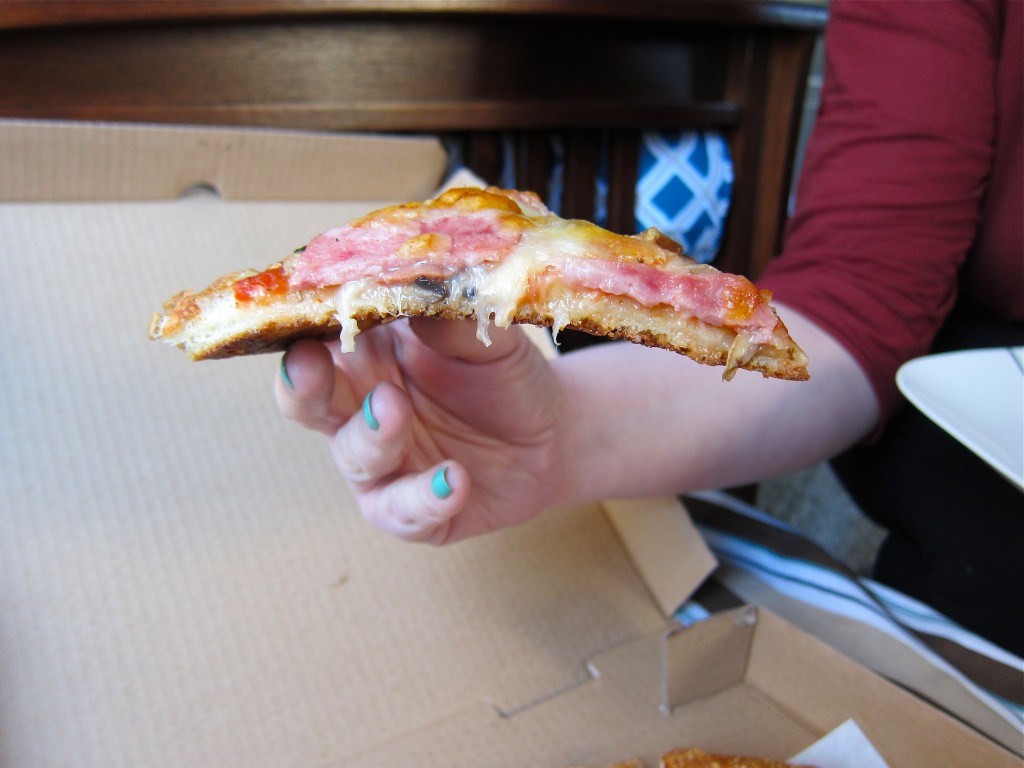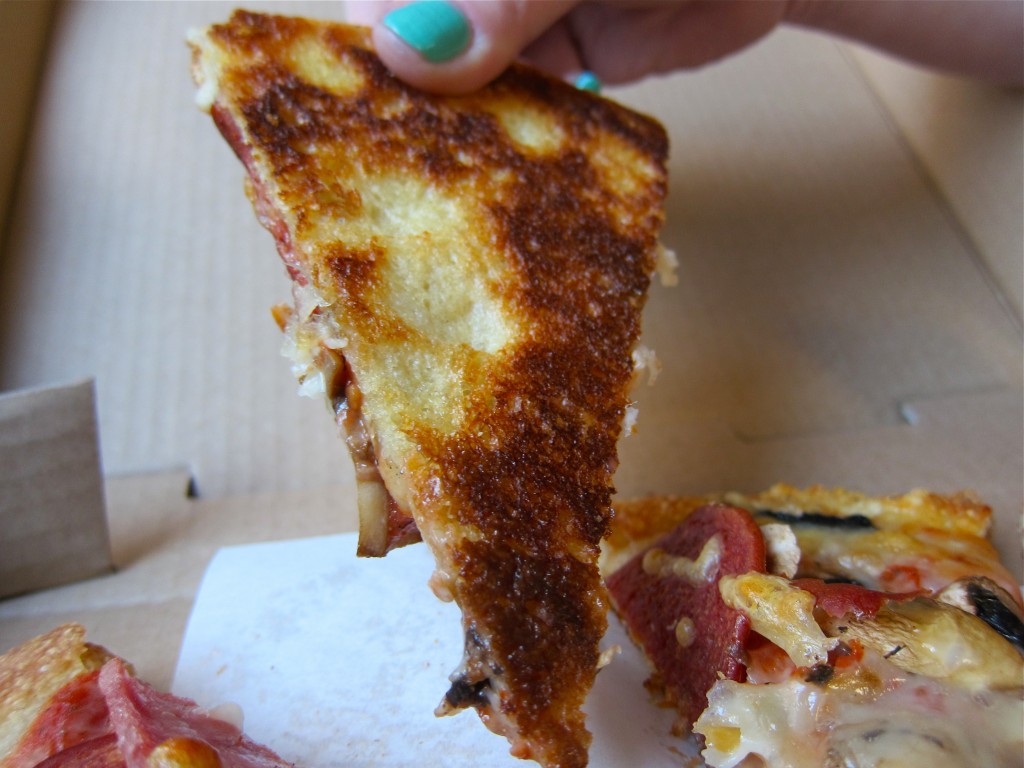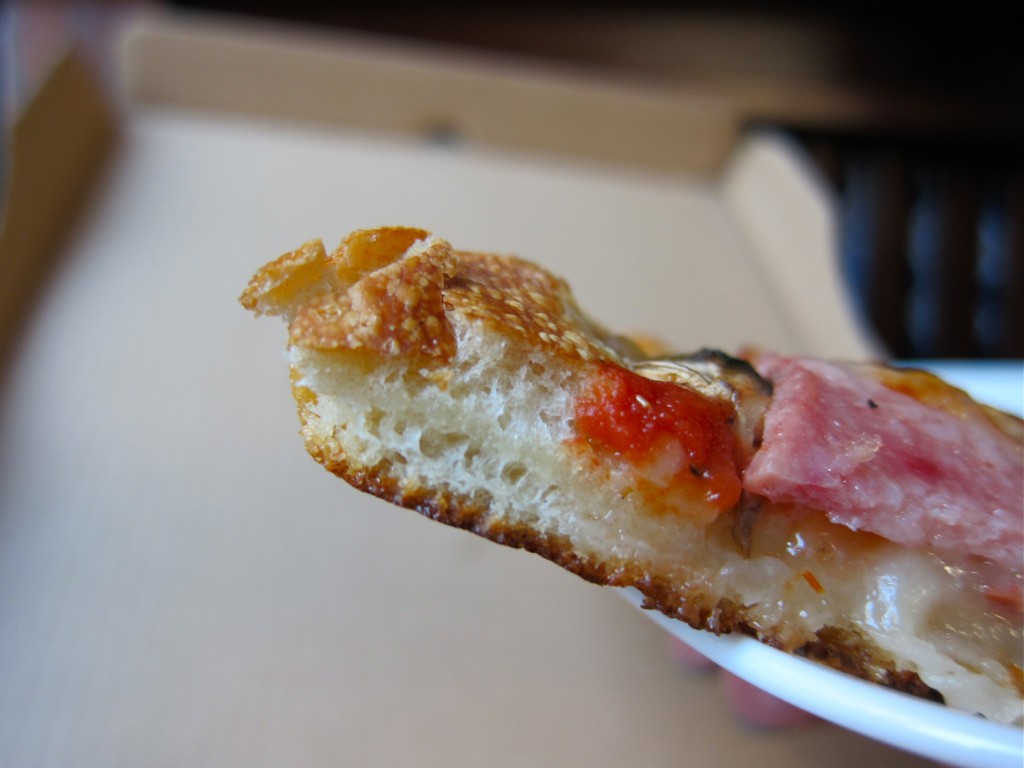 The Sauce
There's not a lot of flavour going on with this sauce. It was almost nonexistent, and what was there was pretty bland.
The Toppings
On a thick crust pizza, the toppings ought to be the selling feature. On this pizza, they were the biggest downfall. The pepperoni had a strange texture – almost dehydrated – which was not pleasing. Unlike the Rose Bowl pizza, the bacon on this pie was back bacon, but it looked more like an inexpensive deli ham to me. It didn't taste like bacon either but I couldn't be bothered to investigate further, I had already totally lost interest in the whole pizza. I mean really, even the amount of cheese on this pizza was underwhelming.
We ate less than half of this pizza, making it the first of the odyssey so far to hit the garbage can. Let's hope there's not a lot more pizzas like this out there.
Cost- $21.25 for a 12″
Another easy choice this week, as Rose Bowl wins by a landslide. Any thick crust that makes me want to have it a second time in a week must be doing something right.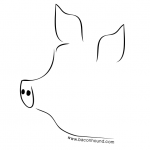 Baconhound is an Edmonton food blog, focusing on the best restaurants and dishes in Edmonton and beyond. Phil Wilson is also host of the Edmonton, Alberta based food podcast, Off Menu.