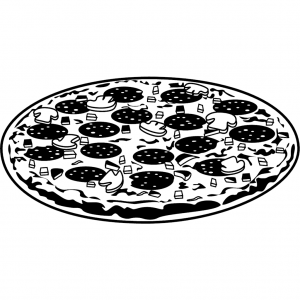 I'm kicking off the search for Edmonton's best pizza with a battle of wood-fired pizzas in the classic, Neapolitan style. Delving into what constitutes a true Neapolitan style pizza is much more complicated than you'd imagine, so for simplicity's sake let's categorize it by these few defining characteristics:
Cooked in a wood fired oven, directly on the surface
Cooked at a high temperature (800-1000 degrees typically)
Thin bottom that doesn't typically hold up under its own weight
Bubbled and slightly charred crust, but not crunchy.
Debating pizza authenticity is a dangerous and overly serious game (just ask the True Neapolitan Pizza Association in Naples), but having some general knowledge of different pizza styles is going to be helpful. My focus, however, will be on taste, rather than how closely a pizza conforms to a specific set of parameters for its "style".
With that in mind, we dropped into The Rock Wood Fired Kitchen to see if their pizzas really did, in fact, rock.
The Rock Wood Fired Kitchen
I hadn't heard a whole lot of talk about The Rock before going, but the big wood fired pizza oven at the back of the restaurant told me they mean business. You don't build something like that if you're just playing around.
The decor in The Rock is gimmicky, with guitars and concert lights covering almost every inch of eyesight. It's not my style, but as long as the pizza is legit I can get over it.
So was The Rock's pizza good enough to overcome the corny trinkets? In a word, yes.
We got the Founders Pie, which they say on the menu is their favourite. It's got Italian sausage, pepperoni, mozzarella, ricotta, and tomato sauce.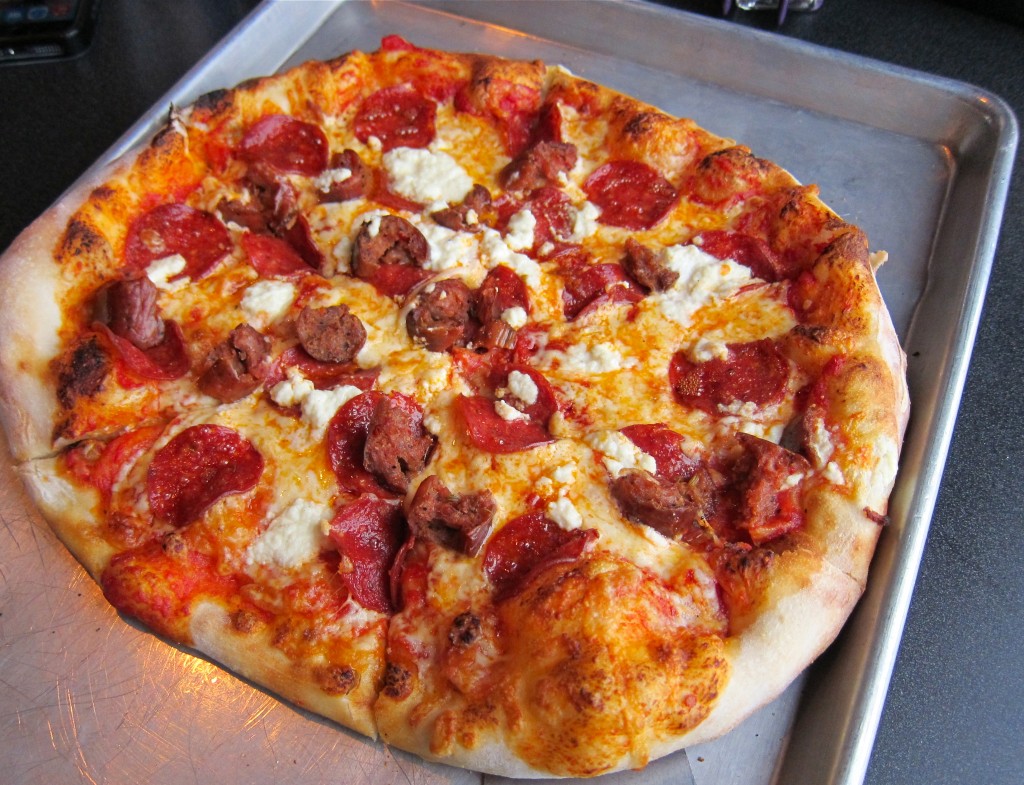 The Crust
The crust here is very nicely done. It had a bit of bubbling and slight charring with a soft, chewy edge. The slight crispness held up to the weight of the toppings when folded, and had a slight crunch. The cornmeal dusted bottom remained slightly crispy slice after slice without getting soggy.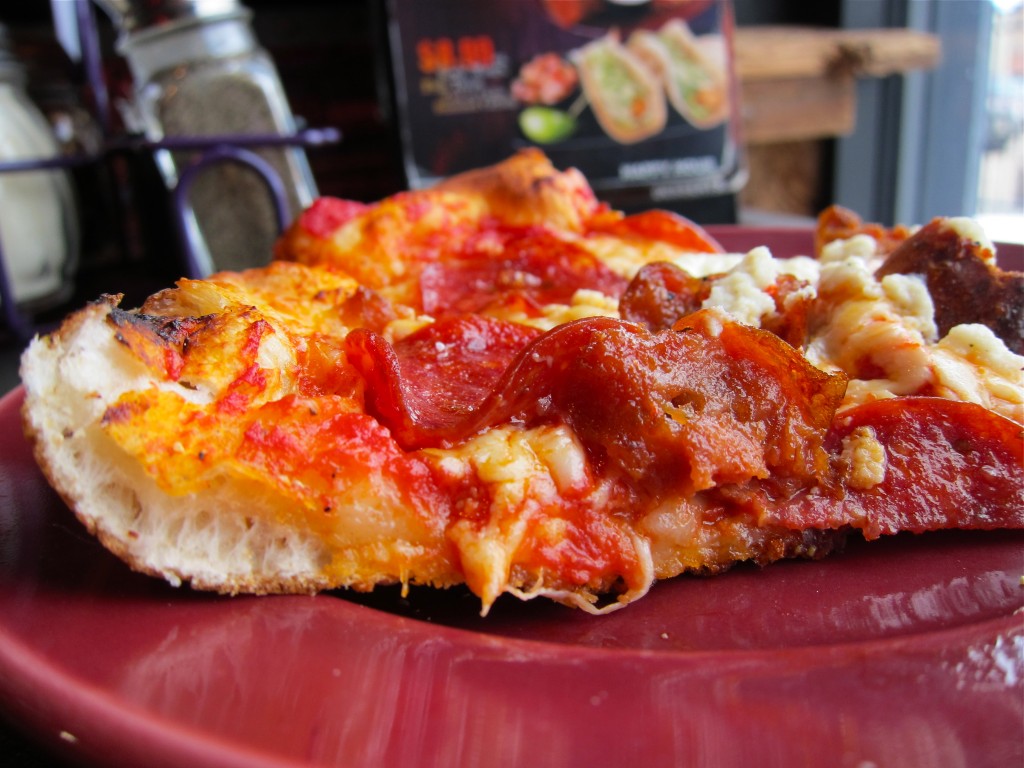 The Sauce
I love a clean, simple tomato sauce, and that's exactly what The Rock delivered. There was enough sauce to keep things moist and tasty without pools of molten tomato overpowering the pie and the tomato flavour came through, complimenting the toppings rather than competing with them.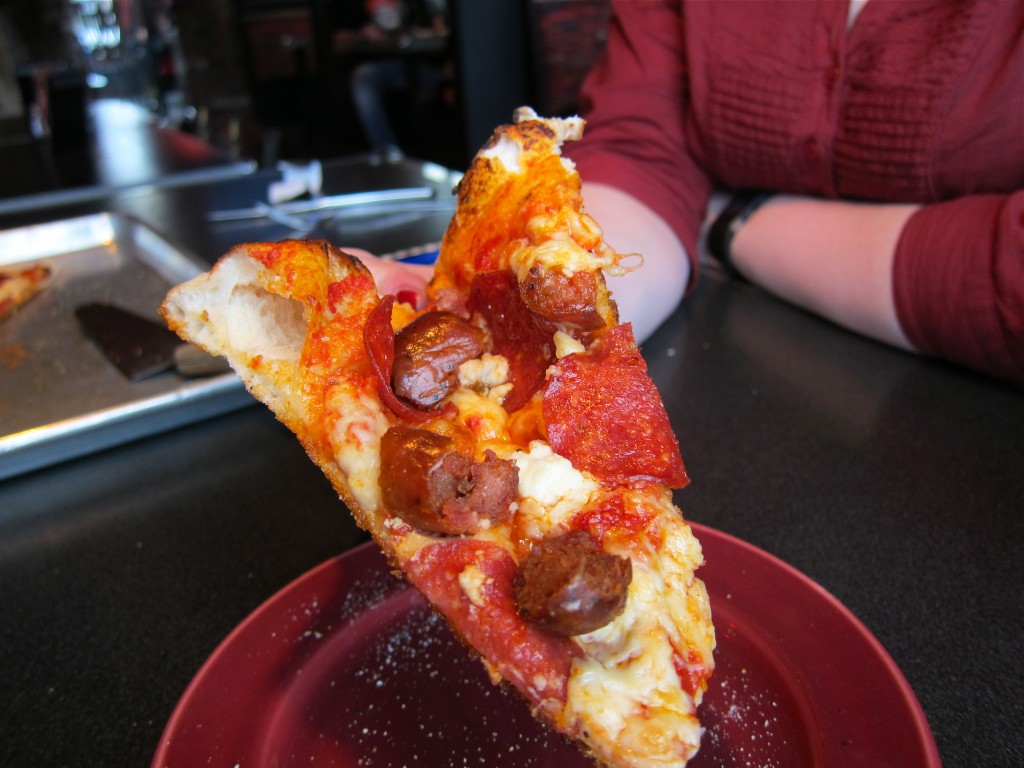 The Toppings
When it comes to toppings, I value quality over quantity. After all, if the toppings are terrible do you really want more of them?
The italian sausage was a bit dry and clearly pre-cooked, which is a missed opportunity for flavour in my opinion. It was the only weak link on the pizza which would have benefitted from dotting raw sausage on top before cooking. Pepperoni was the dominant flavour on the pizza, as you would expect, and there was a good amount of it, probably more than you'd expect on a thin crust. That pepperoni also adds a nice bit of tasty grease to the pizza, which I love (shocking, I know). Quantity wise, the mozzarella also hit the mark, and the splatters of ricotta added creaminess in the bites that had some but didn't provide much by way of flavour.
On the whole, the pizza at The Rock was better than I was expecting. With the exception of that sausage, every aspect was pretty solid, and was a commendable start to the Odyssey.
Cost – $21.99 (12″)
The Parlour
Looking for another wood-fired pizza to pair up with The Rock, we wandered over to The Parlour. Boasting a champion pizzaiolo and an obviously more upscale decor, The Parlour is certainly a much more refined spot to enjoy a pizza. Does the enhanced refinement translate to enhanced flavour?
We ordered the Hawaii 5-0 to find out. It comes with back bacon, pineapple, tomato sauce, and provolone.
The crust
When we arrived our server made a point to mention all the awards their pizza maker has won, so the expectations were high for this crust. Thankfully that bravado was backed up with a very good dough. Light and chewy with just touch of crispness, this crust was darn good, though I found I was wishing for just a bit more of the characteristic bubbled and charred edges of typical Neapolitan pizzas. I was happy to see that each slice remained sturdy as we made our way through the pie.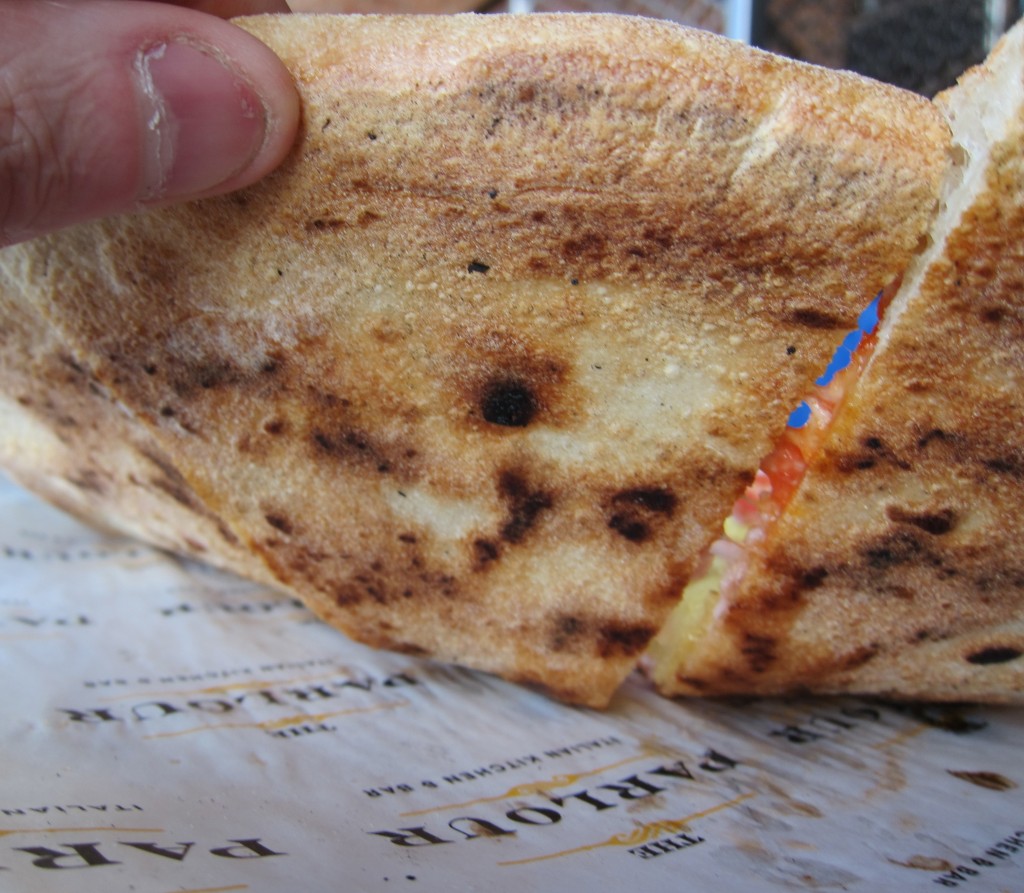 The Sauce
I like my tomato sauce to taste like tomatoes, and not much else. The sauce at The Parlour was a bit of a head-scratcher for me because, even though the quantity was perfect, it really didn't taste of anything at all. I'm at a bit of a loss to explain that, other than it possibly needed a pinch of salt.
The Toppings
There was some things, topping-wise, going on here that I loved. The back bacon they're using is from Irving's Farm, whose pork I very much enjoy. It's very thinly sliced, so it's easy to bite through without pulling all the toppings off and the decision to add thinly shaved ribbons of pineapple (instead of watery chunks that soggy up your pizza) is a great one as well. The provolone also added a different spin over the standard mozzarella, which was nice and it had a good pull to it.
In terms of overall flavour, however, I found the toppings to be quite bland. When coupled with the flavourless sauce, I needed to shake some salt on the pizza table-side, as well as a sprinkle of parmesan to add some zip.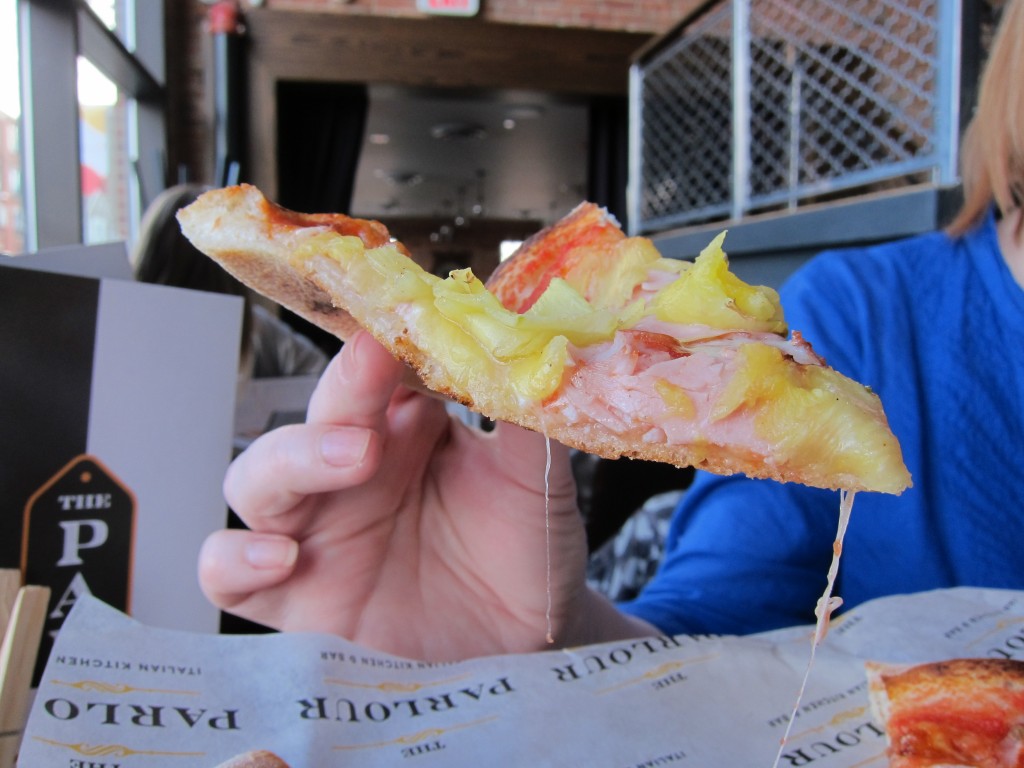 My first visit to The Parlour yielded a worthy contender where the crust was the star. Despite a couple missteps, the crust was good enough that I would be willing to go back and try a pie with different (hopefully more flavourful) toppings..
Cost – $16 (10″)
Just 2 pizzas deep in the search for Edmonton pizza perfection,  and I'm off to a great start Both were great representations of the Neapolitan-style of pizza, but I'm giving the Win to The Rock for delivering a bigger flavour punch .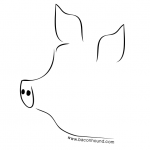 Baconhound is an Edmonton food blog, focusing on the best restaurants and dishes in Edmonton and beyond. Phil Wilson is also host of the Edmonton, Alberta based food podcast, Off Menu.