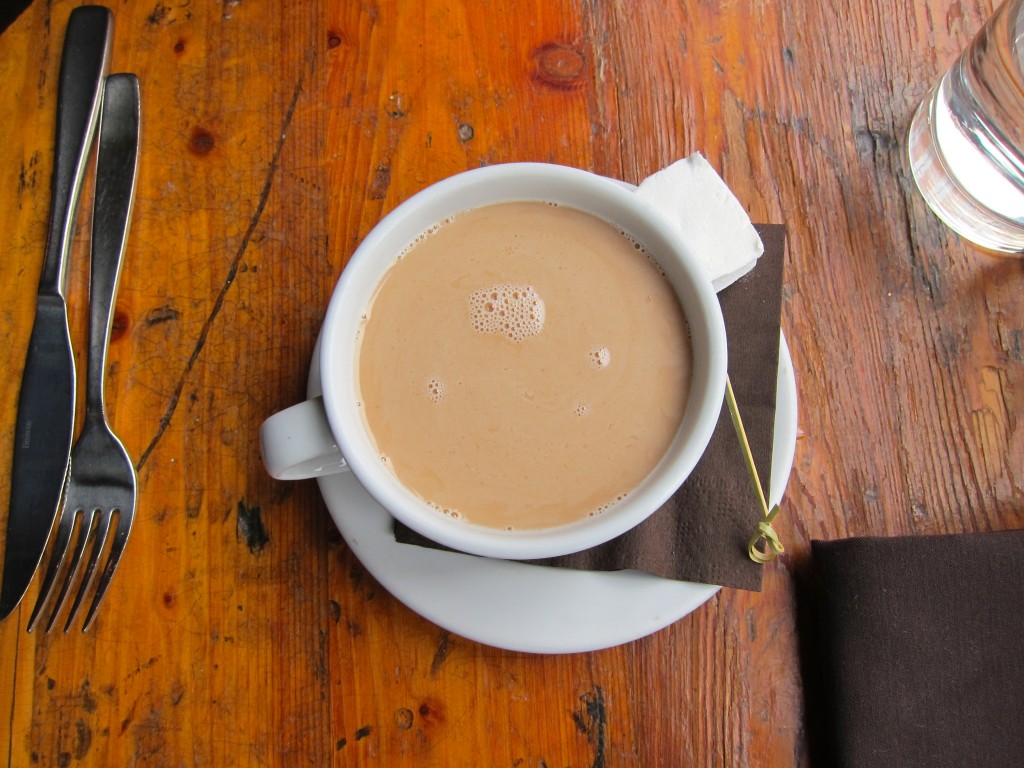 As soon as I read a sentence or 2 about Mindy's Hot Chocolate, I knew it was going straight on my "must try" list. The reputation of it's owner, Mindy Segal, is outstanding, and there would be something for me (the highly recommended burger), and about a million things for Robyn (anything with chocolate).
We jumped on the train bound for Mindy's, anxious for some sweet hot chocolate and that great looking burger for lunch. The restaurant has much more of an upscale casual look than I was expecting, but we didn't feel uncomfortable in shorts and t-shirts. Heck, while we were there a guy came in wearing a very nice suit, and bright yellow sneakers. A weird look for sure, but if there's one thing we learned in our week there, it's that Chicago is a sneaker city. I've never seen so many people wearing them with otherwise smart business attire. Even the ladies.
Obviously you're never too casual in Chicago.
I swiftly ordered the burger, which came topped with bacon, aged cheddar, fried egg, and pickles on a garlic toasted sesame bun. Robyn went for the mac and cheese, and after much agonizing dissection of the hot chocolate selections, a malted vanilla french white/milk chocolate concoction served with homemade marshmallow.
I can pretty much sum up that hot chocolate by quoting myself after my first sip, when I said "I don't know what this cost, but it's worth every penny". It had a silky smooth texture, not unlike melted ice cream. It was absolutely amazing, and easily the most delicious hot chocolate I've ever had.
When my burger arrived, it looked impressive. The bun had cheese oozing out the edges, and everything looked super juicy. Unfortunately the burger was begging for a hit or two of salt, so it was much more bland than it should have been. That salt would have made a huge difference here, as there was plenty of potential for greatness. The bacon, cheese, and bun were all really good, so it's a shame.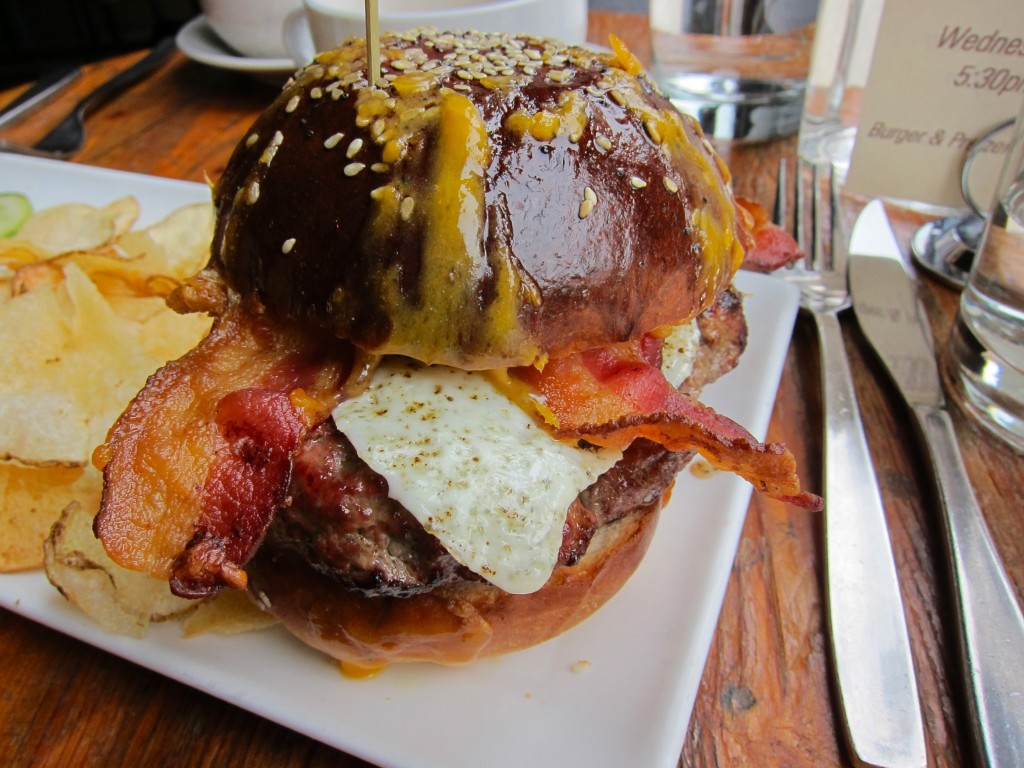 The Mac & Cheese however was outstanding! The cheese was thick, yet gooey, and the pasta was cooked perfectly. It was far more rich and decadent than any mac & cheese I've had before, and paired with the super rich hot chocolate it must have really tipped the scales, calorie wise. Good thing we ended up walking over 24000 steps that day (thanks fitbit) to burn some of that off.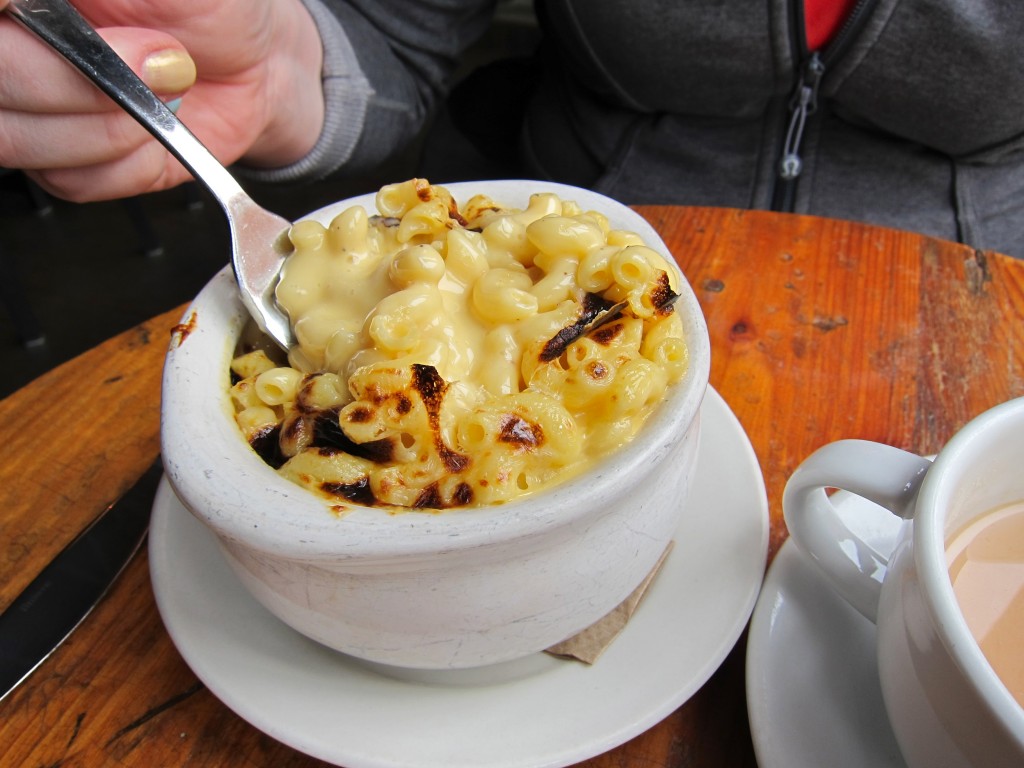 Though I'm a little sad we didn't make it back for a second hot chocolate before we headed home, the belt notches were already getting a little strained after days of overeating, so it was probably for the best.
Besides, it's always nice to have an excuse to visit Chicago again, right?