Ugh, egg salad. How boring.
Unless, of course, you're talking about this Umami Egg Salad made with some amazingly flavourful pickled eggs. So flavourful that I may have just devoured 2 sandwiches in mere seconds.
I first made these delicious pickled eggs as an element for another dish that I had at Tasty n' Sons in Portland (post for that is coming soon), and I loved them so much that I just had to make more to eat all on their own.
As I was doing my best Cool Hand Luke impression, it occurred to me that these would make some pretty outstanding egg salad, and low and behold they did. Just swap out your usual, dull hard boiled eggs in your favourite egg salad recipe with these flavour supercharged beauties – you won't believe the difference.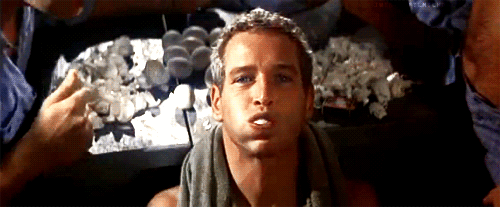 Umami Egg Salad
1 cup soy sauce
1/4 cup honey
1 whole star anise
6 hard boiled eggs
1/2 cup (approx) mayonaise
2 or 3 chopped green onions
cilantro (optional for you cilantro haters)
Your favourite bread or buns
Bring the first 3 ingredients to a boil and pour over the peeled hard boiled eggs. Refrigerate overnight. They will absorb even more flavour the longer you leave them, so feel free to be patient. 
Shred the eggs with a box grater and add the mayonaise and onions. Spread on your favourite bread and top with cilantro to taste. 
NOTE: I found no extra salt was needed due to the saltiness of the brine, but you may like a dash of pepper.